Rupert Grint Net Worth - Find Out How Rich the 'Harry Potter' Star is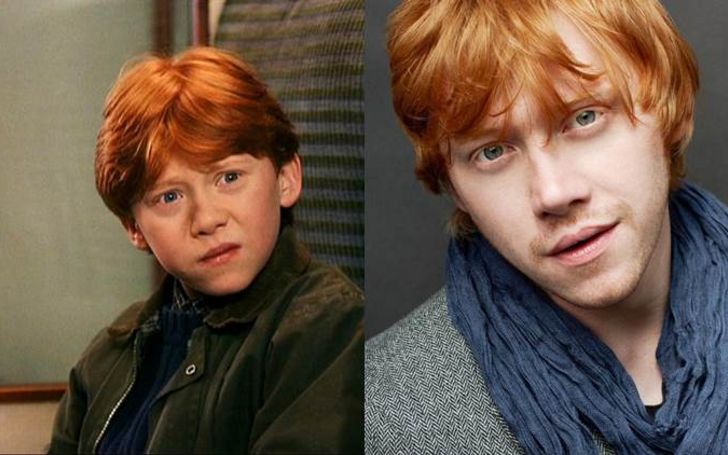 Get all the information on how much net worth Rupert Grint possesses. Also, know about his earnings!
Of all the movie series we know, the 'Harry Potter' franchise will probably remain the all-time favorite amongst us fans. Least to say, J.K Rowling literally created magic with her wand, or should we say her pen.
Just like that, one of the most unforgettable casts from the movie is the ginger head, Rupert Grint, a.k.a Ronald Weasley. The British actor portrayed the character of a hilarious and equally lovable young boy, friends with 'Harry,' played by Daniel Radcliffe and 'Hermione,' played by Emma Watson. We practically saw these young actors grow into full-blown adults throughout the magical movie series.
After all, Harry Potter's success was the ticket to fame for all the casts involved. Their hard work was paid with success, limelight, recognition, and not to miss a hefty paycheck. By the looks of it, the actors are pretty much set for their career as the highest amount earned by the last Harry Potter movie was a massive 1.34 billion dollars. So, today we quench the thirst of fans wanting to know just how rich Rupert Grint from the star cast is.
A Glimpse Into Rupert Grint
Rupert Alexander Lloyd Grint is an English actor born in Essex, England, on 24 August 1988 to father Nigel Grint, who was a dealer in racing memorabilia and mother, Joanne Grint. Rupert is the eldest amongst five of his siblings named James, Georgina, Samantha, and Charlotte. In his childhood years, the family lived in Hertfordshire, a picturesque place in the north of London.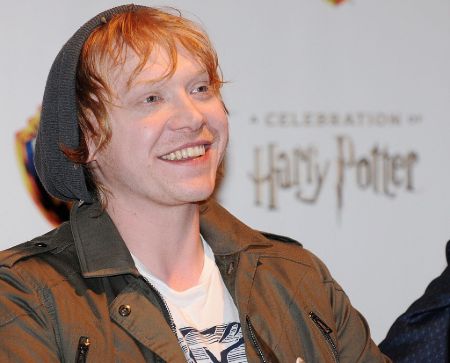 Rupert Grint is a musically talented guy who can play instruments like guitar, banjo and didgeridoo.
Photo Source: Business Insider
The child actor went to Hertford's Richard Hale School, and as his career showed, he was interested in theatre from the very beginning. Rupert joined the Top Hat Stage and Screen School, which was a local theatre group that cast him in their plays.
You May Also Like: Post Malone Tattoos on Face and Their Meaning
Though later on, the future star found his fame at the age of 11 by being cast in the Harry Potter films. Acting and studying became a hassle for the boy as he left school to pursue his career at the age of 16.
Net Worth of Rupert Grint
Life is amazing when you can't even fathom to guess how many stacks of money you have in total. Even though the Weasley family was hard on cash, Rupert here has got his stacks filled to the limit that he doesn't even know much he owns. However, don't worry as we know well to keep things in check.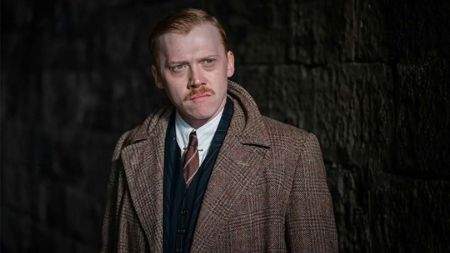 Rupert Grint became a millionaire from the Harry Potter franchise.
Photo Source: Hit
The British actor is the fifth wealthiest Harry Potter star with a massive net worth of $50 million as of 2020. The staggering sum of the money puts him just behind Radcliff, who is a $110 million holder. In the least, Grint earned $70 million as a salary from his acting career in Harry Potter. The last two parts of Deathly Hallows allowed the actor to garner an incredible paycheck of $30 million.
Luxury Lifestyle of Rupert Grint
All that money is sure to go somewhere. Earning such an enormous amount of net worth at such age means some regrettable decisions. Did you know that Rupert always wanted to become an ice-cream man when he grew up? This was why he bought out an ice cream van and loaded it with ice creams and candies when he got the money.
Rupert currently invests in the household portfolio and owns multiple houses, some of them on rent.
Photo Source: Gossip Gist
Besides, after the 31-year-old was sensible enough, he invested in several properties in Hertfordshire. Currently, he lives in an 18th Century mansion, which is set on 22 acres bought out for $7 million. The villa offers six-bedroom suites with indoor and outdoor swimming pools. Not only that, but the actor also purchased a $4.4 million home for his parents Nigel and Joanne.
Also See: Erin Darke Alleged Engagement With Daniel Radcliffe - Find Out More Here
We can easily say that Ronald Weasley made a life for himself. Hope you enjoyed the article. For more of these contents on your favorite celebrities, be sure to follow Glamour Fame.
-->