Who was Tupac Shakur? Who was he Dating Before He Died in 1996?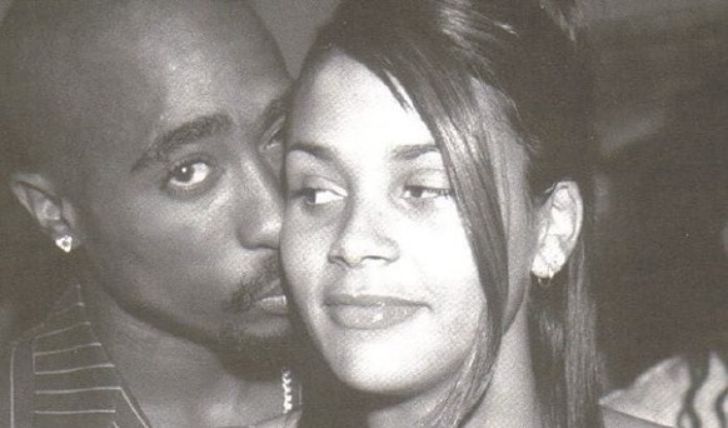 Tupac Shakur's dating history: The rapper's affairs, girlfriends, and marriages!
Deemed one of the most influential rappers of all time, Tupac Shakur's untimely death over two decades ago left a void in the music world that is still felt today. Every now and then, Shakur's legacy as an iconic rapper and an influential actor is recalled.
Born Lesane Parish Crooks on June 16, 1971, in New York City, he was renamed Tupac Amaru Shakur. Born to political activist parents, both Black Panther Party members, Shakur had a disruptive childhood. His mother was incarcerated for plotting to bomb locations around NY City, although she was later acquitted of all 150 charges. Tupac deemed his mother as the inspiration behind his music. The rapper was married one time and had many love interests.
Who was Tupac Shakur's girlfriend? Is He Was Married?
Before Shakur passed away on September 13, 1996, at the hands of an unknown gunman, who shot him four times, the rapper was reportedly dating actress Kidada Jones, daughter of producer Quincy Jones and actress Peggy Lipton. Kidada and Shakur were reportedly engaged. She was waiting for Tupac in their LA hotel room moments before the rapper was killed.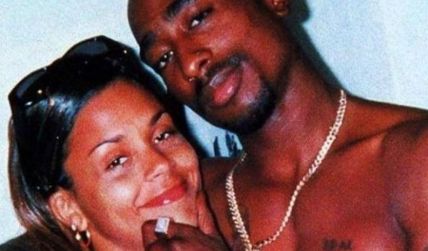 Tupac was gunned down at 25 in 1996.
Photo Source: Instagram
Tupac, 25, at the time, was shot in the hand, pelvis and chest, which sent him into a coma. As per Vanity Fair's account of Shakur's final moment, Kiada and his mother, who last spoke with the rapper, before he bid his final goodbye. "Do you know I love you?" Jones said to Shakur. "Do you know we all love you?" she said.
Shakur's relationship with Kidada was largely overlooked, and, instead, the rapper's trivial flings have remained the focused aspect of his life. "Tupac was the love of my life," Kidada had said in her father's published autobiography; her first-person account further stated, "He and I lived together for four months, and then he was murdered in Las Vegas in 1996. It was the most horrible thing that ever happened to me."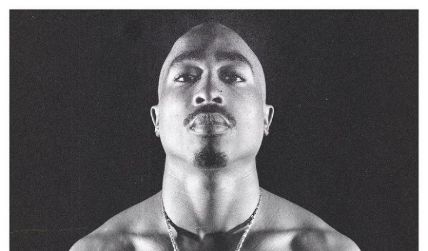 Kidada calls Tupac 'the love of her life.'
Photo Source: Instagram
Jones, 47, is married to Jeffrey Nash from 2003 until 2006. The actress remains single and childfree as of 2022. Jones began her career as a celebrity stylist and gained recognition when she styled Michael Jackson for the cover of Vibe. Jones later worked as a close associate of Tommy Hilfiger and soon expanded her repertoire to include acting and modeling.
Tupac Shakur's Relationship Timeline!
The All Eyez On Me hitmaker's relationship with Jada Pinkett Smith is perhaps his best-known affair, but despite the media's efforts in portraying the two in a romantic light, Pinkett and Tupac never admitted to dating. Shakur married his then-girlfriend, Keisha Morris, on April 29, 1995, but their marriage was annulled 10 months later.
Tupac was romantically linked with Jada, who claims they were best friends.
Source: Broxi the Bear TV
The rapper also admitted to having dated Madonna in 1994. The 'Queen of Pop' once revealed that Tupac had gotten her all riled up about life in general. A letter discovered in 2017, which Tupac wrote while he was seeing Madonna, revealed that he broke it off with her in fear of disappointing the Black community. The letter, dated back to January 15, 1995, was sold for more than $170,000.
Shakur's name was also briefly linked with Whitney Houston. He dated actress Rosie Perez in 1993. Tupac's love poem to an old girlfriend is now on sale for $95,000. The poem is thought to be the genesis for his hit All Eyez on Me. The old girlfriend is addressed as Simi, and Shakur has signed the poem "4 Simi from the heart of 2Pac."
For more information and news on your favorite stars, stay connected to Glamour fame.
-->