Know about Kidada Jones; Famed for Thicker Than Water & Empire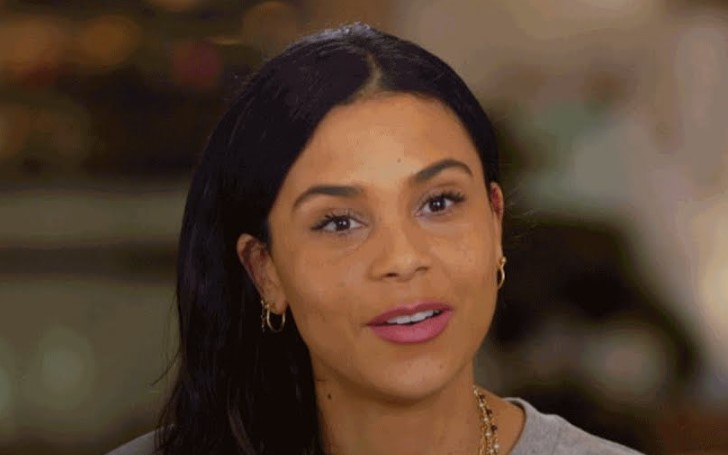 Kidada Jones (born Kidada Ann Jones) is an American actress who hails from Los Angeles, California. When it comes to her career, it does not boil down to a single stream; in fact, Jones has proved her credibility in Fashion Design as well.
The actress who attended Fashion Institute for 'Design and Merchandising' tried her hands in the field from an early age. She proved her talents when she was accepted to work with one of the top-notch fashion designers, Tommy Hilfiger.
There are some interesting facts we thought you would love to know about Kidada Jones, what it entailed for the actress to be in the place where she is now, let's just find out all here.
Started as a Celebrity Stylist and Now She is a Celebrity Herself
As we mentioned earlier, the actress started as a fashion designer. However, her start was not a 'bang' to be honest. The 45-year-old actress started out as a celebrity stylist for her father's magazine, Vibe.
Also See: 'Star Wars' Actor, Billy Dee WIlliams, Broke the Gender Binary by Coming Out As Gender Fluid in an Interview
The actress received overnight fame when she styled Michael Jackson for the cover of the magazine, and then rest is all history. The actress never had to look back again, as she kept climbing the ladders of success.
Later, Jones was signed by Tommy Hilfiger to launch an ad campaign, which was a massive success. Adding to the portfolio, Jones had a successful stint at Elle, Vogue, and Harper's Bazaar, finally being associated with Disney in 2005.
Watch: SuperSoul Short: Kidada Jones, School of Awake | SuperSoul Sunday | Oprah Winfrey Network
Since then, Kidada has remained with Disney; moreover, she has her own clothing line, which she partnered with Disney. Her line - 'Kidada for Disney Couture,' is famous for all the obvious reasons.
Also Read: Know about Ice Cube's Protege Yo-Yo Personal life; Once dated Tupac Shakur
All this is interesting, but there's more to it. While she was enjoying a successful career as a stylist/fashion designer, she even tried her hands on acting. The 45-year-old actress appeared in a 1999 film, 'Thicker Than Water,' opposite to other big names like Mack 10, Fat Joe, MC Eiht, Big Pun, and Ice Cube.
The actress's character 'Brandy' received an overwhelming response and helped her to establish as an actress. Following which the actress also got to show her acting prowess in the 2002 movie - 'Empire.' The actress played the role of Sasha in the film for which received a good response, as well.
Kidada Jones is Associated with Many Big Names
While talking about her popularity and connections, Kidada is a friend with influential people. In fact, she once dated LL Cool J; however, their relationship lasted for just two years; the rapper said they shared a beautiful relationship but decided to split because of Jones's spiritual beliefs.
Recommended: Is The Mandalorian Cast Member Omid Abtahi Married?
Later, Jones was also linked to Hip Hop's legend, Tupac Shakur. The two were in a relationship for a long time and were in a live-in relationship, following which they even got engaged.
Moreover, the actress is the sister of a famous American actress, Rashida Jones. Her mother, Peggy Lipton, was an American actress/model, her father, Quincy Delightt Jones Jr. was an American record producer, Jones' half-brother, Quincy Jones III is American-Swedish music producer, and her half-sister, Kenya Kinski-Jones, is an American fashion model, and the list just goes on for the actress.
For more information on your favorite celebrities' lifestyle, stay tuned to Glamour Fame, and don't forget to sign up for the newsletter.
-->