Best 10 Shampoo for Hair Growth
Top 10 Shampoos to Buy in 2021, That Reduces Hairfall and Boosts Hair Growth.
The reason for slow hair growth can vary from age, hormones, genetics to the use of wrong products. We may not hold the power to change our genetics or slow the aging but, we can certainly switch to better products that, for you, all know, could very well be the biggest roadblock in having thick and lustrous hair.
Research has found that over 12.4 million Americans are using hair growth products. If you too have been experiencing excessive hair loss, hair thinning, and hence slow or no growth, well, maybe you look for one of the following products that promise excellent results.
1. Keranique Scalp Stimulating Shampoo!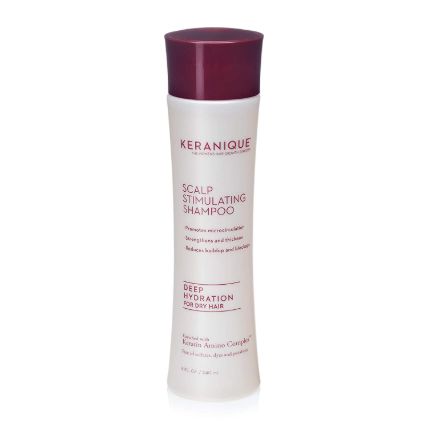 Source: U Buy
Priced at $40 on Amazon, Keranique Scalp Stimulating is a little bit on the pricey side, but the cleanse is worth every cent you'll pay. It contains a nutrient-rich keratin complex that prevents hair loss and boosts hair growth. It is proven to work as good for color-treated, damaged, and dry hair.
2. Pura d'or Hair Loss Prevention Shampoo!
Source: I Herb
The cleanser contains argan oil and vitamins, including biotin and niacin. The advanced cleanser prevents hair thinning, split ends, and hair loss. It is suitable for all hair types. The shampoo is priced at $38 on Amazon.
Don't Miss: Top 5 Little Luxuries Which You Can Buy Even When You Are Broke AF!
3. Bondi Boost Hair Growth Shampoo!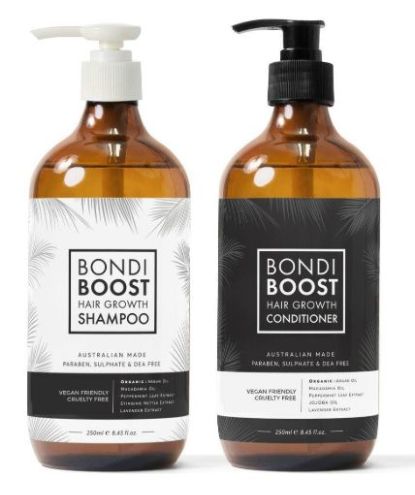 Source: The Sun
It is one of the best-selling shampoos on Amazon and Ulta. Bondi Boost growth shampoo is free of parabens, sulfates, and Dea, ingredients that damage hair's natural barrier. It is priced at $30 on Ulta.
4. Bumble and Bumble Thickening Volume Shampoo!
Source: Amazon
Bumble and bumble thickening volume shampoo is a volumizing cleanser that will give your hair that extra body you've always wanted and will leave hair looking soft and shiny. Its key ingredient is panthenol, proven to add balance and moisture. The product is priced at $29 on Amazon.
5. Argan Oil & Vitamin E Rejuvenating Shampoo!
Source: Amazon
Arts natural's Argan oil shampoo prevents hair loss and repairs your damaged strands. Over 2000 consumers on amazon have reported visible results within a short period for this cleanser. It is priced at $26 on most sites.
6. Pure Biology Hair Growth Stimulating Shampoo!
Source: Air Gads
The cleanser contains active ingredients like biotin, keratin, and natural extracts as well. It will stimulate the cells responsible for hair follicle development. It is priced at $24 on Amazon.
7. Shea Moisture Strengthen, Grow & Restore Shampoo!
Source: Amazon
Our 7th listed shampoo is filled with all the goodness of shea butter. Its key ingredients also include peppermint & Apple cider vinegar. It is priced at $23 on Amazon.
Also, check Top 10 French Skincare Brands.
8. Viviscal Gorgeous Growth Densifying Shampoo!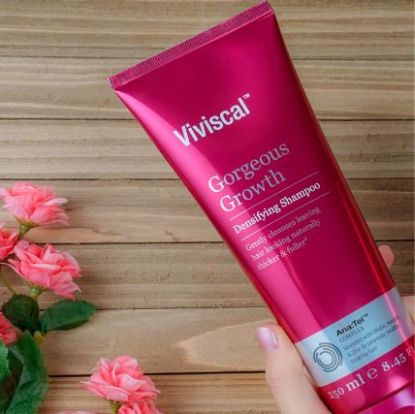 Source: Amazon
It contains keratin, biotin, and zinc- which together promote fast hair growth. Priced at only $10, customers worldwide have submitted satisfactory feedbacks on this one. The cleanser has five-star ratings from over 10k customers on Amazon.
9. Honey Drew Biotin Shampoo!
Source: Amazon
One of Amazon's top seller shampoos, the Biotin shampoo contains botanical extracts that nourish hair from root to tip. Consumers claimes the product works like magic. It is priced at $10 on Amazon.
10. OGX Thick & Full Biotin & Collagen Extra Volume & Strength Shampoo!
Source: Trell Shop
The cleanser contains biotin & collagen that nourish hair and also stimulates hair growth. The product is free of harsh chemicals, and the best part; it is budget-friendly. It is priced at only $9 on Amazon and Ultra.
For more product reviews and information, stay tuned to Glamour Fame.
-->