Jingle Bell Jingle Bell we're back with the 'Best Christmas gifts for kids' list on the way.
Guys, Christmas is so close. As a matter of fact, it is in less than two weeks. We are sure everyone is super hyped and busy with buying gifts for your beloved ones and looking forward to celebrating it although the holiday hasn't even started yet.
To discuss furthermore, on Christmas AKA festivity of gifts, how much of you guys have already prepared with wrapping the gifts, especially for your kids? Done? Almost done? Just started? Haven't put much thought into it?
It's okay guys if you haven't started working on it. We are here to help you decide and to choose or pick the best Christmas gifts for your kids. Because we truly understand how precisely and carefully it should be done while picking the gifts for your kids since some toys & gifts can be harmful/risky and even dangerous for them.
Here are some of the creative, thoughtful and fun ideas you might consider for gifting your kids. Take a look.
10. Comic or Story Books
Source: MomJunction
Gifting comic books or storybooks can be a very great idea to gift your kids this Christmas. Get one that is full of Superheroes or a fairy tales stories. You can also read your kids those books to help them sleep at night. As a matter of fact, the kids will also eventually develop a habit of reading.
Read also: 10 Perfect Gifts That Will Melt Your Heart
9. Puzzles
Source: eloyza.com
Puzzles are one of the best things you can buy as gifts for your kids this Christmas. Getting a puzzle can help your kids utilize their time as it takes quite a lot of time to put back all the missing puzzles pieces together.
Did you know playing Puzzles can also help your kids be more creative? So, it could be a wonderful gift.
8. Lego House
Source: Lego Duplo Creations Toys For Kids
We know a lego house is one of the most common gifts for a parent to get for their kids. But getting a lego house can also be very innovative. Lego house can be very helpful to inspire your kids. If your kid is interested in Science then this could be the best gift.
7. Lights
Source: dx
Did you guys ever think of getting lights for your kids? We are asking because lights can be super fun. Not only just to play for your kids, but it can also use for home decor. Most importantly, your kids will love it a lot. There are plenty of different types of lights for kids that are available in the stores.
6. Slime and Bath bombs
SOURCE: Savvy Naturalista
To go with the popular trend, you guys can consider thinking of getting some slime and bath bombs. With the weirdness of the slime and bath bombs that can be felt at the hands of your kids, undoubtedly they will enjoy playing it a lot.
You may also like: 10 Best Drugstore Eyeliners Reviews
5. Super Heroes or a Princess Costume
SOURCE: Groupon
Yupp guys, give it a thought. Try getting a superhero or a princess costume for your children. They will love wearing them whilst celebrating Christmas. It will also look cute and adorable when the kids appear in their superhero costume in the Christmas family pictures. That will also eventually give you guys a good memory to look at in the future.
4. Quadrillion
SOURCE: Amazon
Many of you might not have heard about Quadrillion before. A quadrillion is simply a type of Puzzle games that help in brain-building of your kids. One of its benefits is that it can reduce the time your kids spend on the TV screen and other electronic devices.
3. Outdoors Slides
SOURCE: coolfreekidsitems.com
Getting the outdoors slides can be not only fun but will also make your kids athletic. With climbing up and down and jumping the slides, the kids will want to spend more time outdoors. The kids will also be more encouraged in playing outdoors.
2. Sing Along Karaoke Boombox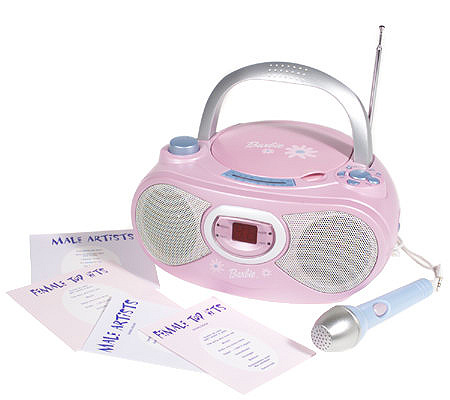 SOURCE: qvc
With the Sing Along Karaoke Boombox, your kids can pretend to be a rock star and perform in front of you and your family. With the practice from singing with the Boombox, who knows maybe in the next few years, your child actually turns into a Rockstar for real.
1. DIY Kids Toys
SOURCE: So Creative Things
The DIY Kids Toys can be regarded as one of the most creative inventions when it comes to kids toys. The benefits of DIY kids toys is that it also helps in brain development and encourage them to make their own toys. As a matter of fact, there are varieties of DIY kids toys available in the stores.
We hope we helped you pick a gift for your kids this Christmas because these gifts ideas were certainly useful to us. Do try getting any of them to sparkle your kids mood this Christmas. Tune with us for more gifts ideas.
-->