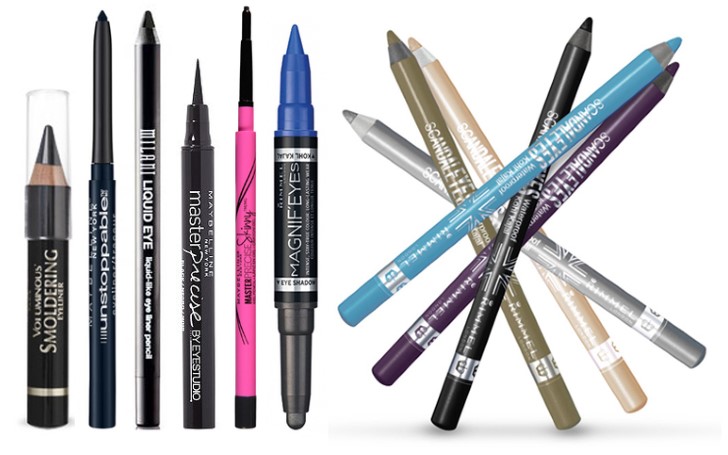 Eyeliner has been used for centuries by both female and male. Eyeliners play a vital role in enhancing your makeup and specifically eyes. As a matter of fact, without eyeliners, there is no point in doing makeup.
And in today's market, due to the availability of thousands type of eyeliners and eyeliners brand, most of the people immediately regret after buying them. If you are an eyeliner enthusiast and have ever become a victim of buying eyeliners that are costly but has less quality, then tune in.
Today, we are going to share 10 of the best eyeliners products that are not just reasonable at prices, but also qualitative, long lasting, and less harmful to your eyes.
Also Read: Amazon's Pick Portable Charger is 33 Percent Faster to Charge Your Phone
10. CoverGirl Liquiline Blast Eyeliner
SOURCE: Target
This eyeliner has a really great smudger on its back. It is also very smooth, pigmented and creamy. It can also help you create winged and smokey eyes. The price is only $5.
9. NYX Studio Liquid Liner
This highly pigmented liquid liner has a fine brush tip which can be used to create thick lines. This also provides intense color. The cost is also very cheap. You can get it for merely $3.50.
8. Liquiline Blast Eyeliner
SOURCE: Amazon
You can use this eyeliner if you want to have a smoky eye. You can also use this eyeliner to create a smudgy look. The price of Liquiline Blast Eyeliner is only $9.79.
7. L'Oreal Paris Infallible Super Slim Liquid Eyeliner
SOURCE: Pinterest
Only for $8, you can get the L'Oreal Paris Infallible Super Slim Liquid Eyeliner that can last up to 12 hours. With this eyeliner that has an excellent 0.4mm ultra-fine felt tip, you can easily control the density and the line.
6. COVERGIRL Bombshell Intensity Pitch Black Passion
SOURCE: O So Chic
This smooth-glide formula eyeliner can last 24/7 hours. With this product, you can create your eyeliner however you want to. It is also available in two colors; black and pitch black. The price is only $3.35 and $5.99.
You Might Also Like: Danielle Jonas Reveals The Best Gift From Husband Kevin Jonas
5. Prestige Liquid Liner
SOURCE: eBay
The Prestige Liquid Liner will help you create ultra-fine and dramatic lines the way you want. This eyeliner is waterproof and lasts up to 12 hours. It is available in 5 colors. The cost can vary from $7 to $10.
4. URBAN DECAY24/7 Glide-On Eye Pencil
SOURCE: Urban Decay
The Urban Decay 24/7 Glide-On Pencil eyeliner is available in different rainbow shades. It will take up to 30 seconds to stay soft and creamy for blending, but after it dries up, it lasts for a long time and won't easily budge. The price of this eyeliner is $21.
3. Illamasqua Precision Ink In Abyss
SOURCE: Amazon
This waterproof eyeliner is made in Germany. The benefits of this eyeliner are that you can use it for other purposes too, for instance, nail art. The price of this eyeliner is $22.
2. Estée Lauder Little Black Liner
SOURCE: Pixiwoo
One of the most qualitative eyeliners can be counted with Estée Lauder's little black liner which is super fine at doing its job. With these eyeliners, you can create a classic line, both thick and thin line to glamour up your eyes. The price is $32.
Also See: Burberry Has Appointed Rod Manley as Chief Marketing Officer
1. Couture Kajal Eye Pencil
SOURCE: Bluemercury
The highly pigmented with creamy blendable textures eyeliner will help you create a sharp line on your eyes. You can also create a smoky eyeshadow with its help. This eyeliner lasts for 24 hours. The price is $35.
-->