Best French Actors You Should Know!
Published Sun May 19 2019 By Chester
How much are you familiar with French Cinema and it's actors? Well if you are not then we have come up with some of the talented and iconic French actors.
Here is the list of top 5 French actors in the history of French cinema.
5. Gerard Depardieu
If cinema is a woman then certainly there are many shores.
Born in 1948, Gérard Depardieu is one of the famous and easily recognizable French stars. Gerard, 70 initially started his acting career in "Cafe de la Gare" traveling theater.
Throughout his career, the star has already debuted in more than 45 movies and 5 TV shows. Some of his best works are on movies Going Places (1974), Valley of Love (2015), Green Card (1990) and so forth.
4. Mathieu Amalric
Acting is about animality

SOURCE: The Film Stage
The 53-years-old French star Mathieu Amalric gained international stardom after his moving performance on the movie "The Diving Bell and the Butterfly" back in 2007.
After the movie, Amalric was famous all around as got opportunities to features in hit movies like "The Grand Budapest Hotel" and "Quantum of Solace."
As of now, Mathieu has acted in more than 100 movies where most of the movies include French. Besides acting the versatile star is also known for his work as a director, short movies and documentaries. "The Blue Room" is one of the famous erotic thriller movie the star directed and starred in.
3. Francois Cluzet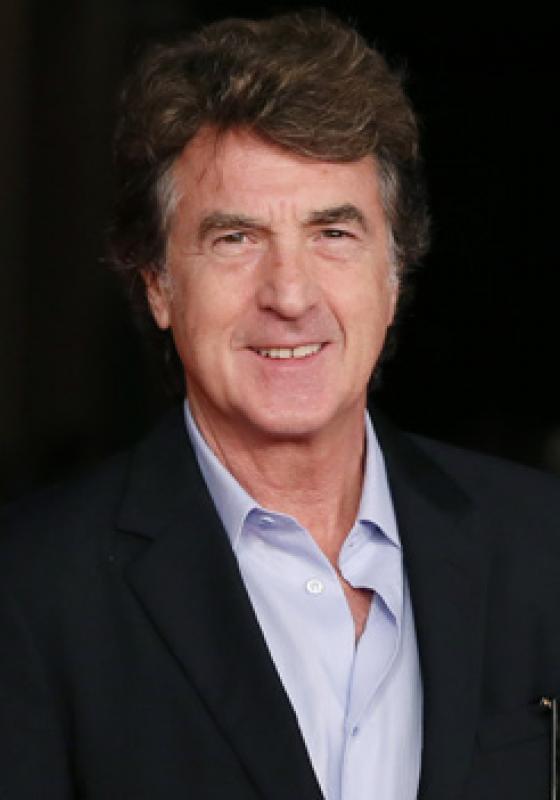 I'm an actor who isn't fond of dialogue and who loves to act silently.

SOURCE: Francois Cluzet
French star Francois Cluzet is one of the prominent and legendary actors as his acting career is as long as the number of movies he has played.
Cluzet has featured in more than 100 movies back in the late '70s. Well coming now the actor delivered in hit movies like 2006 thriller "Tell No One" and 2011 "The Intouchables." He was born in 1955 and is entitled to one of the best-known faces in French Cinema.
2. Guillaume Canet
You need to feed yourself with emotions and life or you'll become empty.

SOURCE: Pinterest
The multi-talent star Guillaume Canet is a famous French actor as well as a filmmaker. Some of his best-directed movies include movie like 2006, "Tell No One" and 2011's "Little White Lies."
Born on 1973, Canet, 46, first step to the French movie industry was precisely from his debut in 1993 debut TV series, "Premiers baisers." But he was only recognized after his astonishing role as a serial killer in 2015 movie "La Prochaine Fois Je Viserai Le Coeur" ("Next Time I'll Aim for the Heart"). The actor was won Cesar Award nomination for his outstanding and dynamic role.
1. Gaspard Ulliel
I just choose the scripts I want to work on.

SOURCE: Pinterest
Born in 1984, Gaspard Ulliel is one of the youngest and successful French actor who initially started his acting career at an early age of 12. His first role was in the 1997 movie "Une femme en blanc."
But the actor has a struggling story as he only came to limelight after 2002 after he debuted a small part in the romantic comedy "Summer Things."
Subsequently, his career started to take a new shift and within a year his featured movie "Strayed" was selected for the Oscars.
By 2007 he was featured in memorable English Movie Hannibal Lecter in "Hannibal Rising" and won best roles for the movie Yves St. Laurent in 2014.
So, here is the list of top 5 french actors we have brought analyzing their acting skills and contribution to the French movie industry. Stay tuned and updated to find out more interesting topics and stories.
-->