Best Parenting Quotes From Bradley Cooper and Irina Shayk
Published Tue Feb 26 2019 By Tess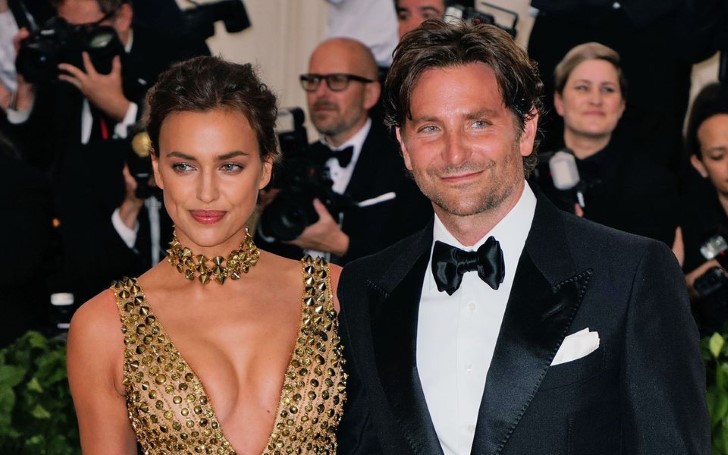 Parenting is a cornerstone of a child's upbringing. While having a child adds up the responsibilities, it furthermore pushes parents to go out of their way to take care of their offsprings.
Similarly, after the actor, Bradley Cooper welcomed his first child with supermodel Irina Shayk not everything was the same anymore. Both of the parents embraced the change to provide their little one with all they could.
Here is the list of some adorable parenting quotes from Bradley Cooper and Irina Shayk revealed during different interviews.
Becoming a father changed Cooper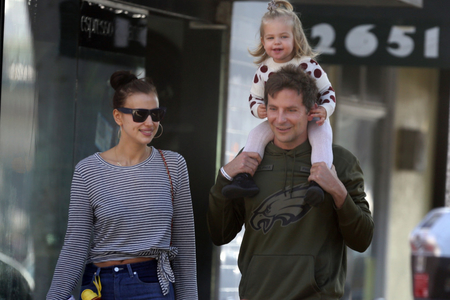 Bradley Cooper and Irina Shayk with their daughter Lea.
SOURCE: Closer Weekly
In September 2018, Cooper while speaking to NPR's Morning Edition he revealed how becoming a father impacted his career.
The actor-turned-director explained, "So I guess having a child, and having a family of my own—which is a miracle and something I've always dreamt of—has opened me up, even more, I guess, to the day, and to be present." He also joked, "Well, I've been opened up to a world of children's music, that's for sure..." before adorably confirming that "everything is different when you're a dad."
Cooper and Shayk's parenting is influenced by their childhoods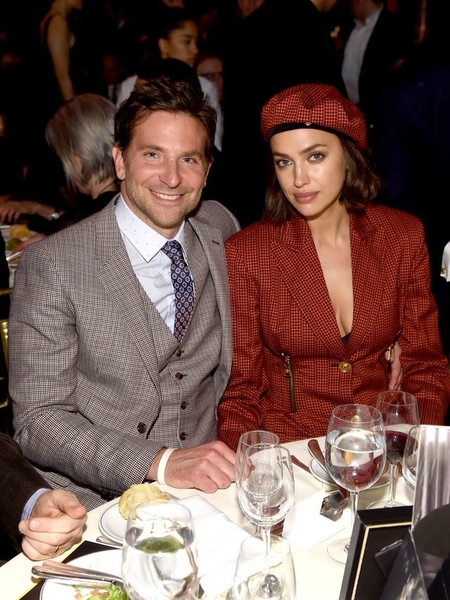 Bradley Cooper and Irina's parenting is highly influenced by their upbringing.
SOURCE: Harpers bazaar
In his interview with NPR's Morning Edition, the Alias actor also revealed how his own upbringing impacts how he parents his kids.
Speaking of his A Star Is Born co-star, Cooper said, "Here's the other thing which connected Stefani [Germanotta, Lady Gaga's given name] and myself right away, is that we were very, very loved as children. And when I meet people that have had that similar upbringing, I can just see it in them. And that's the thing I want my daughter to have—I just always want her to feel loved."
Similarly, Shayk also spoke about how her own upbringing influenced her family life with Cooper. She told Glamour UK in February 2019, "I'm from Russia and in Russia, a family is one of the most important things."
Read more: Bradley Cooper, Lady Gaga To Perform at Oscars 2019
Shayk is proud to be a working mother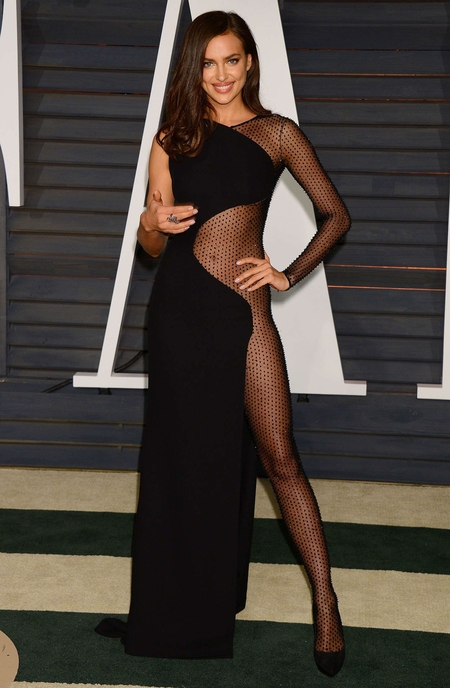 Irina Shayk is proud to be a working mom.
SOURCE: Elle
Speaking to E! News in October 2018, Shayk explained, "I think now a woman has the freedom to work and to be a mom and to be herself. I think it's really important to remember that a woman is the strongest one and that if we want we can manage everything at the same time." As a successful model, Shayk's career has only continued to grow since she welcomed her first child.
In fact, the model encouraged women who'd recently started a family to pursue their dreams: "And it's really important to just be yourself and just remember who you are and manage everything because we can manage everything if we want to," she added.
Being a mom doesn't stop Shyak from looking sexy
Speaking to Glamour UK in February 2019, the model explained that becoming a mother shouldn't stop a woman from feeling sexy. Shayk revealed,
"One of my friends said, 'Oh, you just posted a sexy picture. You're a mom now!' And I just said, 'So what!' I think it's really about who you are, who you wanna be and I really feel you just have to stick to your thing. I don't believe anyone should have to change just because you're a mother!"
The Victoria's Secret model confirmed her outlook by telling the publication, "In this modern world, in the 21st century, I really believe that if you have a baby, it doesn't mean that you have to wear a long dress."
Don't miss: Bradley Cooper Admits Being 'Embarrassed' by Oscars Best Director Snub
Shayk's personal life will always be very private
Also in her interview with Glamour UK, Shayk explained why she's keeping her social media accounts for work, and won't be sharing many personal details with her audience.
"Because my work requires me to be out there, I just decided my personal life will be quiet," she said. "That's why it's called personal, because it's something for you and your family, and I feel happy with it."
Cooper often sees some reflection of his late dad on his daughter Lea
According to People, Cooper spoke to Oprah Winfrey for Oprah's SuperSoul Conversations from Times Square and revealed that having Lea de Seine "changed everything. Our daughter, she's incredible. And I see my father in her quite often."
The American Sniper actor also got an emotional revealing, "I can't believe I'm gonna admit this, but I had moments when... I was in the room with her [Lea De Seine], I would say, 'Dad?' There are some moments where she looks just like my father."
Also read: Hollywood's Hottest Pair Bradley Cooper and Irina Shayk Relationship Timeline
Cooper and Shayk's home life is just perfect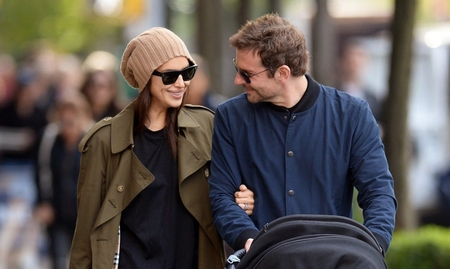 Bradley Cooper and Irina Shayk's life is just perfect.
SOURCE: Metro
Winning the BAFTA for Best Original Music for A Star Is Born, Cooper gave Shayk the best shout-out in his acceptance speech.
Cooper said, "Most of all I have to thank Irina, for putting up with me for all the music I was trying to make in our basement for a year." Basically, their home life sounds like perfection."
-->