Bradley Cooper Admits Being 'Embarrassed' by Oscars Best Director Snub
Published Wed Feb 06 2019 By David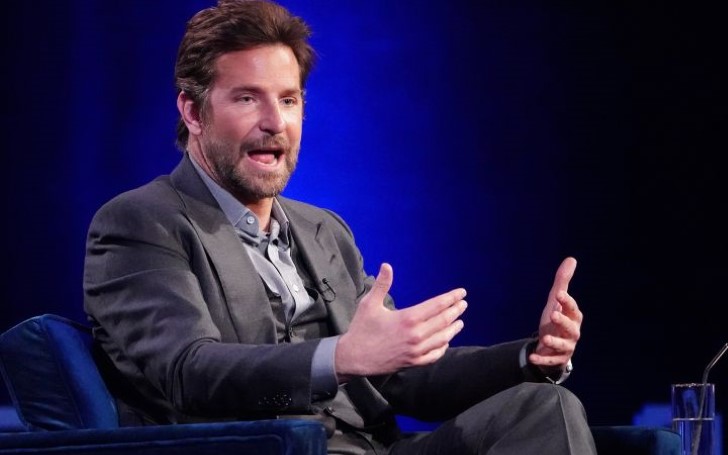 Bradley Cooper admits he's somewhat crushed for not being nominated in Oscars Best Director's slot.
Each year, the Academy of Motion Picture Arts and Sciences honors the very best in the film – or at least we think. It seems every year these nominations are wildly contended by viewers and other critics alike. Film jury and fan favorites falter behind and make for some crazy Oscar snub every season - and this has given us a list which has been a legend on its own.
Then there are the poor actors, actresses, and directors who work hard, turn in excellent performances, and campaign for the golden statuette only to never to make the cut.
Bradley Cooper on Oprah's Supersoul
Source: People
Academy snubs are a matter of opinion, but some just can't be ignored. And just to take one such name among the arrays that were or are shunned by the Oscars committee is Bradley Charles Cooper aka Bradley Cooper.
Given the merit is not a definitive authority on a filmmaker's talent, Cooper's Oscars despise definitely stings.
The "A Star is Born" actor and director opened up to Oprah Winfrey about missing out on an Oscar nod for Best Director, "I was embarrassed," he confessed, according to People.
"I was at a coffee shop in New York City and looked down at my phone and [my publicist] Nicole [Caruso] has told me congratulations and said what we had been nominated for, and they didn't even give me the bad news."
So why did it bother Cooper so much to not be lined up for Best Director?
Recommended: 'Black Panther' Boosts Oscar Chances As It Takes Top SAG Awards Prize
When Cooper spoke with Oprah during "Oprah's SuperSoul Conversations from Times Square" on Tuesday in New York City (set to be aired on Feb. 16), the 44-year-old actor said,
"I was embarrassed because I felt I hadn't done my job."
That perspective, however, is definitely not the one shared by Cooper's co-star Lady Gaga. Speaking to The Los Angles Times, she was previously quoted as saying:
"At the end of the day, he knows that he's the best director in my eyes, And in all of our eyes as his cast."
Also Read: New Avengers: Endgame Teaser Trailer Dropped During The Super Bowl
Meanwhile, here are the rolls of the quintessence which only shows how unlikely Cooper was bound to be abided by the Oscars;
Francis Ford Coppola
Snubbed for Best Director - The Godfather, 1972
Winner- Bob Fosse for Cabaret
Alfred Hitchcock
Not even a nomination for Best Director - North by Northwest, 1959
Winner - William Wyler for Ben Hur
Martin Scorsese
No nomination for Best Director - Taxi Driver, 1976
Winner - John G Avildsen for Rocky
Steven Spielberg
Not even nominated - Jaws, 1975
Winner - Milos Forman for One Flew Over The Cuckoo's Nest
-->