What is Beth Shuey Net Worth? A Quick Glance at the Overall Wealth of Sean Payton's Ex-Wife!
Published Tue Nov 12 2019 By Travis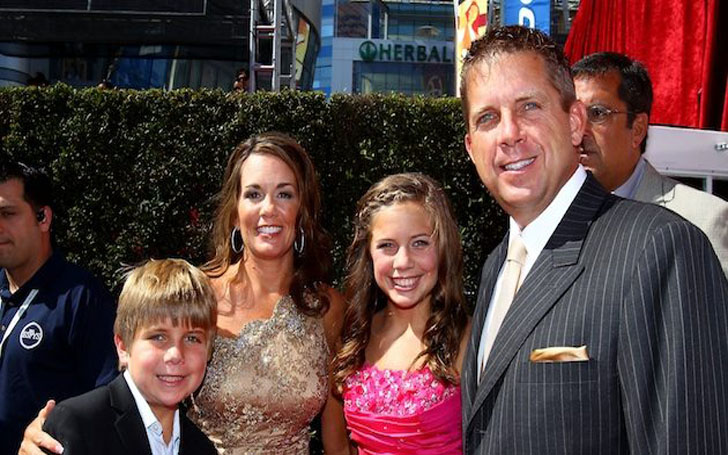 Sean Payton is a magician when it comes to taking a underdog team and punching way above their weight. For the longest time, he's been the coach of the New Orleans Saints and holds a .618 win/loss ratio since he became the coach of the Saints in 2006.
Sean Payton, combined with Drew Brees, was the reason the team was able to beat Indianapolis Colts for their one and only Super Bowl win. For 13 years, Sean's been the coach of the Saints, and he's seen the highest of highs and lowest of lows with the team, and still, when adversities strike, he is there to pick the team up and keep competing (Marshon Lattimore is injured and the secondary is going to struggle again).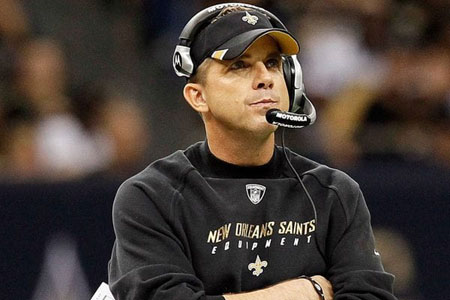 Source: Reddit
While he was able to right his team through all the trials and turbulences, the one thing he could not right the course of was his marriage to longtime wife, Beth Shuey Payton. The couple got married on 11 July 1992, and they lived a happy life for almost 20 years, and the two called it quits in 2012 when Sean filed for divorce and ended up paying a hefty sum of money as alimony and child support to his wife.
What is Beth Shuey Net Worth?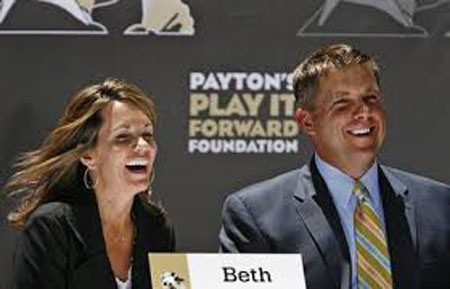 After a successful Super Bowl campaign after the 2009 regular season, Sean Payton and Drew Brees were New Orleans heroes, and they were both awarded new contracts to keep them with the team for a long time to come. Sean signed a $8 million per year contract and was enjoying his new salary when the divorce thing came alive.
Sean filed papers to separate their assets outside of the court, and they will agree on the joint custody of their children, but Beth was not cool with the idea and instead decided she wanted full custody of the children. She moved out of their home in New Orleans and moved into their 7,700 sq ft. Mansion in Texas, which the couple only recently purchased.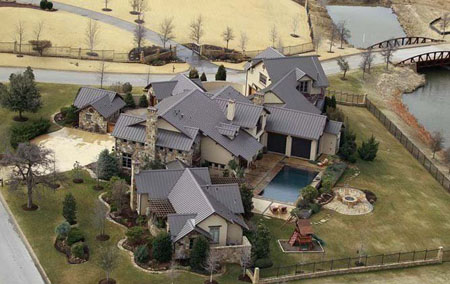 Source: Pinterest
After the divorce was finalized and the ink was dry on the court documents, Beth Suey got to keep the couple's Texas home, which cost the coach $3.45 million to purchase. Then there was the alimony and child support amount, which was definitely in the six-figure per month range.
Sean Payton was suspended by the NFL for his involvement in the bounty scheme at his organization, where defensive players were paid a bonus for targeting and injuring opposition players. He was also forced to forgo more than $5 million in salary as punishment. 2012 was not a great year for the coach.
When it was all said and done, Beth Suey walked away from a rich woman after her divorce settlement. She got a mansion, monthly six-figure checks, and spousal support, which all amounts to a net worth of about $5 million.
How Many Kids do the Ex-Couple Share?
Sean Payton and Beth Suey are proud parents of two children, a daughter Meghan 22 and son Connor 19. Connor, like his father, is a football player who is ready for college, and Meghan is also associated with football as a sideline reporter.
Though the couple is now divorced, they still come together for their children. Both son and daughter are now adults, but the parents' love is still the same for the two.
Before you leave, make sure to head on over to our Entertainment section for all the latest news and gossip on your favorite celebrities. Also, do not forget to visit Glamour Fame to be in the know of all the happenings in the world of show business.
-->