Beyond the Spotlight: Get to Know Shareef Jackson, Son of Ice Cube!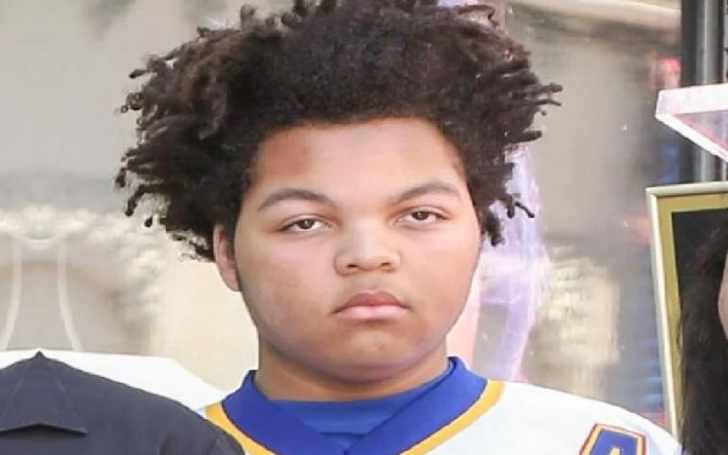 Shareef Jackson is recognized as the son of Ice Cube, a prominent rapper, actor, and filmmaker renowned for hits like "It Was a Good Day" and his role in N.W.A. Shareef was born on November 17, 1995, in Los Angeles, California, under the Scorpio zodiac sign. He shares siblings O'Shea Jackson Jr., Darell, Deja, and Karima.
Growing up in an artistic and entertainment-driven family, he has undoubtedly been immersed in the world of music and entertainment since childhood, influenced by his father's achievements in the industry, including the groundbreaking album "Straight Outta Compton."
Is Ice Cube's Youngest Son Dating? Know About Shareef Jackson's Girlfriend
Shareef Jackson, the youngest son of acclaimed rapper Ice Cube and his mother Kimberly Woodruff is presently concentrating on his career and enjoying the single life.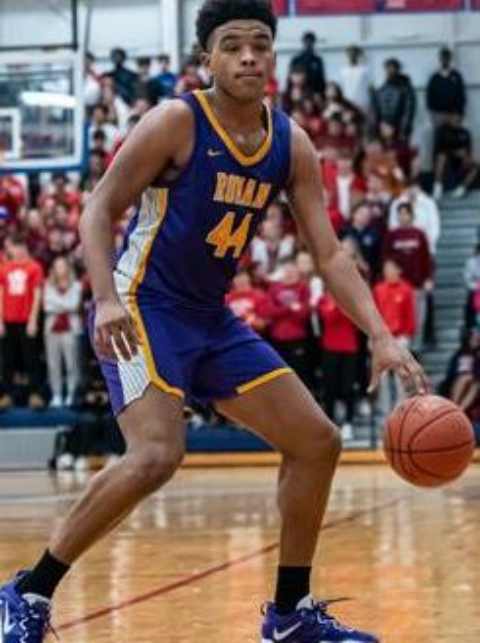 While there have been previous rumors about Jackson's dating life, there is currently no public information available about his relationship status or any romantic engagements.
It appears that the celebrity offspring is maintaining privacy when it comes to his personal matters, choosing to direct his attention towards his own ambitions and pursuits.
Parent's Three Decades-Long Marital Journey
Shareef Jackson's parents, Ice Cube and Kimberly Woodruff share a remarkable and enduring celebrity marriage. They first crossed paths when Ice Cube was an aspiring rapper, and Kimberly was a college student in a relationship.
Their initial encounter left an impression, and fate brought them back together six months later when Kimberly was single. They developed a friendship and eventually began dating in 1988. After three years, they got engaged and married on May 26, 1992.
Their enduring love and commitment have kept them united for over three decades. Constant communication is credited by Ice Cube as the key to their successful marriage. Their union remains strong, devoid of scandals or controversies.
Wonderful Relationship With The Siblings
Shareef Jackson has four older siblings and has a great relationship with them. O'Shea Jr., born on February 24, 1991, is known as both an actor and rapper, recognized for his roles in "Obi-Wan Kenobi," "Just Mercy," and "Godzilla: King of the Monsters."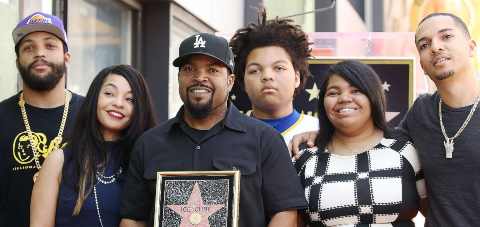 Darell, using the stage name Doughboy, has carved his path as a rapper, following his father Ice Cube's legacy. Karima holds a Ph.D. in Public Affairs and Administration from Rutgers University and is dedicated to academic research. Deja is an enthusiastic college volleyball player, managing her studies alongside her passion for the sport.
A Huge Basketball Fan
Shareef Jackson is a rising basketball talent who is gaining prominence for his impressive skills on the court. During the 2021-2022 season, he has consistently demonstrated his prowess by achieving double-doubles in his performances. His basketball abilities have caught the attention of notable colleges like St. Joseph's and LaSalle, with other prestigious institutions such as Georgetown expressing interest in him.
Shareef's connection with basketball started at a young age, and he has been fortunate to receive guidance from his father, Marc Jackson, a former basketball player himself. Marc has been instrumental in teaching Shareef the fundamentals of the game, as well as imparting strategic thinking and adaptability during matches.
Shareef's determination to enhance his shooting skills and further refine his gameplay is evident. He is committed to making a meaningful impact wherever he chooses to play. In his pursuit, he seeks a school that aligns with his playing style and has a solid plan for his growth and future achievements.
Take A Look at Shareef Jackson's Father's Career
Ice Cube, whose real name is O'Shea Jackson Sr., is an iconic American rapper, actor, producer, and filmmaker. Born on June 15, 1969, in Los Angeles, California, he rose to prominence as a founding member of the legendary rap group N.W.A.
His powerful lyrics and social commentary played a significant role in shaping hip-hop culture during the late 1980s and early 1990s.
Ice Cube transitioned into acting, starring in films like "Boyz n the Hood," "Friday," and "Are We There Yet?" He continues to be a prominent figure in the entertainment industry, with a successful career spanning music, film, and entrepreneurship.
Net Worth of Shareef Jackson in 2023
Shareef Jackson, known for his sports blogging and celebrity lineage, has established himself in the sports writing field, contributing to his earnings with a net worth of $70,000. He's often seen sporting basketball jerseys, reflecting his passion for sports, particularly football.
Shareef frequently joins his family to watch stadium games. While his siblings support their father's musical legacy, Shareef's interests appear distinct. However, he might be working on his own ventures, inspired by his accomplished family.
His father, the renowned O'Shea Jackson, known as Ice Cube, boasts a substantial net worth of $160 million. Ice Cube's multifaceted career as a rapper, actor, and producer, along with entrepreneurial endeavors like his Solo by Cube clothing line, contribute to his financial success, alongside strategic property investments.
Must See: Rowdy Robertson: What is Rowdy doing now? Learn about Willie Robertson's Adopted Son
Get to Know Shareef Jackson's Age and Ethnicity
Shareef Jackson, the youngest child of Ice Cube, currently stands at 27 years old. Born on November 17th in Los Angeles, California, United States.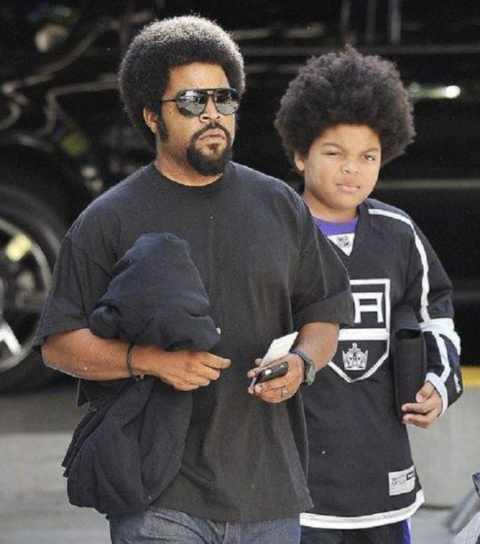 He is the son of Ice Cube (O'Shea Jackson Sr.) and Kimberly Woodruff. With Scorpio as his birth sign, Shareef holds American nationality and belongs to the African-American ethnicity.
Education and More
Shareef Jackson, raised in a comfortable Islamic household by his parents Ice Cube and Kimberly Woodruff, followed the same religion as the rest of the family. He enjoyed a privileged upbringing with access to quality education.
Although his school names remain undisclosed, Shareef is believed to have graduated from a private university in California. He shares his father's passion for basketball and frequently attends NBA games with him.
However, Shareef's professional endeavors and personal life beyond this remain private. Unlike his siblings, he maintains a low-profile presence on social media platforms.
Stay With Glamour Fame
-->