Beyond Wrestling: Sam Fatu's Closest Relationships and Life Outside the Ring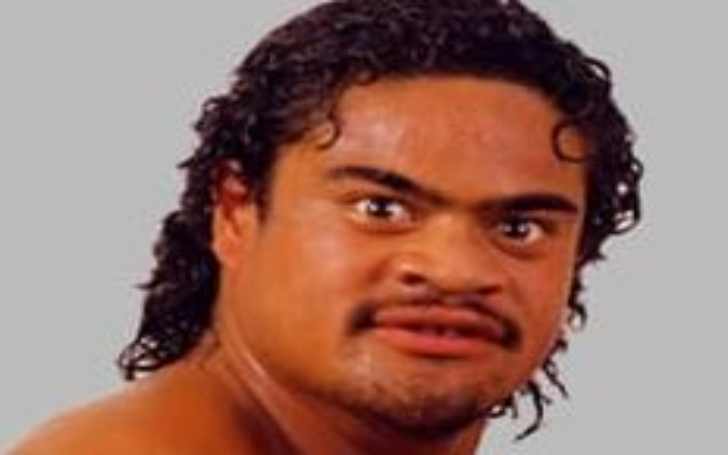 Sam Fatu, widely recognized by his ring name "The Tonga Kid," is a prominent figure in the world of professional wrestling. Born on October 11, 1965, in Samoa, Fatu hails from the legendary Anoa'i wrestling dynasty, which includes WWE Hall of Famers like The Rock and Roman Reigns.
He made his wrestling debut in the early 1980s and quickly gained fame for his high-flying and acrobatic in-ring style. Sam Fatu had notable stints in various wrestling promotions, including WWE (then WWF), where he teamed up with Jimmy Snuka and made a significant impact. His contributions to the sport left an enduring mark on the wrestling world, making him a beloved figure among fans.
Wonderful Marital Life With Wife, Theresa Fuavai-Fatu
Sam Fatu's journey in the wrestling ring is indeed fascinating, but his personal life adds another layer to his story. His enduring love story with Theresa Fuavai-Fatu, which began in 2008, is a testament to his commitment to family and the bonds that extend beyond the wrestling world.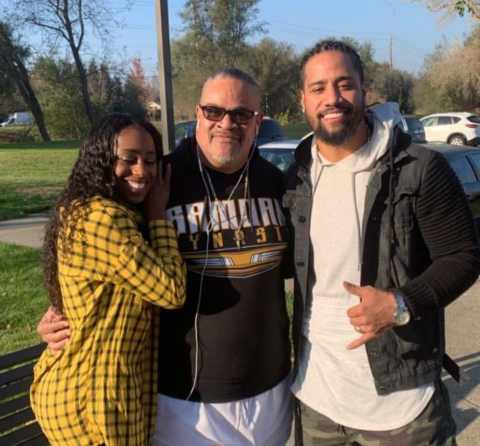 Their private wedding ceremony reflects the couple's desire for a more intimate and meaningful celebration of their love. In the world of professional wrestling, where the demands of the sport can be grueling, Sam Fatu's ability to maintain a loving and stable family life speaks volumes about his character.
It's heartwarming to see someone who's known for his toughness in the ring also be a devoted partner and family man, showing that love can thrive in even the most challenging environments.
Sam Fatu's Son Jacob Fatu is in Wrestling
Sam Fatu's legacy in the wrestling world continues to evolve through the achievements of his children, particularly his eldest son, Jacob Fatu, who has reached remarkable heights as the world champion in Major League Wrestling (MLW).
This accomplishment solidifies the family's wrestling lineage and showcases Jacob's immense talent and dedication to the sport. While Sam Fatu's first marriage to Dana Francis didn't last, his commitment to family and his strong values shine through in his relationships with his children.
He has been a guiding force for them, offering support as they pursue their own dreams in and outside of the wrestling ring. With three children in the family, the future looks promising. Jacob has already made his mark, Marley shows potential in both wrestling and rugby, and Myracle's aspirations in art and medicine highlight the diverse talents within the family.
Wrestling Career As Tonga Kid
Sam Fatu, initially known as the Tonga Kid, began his wrestling career in 1983, trained by the Wild Samoans. He entered WWF as Samoan No. 4, later becoming the Tonga Kid, portrayed as Superfly Jimmy Snuka's cousin.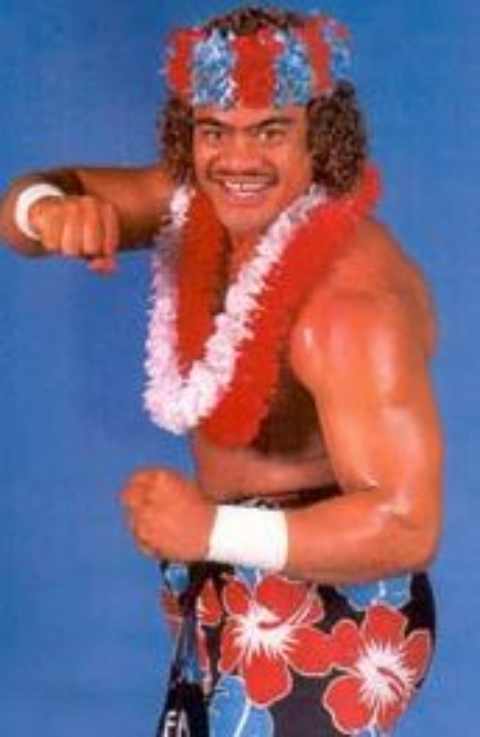 His notable feud with Roddy Piper marked his early WWF days. In 1986, he teamed with Tonga Fifita as The Islanders but struggled to gain fan interest. Managed by Bobby Heenan, they turned villains in 1987, feuding with Strike Force.
After several losses, they were suspended for "kidnapping" the British Bulldogs' dog, Matilda. In 1989, Fatu joined WCW as "The Samoan Savage," later forming The New Wild Samoans before departing in 1990.
What is Sam Fatu Doing Now After Retirement?
After departing WCW, Sam Fatu, wrestling as "The Samoan Savage," ventured to Mexico to join the Universal Wrestling Association (UWA) alongside his brother Fatu and cousin, The Great Kokina, forming "The Hawaiian Beasts."
In 1991, the group lost in the UWA World Trios Championship. Fatu didn't follow his brother and cousin to WWF in 1992. Instead, he made sporadic appearances in WWF, ECW, and international promotions.
He wrestled until retiring in 2011, returning to the independent circuit in 2018. He also appeared in movies like "Highlander" and "Body Slam" and was featured in a 2020 Vice documentary discussing the 1983 Nancy Argentino homicide case.
Sam Fatu's Net Worth in 2023
Sam Fatu's estimated net worth of $550,000 is a testament to his enduring career and dedication to professional wrestling. It reflects his hard work and passion for the sport that has allowed him to build a respectable financial foundation.
Additionally, the fact that he continues to be active in the wrestling world suggests that he's not only enjoying what he does but also continuing to contribute to his net worth.
His twin brother, Rikishi, with a net worth of $2 million, also demonstrates the success within their wrestling family. Sam Fatu's ongoing presence in the industry showcases his enduring impact and potential for further financial success in the future.
Age and Bio
In 2023, Sam Fatu, aka "The Tonga Kid," continues to be a vibrant presence in professional wrestling. Born on October 11, 1965, in the scenic Samoa, he now stands at 57 years old.
Samoa, known for its natural beauty and cultural richness, serves as his birthplace. Despite his age, Fatu remains a symbol of unwavering passion and determination in the world of wrestling.
Parents and Siblings (Rikishi and Yokozuna)
Sam Fatu's wrestling roots run deep, as he comes from a remarkable wrestling lineage. His parents are the legendary "Soulman" Rocky Johnson and Ata Maivia, and his father was honored with induction into the WWE Hall of Fame in 2008.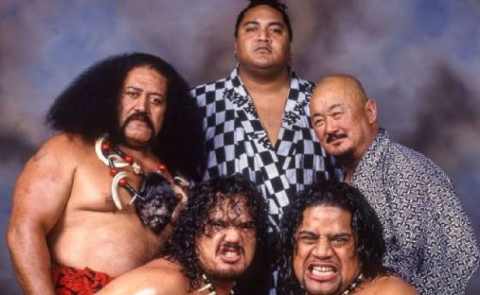 The wrestling legacy doesn't stop there; Sam has four siblings entrenched in the wrestling world. His brothers Rodney (Yokozuna) and Solofa (Rikishi) are well-known professional wrestlers, and his sister Ata is involved as a manager and promoter.
While Savelina has opted for a different path, the Fatu family collectively represents a wrestling dynasty, leaving an indelible mark on the sport through their passion, talent, and unwavering dedication.
Height and Weight
Sam Fatu, also known as "The Tonga Kid," stands at an imposing 183 cm (6 feet 1 inch) and weighs 102 kg (224 lbs). His impressive height and robust physique give him a commanding presence in professional wrestling.
This stature provides him with an advantage in reach and visibility, allowing him to showcase his agility and athleticism through high-flying maneuvers in the ring.
See Glamour Fame For More
-->