Watch: Roman Reigns Discusses His Leukemia Fight on 'Good Morning America'
Published Wed Feb 27 2019 By David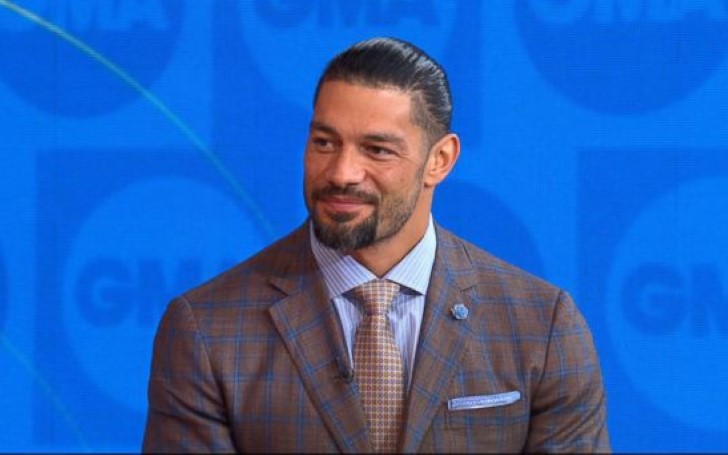 Roman Reigns ready for more WWE action after taking a break following the cancer diagnosis.
The Big Dog from the WWE has officially commenced his remission campaign, setting his first stop at ABC studio where the three-time WWE World Heavyweight Champion gave an inspiring interview with Good Morning America's host, Robin Roberts.
On Oct 22, 2018, half the world was pushed to the dark when it was revealed that Roman Reigns was hit back with cancer recurrence. This ended up the Juggernaut taking an indefinite leave of absence from the WWE spotlight.
.@TheRock's message for @WWE superstar @WWERomanReigns. https://t.co/W1vUNMab63 pic.twitter.com/Kyupa4JQNr

— Good Morning America (@GMA) February 26, 2019
And so came the Monday Night RAW when the whole WWE fans were drastically pushed into the euphoria when Reigns himself came forward saying—he has again put his leukemia far behind. Next morning after the night, the wrestler joined GMA to express his exhilaration following his big triumph over the disease.
Also Read: Dean Ambrose Set To Leave WWE in April
"RAW was one of those things I thought about over and over," the 33-year-old said
"This journey not going to be complete until I step back in that ring...I was so nervous the last night."
Reigns poured out his gratitude from RAW as the WWE star mentioned how much under the blue he's felt in recent months.
"Everybody was thinking about me," Reigns told Roberts. "I feel so blessed to receive that type of attention, that type of love."
Don't Miss: John Cena Set To Host Revival of 'Are You Smarter Than a 5th Grader?' Game Show
Reigns even shared how his family stood tirelessly beside him during those bitter moments. "They are the ones worrying to death, my mom blesses her heart, she is the biggest worry wart in the world," Reigns added. "The first time it felt like I was on an island. This time it just felt like I was surrounded by guardian angels."
After the October's heartbreaking news, Reigns had deliberately given up his Universal Championship and eventually announced he would be taking a leave for quite a while. And it only took mere four months for Anoa'I to bounce his way back into the ring. In addition, he was also showing his urge to get all physical as quickly as possible. "I'm back, I didn't get enough," Reigns echoed.
Also Read: WWE Release Statement on Rumours Claiming Ronda Rousey To Quit After Wrestlemania 35
"I said it before, I'm going to say it a lot, thank you." And I didn't really get a chance because I'm not going to lie, I was nervous, and it was overwhelming just to hear the response and they actually cheered me. Crazy," he continued.
.@TheRock's message for @WWE superstar @WWERomanReigns. https://t.co/W1vUNMab63 pic.twitter.com/Kyupa4JQNr

— Good Morning America (@GMA) February 26, 2019
"But I just want to say, I hugged the hell out of her out there, but I just wanted to say thank you to my mom, thank you to my family, thank you to my children, but most of all thank you to my wife. Along with everyone else that sent their support and prayers. I just don't feel like I would be in this position, feeling this good without all you guys. So, one more time and it's not the last time, but it's one more time. Thank you," Reigns summarized his return to the GMA.
Quickies: Roman Reigns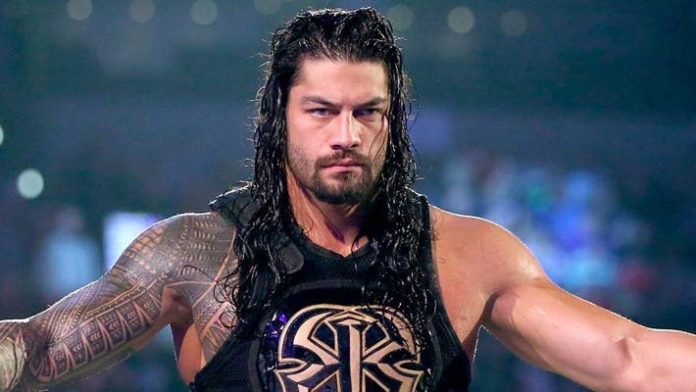 Roman Reigns was first diagnosed with Leukemia in the year 2008. At the time the Wrestler was only 22 years old

SOURCE: Ses Scoops
- Before losing the 2014 Royal Rumble, Roman Reigns made a historic record by eliminating 12 opponents. No other wrestler has eliminated that many people in the entire yesteryears of the Royal Rumble.
- It's somewhat mandatory that most WWE stars go through smaller organizations and independent training before they ever get a big show. Stars such as Daniel Bryan and CM Punk took years to sharpen their skills before making they made it to the WWE. However, Roman Reigns had a different, in fact, a contrasting story than that. Unlike the rest of the stars, it didn't take long for Reigns to sign a developmental contract with World Wrestling Entertainment. That was just after he had quit his football career. WWE then transferred Reigns to their developmental territory Florida Championship Wrestling (FCW) which marked his first appearance in the WWE verse, on September 9, 2010, as Roman Leakee (his initial ring name).
- Roman Reigns is the youngest WWE superstar to have won the Superstar of the Year Slammy Award in 2014. At the time, Reigns was just 28 years old. The powerhouse nabbed the honor beating the opposing nominees the likes of which included John Cena, Bray Wyatt, and Seth Rollins. Reigns have also clinched other Slammy Awards over the years, such as the 2013 Breakout Star of the Year Award and the 2013 and 2014 Faction of the Year Award. In 2013, Reigns signature Spear move was bestowed with "What a Maneuver" of the Year Award.
-->