Big Sean and Jhené Aiko are Expecting Their First Baby Together
Jhené Aiko is pregnant with her second baby, her first with Big Sean: Complete story here!
After almost six years of on-and-off romance, Jhené Aiko, 34, and Big Sean, 34, are expecting their first child. Aiko was recently spotted showing off her baby bump while on a stroll with Sean in Beverly Hills. The couple still hasn't addressed the new milestone, but the rumors of Jhené's pregnancy first sparked last month when a fan revealed she bumped into Aiko and later took to Twitter to drop the news.
"I just saw Jhené Aiko and Big Sean at Whole Foods, and she's pregnant," the fan tweeted. Although the rumor was only circulating as a baseless form of gossip, fans now know that Aiko is indeed far along in her second pregnancy. One of Aiko's representatives said, "The couple is overjoyed and looks forward to this next chapter."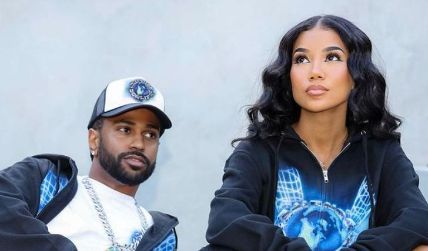 A source has confirmed the duo's pregnancy and revealed they are overjoyed.
Photo Source: Instagram
Aiko, best known for her songs The Worst, B.S, Bed Peace and more, started dating the Finally Famous rapper in 2016. Aiko and Sean had a professional relationship long before the duo turned it romantic. In 2013, Sean's top-charting song Beware featured Aiko. The pair have since collaborated on many projects. A few years into their partnership, Aiko and Sean sparked dating rumors with their first album together, titled TWENTY88.
Check Out: Marta Kauffman Pledges $4 Million to African Studies Program After Admitting Lack of Diversity on 'Friends.'
Many PDA-filled dates and Aiko's portrait tattoo of Sean on her arms soon confirmed the rumors. A coverup of the tattoo in 2018 revealed the duo's breakup. Confirming their split, Aiko wrote, "Me and Sean are good." Aiko continued to Debunk the speculations of bad blood between them by adding, "I know you all love the drama and would like to think everything I do or say is about him, but I've been through plenty of other things and situations that I pull inspiration from when I sit down to create a song."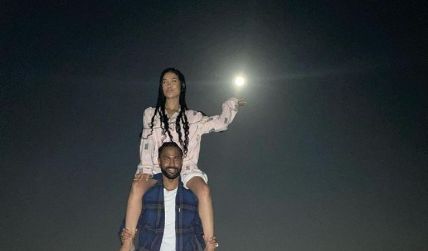 Sean and Aiko lost a baby to miscarriage in 2020.
Photo Source: Instagram
But the duo's breakup was short-lived, and they eventually patched up. Aiko and Sean's pregnancy comes almost two years after Aiko suffered a miscarriage in 2020. Although the duo didn't publically address the loss, Sean made the story clear in his single Deep Reverence from his album Detroit 2.
Sean and Aiko briefly parted ways in 2018.
Source: E! News
"Should be a billionaire based on the time off I'm not taking / Probably why the s--- around me get crazy, and we lost the baby," the Grammy-nominated singer's lyrics read. Before Aiko, Sean had a pretty serious relationship with the late actress Naya Rivera, who he dated for a year in 2013. The pair were even engaged at one point but called it quit in April 2014. After Rivera, Sean famously dated singer, Ariana Grande.
Aiko shares a 13-year-old daughter, Namiko Love, with her ex-boyfriend, singer O'Ryan. The Beware hitmaker was briefly married to music producer Dot da Genius in 2016. Aiko's list of ex-boyfriends also includes names like Bow Wow and Donald Grover.
Stay connected to glamour fame for more.
-->