Big Show Received Inspiration From John Cena To Get Fit!
Published Sun Aug 18 2019 By Travis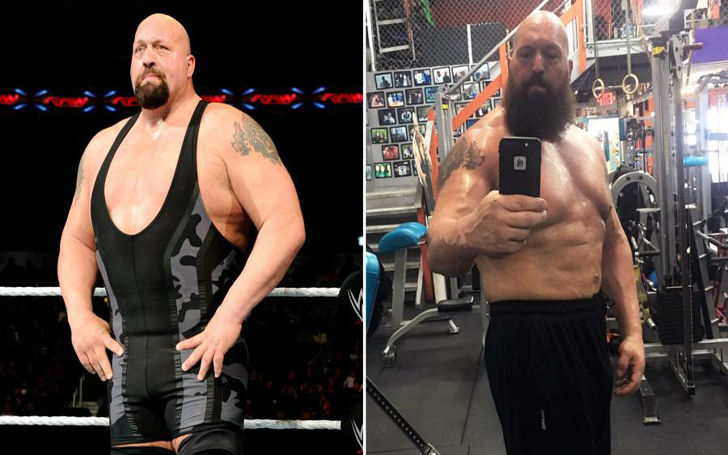 Big Show got abs, but it was a conversation with John Cena which spurred him into action.
Everyone probably remembers those photos from about two years ago, the ones where 'Big Show' is in the gym, and he is showing off those huge abs. The internet almost broke the night those pictures came out, all our lives we saw Big Show rumbling and tumbling into the ring and chokeslamming people but this new Big Show was a different beast altogether.
Big Show, whose real name is Paul Wight, didn't get his name by mistake or someone started calling him the name ironically. He was a 7 feet tall and over 500 pounds heavy, "Massive Show" would've been an apt name for the professional wrestler, but it doesn't provide the same ring Big Show does. Anyways, our preference for his name aside, he was still a massive mass of human bone, muscle, and fat. As, much as we loved seeing him break top ropes and rings, the weight was neither natural nor healthy, and he needed to do something about it.
Source: New AU
Big Show said he was okay with his weight until recently when the realization hit; he was reaching the age of Andre The Giant, the time he died. But according to Show himself, the biggest reason for him wanting to change the way he looked was because of another WWE superstar, John Cena.
In a new documentary, Big Show spoke about the talk between him and John after which he went and found trainer Dodd Romero and started on the transformation path, at the age of 47. The wrestler isn't seen on the WWE stage since November 2018, 20 years of slamming and pounding are going to take a toll on a person's body, and Big Show was no exception. While he was taking care of his injuries and training, WWE documentary crew found Show and started Rebuilding Big Show, filming his return from injury and to peak shape.
In the documentary, Big Show said he was okay with his weight because at 500 pounds he was not asked to do a whole lot more and Show also said he "hid behind" his size. But it was an encounter with John Cena which changed his outlook and started on him on a path of healthy living.
Show said, "John and I were joking back and forth, and we were talking about something, and I was making a joke about, 'Oh yeah, I'm going to go out and get me some abs and be a bodybuilder'"
Watch: Big Show talks about his motivation for getting in shape
"I said, 'Who would want to see a giant with abs?'" he continued. "John just looked at me deadpan and goes, 'Yeah. A giant with abs - who would want to see that?' And he walked off."
John was not disrespecting Big Show, and he was a huge admirer of John's work so when he said something like that, it sure made Show think about some things he was doing and not doing with his life. He took the words by John as a challenge, and two years later, he was a huge man but also a fit man.
"This is coming from a guy who I have the utmost respect for, for his work ethic, his commitment to our industry," Show said. "His commitment to setting the bar, as far as he's on time, everything's 100 percent, the way he works his body, the way he takes care of himself, the way he lives by example and the way he gives back."
Show talked about how those inspired him coming from a man who he carried the utmost respect to. Show said, "So, this is someone that I respect, and the way John hit me with that comment, for once in forty-something years, lit a fire under my big fat a**, a huge fire, and I went and found Dodd Romero."
Watch: Big Show works out in the gym
Big Show took the word to his heart and made sure they fuel his work and his commitment moving forward. He proved, he wasn't just a big chunk of mass to laugh at when he gets on the top rope. Big Show is a committed person, not the body weight used to describe him, he is a determined human, and he should be an inspiration to all large men, to aspire for greatness and not hide behind their body weights.
There is no set WWE return date for Big Show, who is enjoying his rehabilitation and hours of work in the gym. John Cena, on the other hand, is enjoying a lovely time with his new girlfriend, Say Shariatzadeh. John will appear next in the ninth installment of the Fast & Furious franchise.
-->