Bill Burr Daughter Lora Burr - Everything You Need To Know!
Published Tue Nov 05 2019 By Sea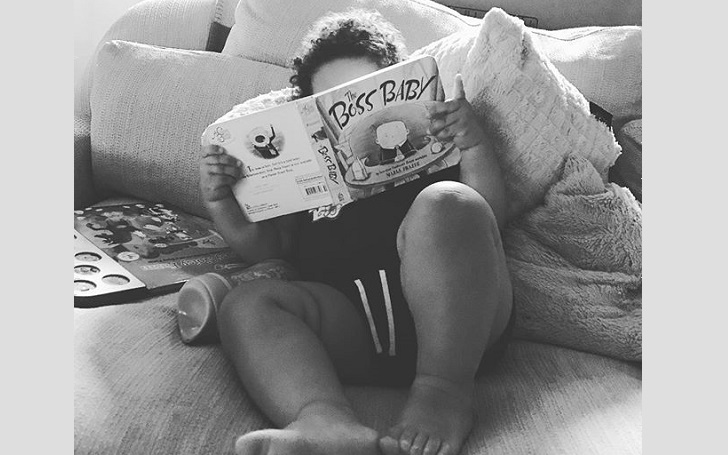 Bill Burr is admittedly a big name in the stand-up comedy world. His story of getting married and having a kid also goes against everything he wanted to avoid in life.
Nia Renee Hill is the current wife of the stand-up comedian. The two were heavily criticized for their marriage because, well, they are of opposite races (even though it's been years that it is supposed to be accepted).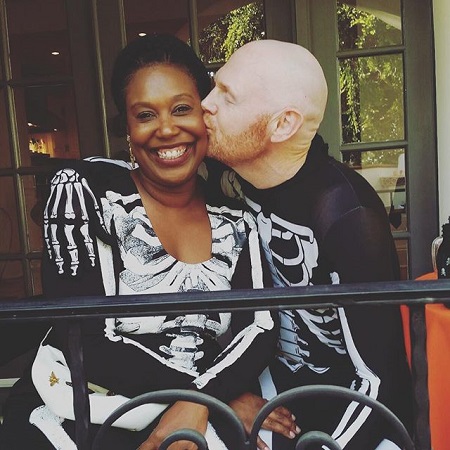 No matter what you say, they were always in love.
Source: Nia Renée Hill, Instagram
They are living a happy life, nonetheless, and they have a kid together. Lola Burr was born on January 20, 2017, to Bill Burr and Nia Renee Hill, and she is already a child celebrity.
Bill Is Not Ready to Reveal Her Face and Will Stay in Her Life Till She's 30
The 51-year-old is a proud father, and he does talk about Lola with such a huge smile on his face every time. But he won't be ready to show her face to the world just yet. Neither will Nia. On the other side, Nia has flaunted her on Instagram, never revealing her face either.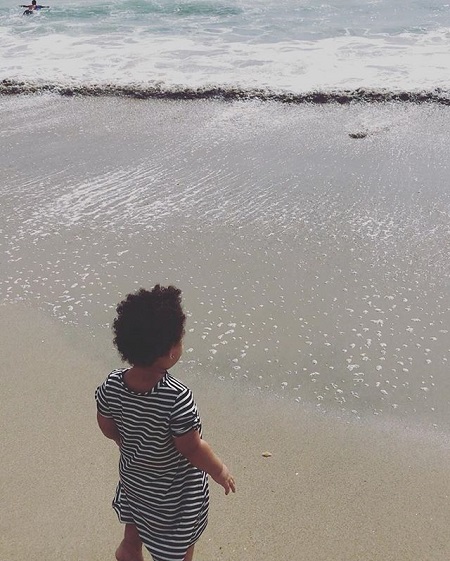 The parents are just protective and love her to the moon and back.
Source: Nia Renée Hill, Instagram
It's clear the parents are extremely protective of their sweet daughter, since their relationship was already under scrutiny. Bill openly jokes about being a late-in-life dad in his podcasts. "I've gotta be there for at 30 years to make sure she doesn't marry a jerk. But then I can just kick off and that will be it!"
After the birth of Lola, he felt like parents were exaggerating about getting a baby as they used to often stress about parenting being difficult. He's already experienced the 'no sleep' thing when doing shows and all, and he just is much, much happier than what people make out parenting to be.
He Changed The Last-Minute Joke for 'Paper Tiger' Because of Lola
Bill's Netflix special 'Paper Tiger' released on Netflix on September 10, 2019, and like all his closers, this was as good as can be. But it was not something he personally planned for until the end of the taping. You can see him holding her at the end credits of the special.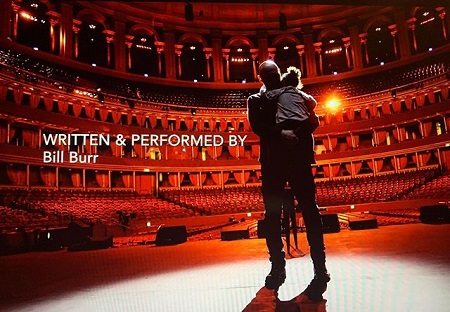 Lola is everything to him.
Source: Netflix
The closer was supposed to be a joke about his daughter being born and all the crazy feelings he had at being a father, but he pulled it out at the last minute on account of the realization that he wouldn't want his daughter seeing that when growing up.
"I'll be honest with you: I had a different closer for this hour almost right until the night we taped. I called an audible because the joke was about my daughter being born and me feeling some crazy feelings, and I just thought it would hurt her feelings if she ever saw it," he told The Wrap. "It was more my issue, but I was just worried she wouldn't process it that way. And I would never want to hurt her, so I was just like, 'I don't need to do that.'"
Burr Was Against Marriage and Being a Father Before Meeting Nia
The guy's made a lot of references to marriage in his stand-up comedies in the past. Of course, he still talks about the current married situation in various jokes (he perfectly slammed modern marriages that involve 'anger management'). Still, he had a completely different view on marriage before meeting Nia.
Listen: When a Guy Asked His Girlfriend's Father for Her Hand in Marriage (Listen to Lola's Voice on the Background)
The jokes used to be about how he's afraid if he ever gets married, he'd be "that stereotypical married guy." The concept of marriage has been ever-changing in the last two decades, and he didn't particularly think highly of all the things a husband has to go through and all the trouble that comes when the divorce inevitably arrives these days. He did sketches about questioning why people are still getting married when they know they have to go through something strenuous during and after the marriage.
Watch: Bill Burr Talks about Marriage
Everything just went against his preachings when he started dating Nia Renee, and they soon got married in 2013. It comes as a big leap for someone who was so anti-marriage all his life, but being a father to such a wonderful daughter, as Nia, describes it has changed the way he looks at his own marriage.
Stay connected to GlamourFame for more Entertainment content of your favorite celebrities.
-->