Bill Hader and Rachel Bilson Makes their Relationship official at the Golden Globes Red Carpet
Published Mon Jan 06 2020 By rhyss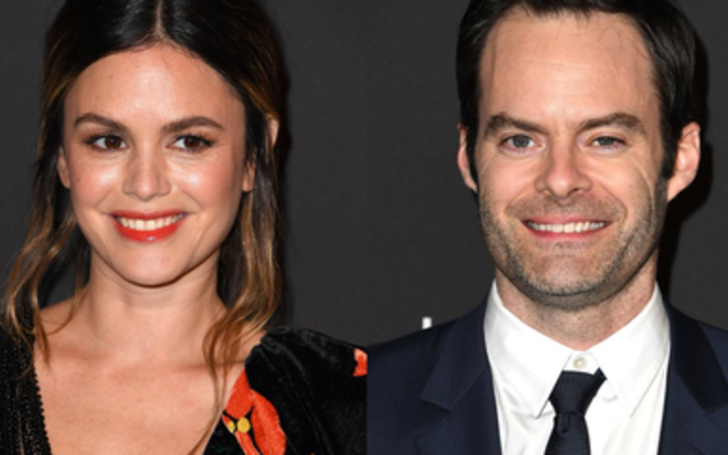 The award season is on and relationships are getting official!
Our very own Bill Hader is in a relationship ladies and gentlemen. While attending this year's Golden Globes Awards, he was joined by his better half.
So the rumors were true after all! Bill and Rachel Bilson are officially off the market guys as they debuted as couples in the ceremony.
The couple looked extra gorgeous on the red carpet as they wore matching black outfits. Bill and Rachel wrapped arms around one another which seemingly put the last nail in the coffin.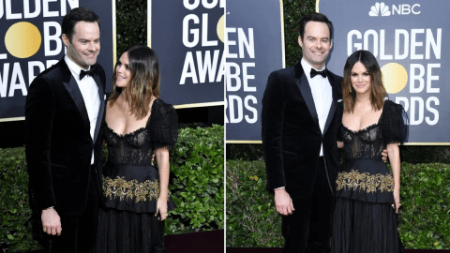 Bill and Rachel debuted their relationship at this year's Golden Globe.
Source: Metro
This meeting comes right after paparazzi spotted Bill and Rachel in an outing back in December. During their outing, Hader looked relaxed wearing gray jeans, black sweatshirt, and blue jean jacket along with a black hoodie, while both of them holds coffee in their hand.
Bill was nominated for his work in Barry.
Also, Read: 'Barry' Season 2 Trailer Sees Bill Hader Trying Keep Murders and Theater Separate
Ever since then, there were a lot of rumor regarding the duo's relationship and now that the duo has walked the famous red-carpet, it is quite clear they are an item.
Rachel and Bill's first meeting came way back in 2013 when both of them starred in the movie, The To Do List, which ironically, Bill's ex-wife, Maggie Carey directed.
The SNL alum and Maggie was married from 2006 to 2018 and shares three kids, Hayley, Harper, and Hannah. On the other hand, Rachel divorced her husband, Hayden Christensen in 2017. They share one kid, Briar Rose Christensen.
We sincerely hope Bill and Rachel turns out to be 'made for each other' and not the other way round.
For more, make sure to follow GlamourFame!!!
-->