Is Billie Eilish' brother Finneas O'Connell dating? Who is his girlfriend?
Published Sun Nov 17 2019 By Sea
Billie Eilish is now no stranger. She's taking the music world by storm after her debut album hit. 'When We All Fall Asleep, Where Do We Go?' reached No. 1 on the Billboard 200 for April. She is currently on a worldwide tour, which will leave the US in July 2020.
Meanwhile, her brother, Finneas O'Connell, has already had a career in the film and the music industry. Starring in movies like 'Inside Out', he is the writer and composer for all of Billie's songs from her first album. He's also the soundtrack writer for many notable shows like 'Glee' (also acted in it), 'Everything, Everything', 'The Masked Singer' and even 'Saturday Night Live'.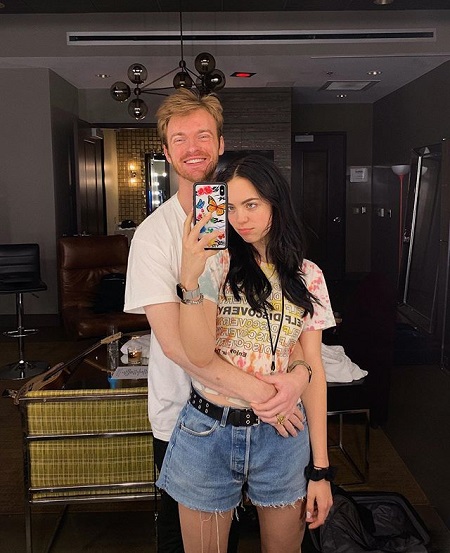 "That ain't Billie!"
Source: Claudia Sulewski, Instagram
Apart from a career under the spotlight, his personal life has also been heavily talked about because of a weird thing everyone is noticing. He is dating a YouTube star, Claudia Sulewski, and they don't care how she looks like. One look at their Instagram accounts will, kind of, creep you out.
People Are Freaking Out about Billie-Claudia Resemblance; They Can't Tell Who Is Who
One search for Finneas O'Connell's girlfriend will take you to articles all saying how fans are creeped out by how much she resembles her sister. A little true, they have the same eyes and lips, dress almost similarly at times, and if it weren't for Billie's hair color variations, it'd be hard to tell.
Very Close Relationship Between the Two
In every photo the duo puts up of them on the internet, the comments section never exclude something mentioning the look-alike nature of the two girls. When on separate pictures, fans find it hard to tell who is who. The girls have appeared on the same picture as well; they have a tight relationship.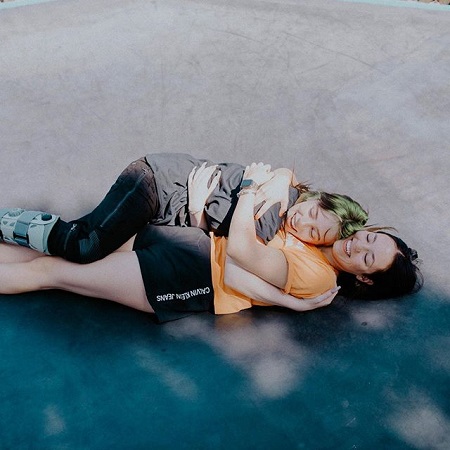 Can you really not tell them apart?
Source: Claudia Sulewski, Instagram
It might be weird to say it, but they're practically sisters already.
Finneas Made a Song for Her the First Time They Met
As far as romance goes, Finneas goes above and beyond for Claudia. In addition to claiming they 'f***ed in the car', he also revealed that he wrote a song for her the very first day they met.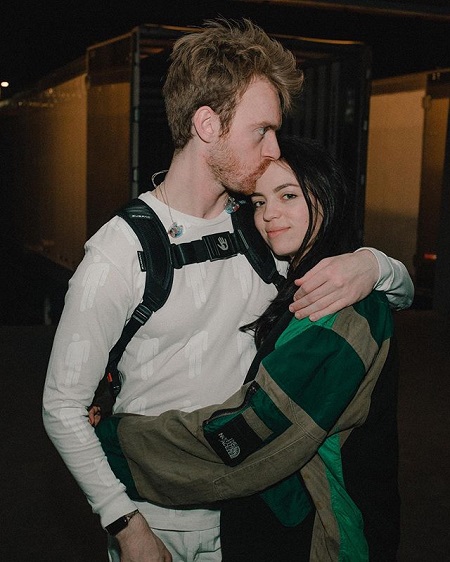 They're BFFs first.
Source: FINNEAS, Instagram
The song was titled 'Claudia', stating, "I wrote the song 'Claudia' about Claudia the day that I met Claudia, and I sent it to her the night that I met Claudia."
Claudia Has Two YouTube Channels; She Just Said Goodbye to One
The 23-year-old's presence in social media is huge, with 1.4 million followers on Instagram and 2 million subscribers on her YouTube channel, 'Claudia Sulewski'. She posts all kinds of videos she does with Finneas almost always present.
She also has another YouTube channel, 'Claudia's Old Vlogs', with a modest 732k subscribers. But the views are probably not going to increase by much on that channel though. She recently posted a Goodbye to this channel' video explaining how it was a norm for YouTubers to have two channels to separate their professional and personal sides of life.
For her efforts and fame on YouTube, she became the official YouTube host for Teen Vogue and represented at premieres and award shows several times. She also revealed in one video that she moved to LA (at 18) in order to figure out what she would do next and not just stay tucked into YouTube forever. So yeah, she has other aspirations.
The Other Aspirations Include Acting, while Already Launching a Fashion Line
The YouTuber has collaborated with Nordstrom BP for creating a collection of clothing and accessories. As for her style, "It's a little bit of everything. We've got shoes and clothes and jewelry and hair scrunchies and pajamas. I really feel like there's something for everyone, which is exciting..."
In the interview with Business Insider in 2007, she also expressed her desire to be an actress as well. "The Acting bug just hit me," she said after her stint with Teen Vogue.
She did feature in a video series, the AwesomenessTV series 'The Commute' and a teen murder thriller 't@gged'. That's a bridge from YouTube to traditional TV.
Stay tuned and connected to GlamourFame for more Entertainment content of your favorite celebrities.
-->