Billie Eilish Is Not Looking For Love Right Now and Says She Used to Hate Being Famous
Published Tue Nov 26 2019 By Sea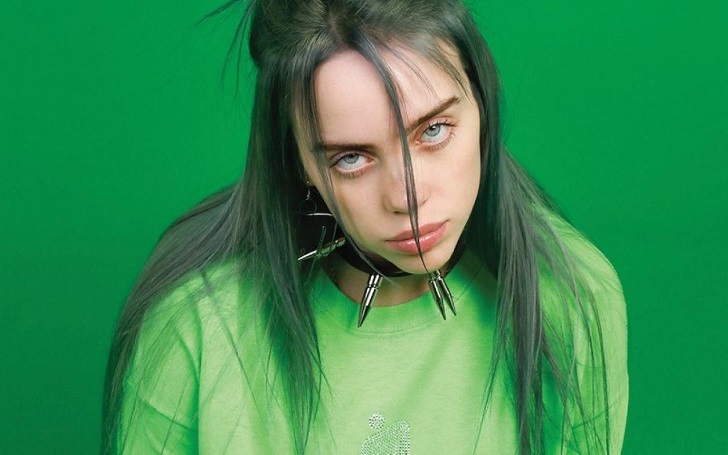 In the interview about why she used to hate being famous, Billie Eilish says she does not have eyes on anyone right now.
Billie Eilish is turning 18 next month, and we may see a lot of changes in her life as she described in multiple interviews. But the existence of a romantic partner is not one of them. During her interview (third year in a row) with Vanity Fair, she briefly got more personal.
The 17-year-old told Vanity Fair she is 100% confident of herself now as she reflected on her insecurity the last time she was interviewed in 2018. She hated everything about fame until last year. She's only now being able to embrace everything that comes with fame and learn to actually enjoy it.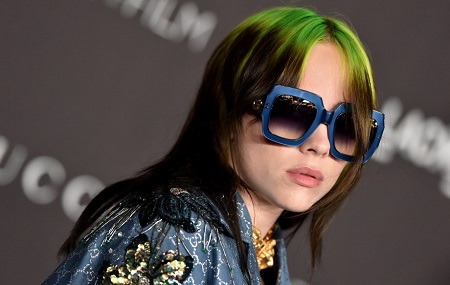 "I am for sure a billion times more confident," Eilish.
Source: Axelle/Bauer-Griffin
"I like being famous, but I used to hate it. I hated doing press, and I hated being recognized, and I hated kind of everything that had to do with it," Eilish emphasized. "There's a lot in fame that's f***ing gross and horrible and just miserable. But I'm very grateful for it, and it's really rare, and I'm very lucky, so I'm done with complaining about it."
The AMA Best New Artist winner continued on about how she thought last year was the pinnacle of her success, the money, the fans and, in general, her fame. But 2019 was an even more hyped up year for, from all corners of fame, even the controversial ones.
Watch: Billie Eilish Gives a Cracking Performance at the 2019 AMAs
Fans can get overboard when they meet her, while people were criticizing her for wearing a tank top, "ONCE". She has clarified her oversized-clothing style will drastically change once she turns 18.
As the 'Ocean Eyes' singer continued to talk about the perks of being a huge celebrity now, with millions of fans around the world, she also touched on the topic of romantic relationships. Considering the horrible date, which was a complete disaster, when she was 13, it was kind of natural that she would say she has no interest in dating right now.
"I don't have a boyfriend," she confessed. "For the first time in my life, I don't feel the need to be with anyone. For the first time in my life, I don't have my eyes on anyone.
Watch: Billie Eilish's Three Interview with 'Vanity Fair' Comparison
After releasing her new single, 'everything i wanted' (she never capitalized her song names), she also stressed on how she doesn't have the stamina to be dating. She's "totally fine with that", but is open to the idea. Although her fame poised to be even more massive might leave much less space for a romantic relationship for a good long while.
Stay tuned and connected to GlamourFame for more Entertainment updates.
-->