Billionaire, Bill Gates is in Love Again. Find Out Who is Bill Dating After Divorce From Melinda Gates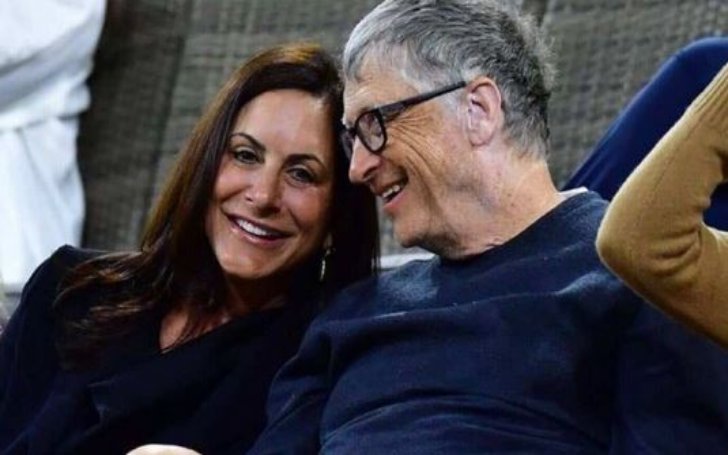 The name Bill Gates is not strange to everyone. He is an American author, business magnate, and investor who is co-founder of the multinational techno company Microsoft. During his career at Microsoft, he holds several designations, including CEO and chief software architect.
Not only that, Bill is equally involved in philanthropic work, which primarily focuses on global health, climate change, and education. From 1995 to 2017, he held the title of richest human in the world every year from 2010 to 2013. Gates wrote four books that the readers highly enjoyed. Now, let's know more about his personal life and find out who the CEO of Microsoft is dating.
Billionaire Bill Gates is in Love Again.
The former CEO of Microsoft is bounded with romance news. He usually creates massive media buzz through his incredible career, this time with a love affair. Bill is now romantically involved with Paula Hurd, the widow of Mark Hurd. They are seeing each other for more than a year and share a great connection.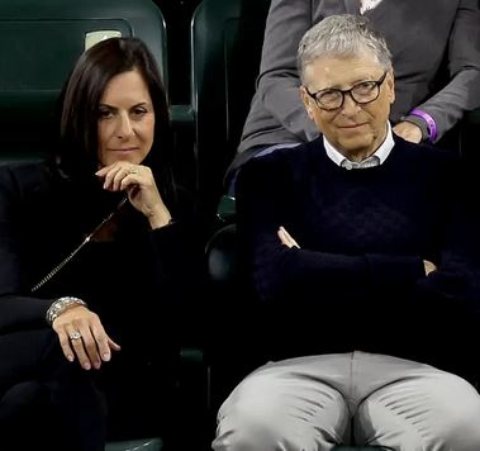 However, they haven't yet publicly announced their romance but seem a little cozy with one another. Recently they were spotted together enjoying Australian Open. The alleged duo watched the game sitting side-by-side and having a great time together. They sparked the romance rumor in Melbourne after spotting together exploring the beautiful city.
This is not the first time they were seen together, and on several occasions, they were photographed together. With a mutual interest in tennis, they have developed a sweet romance. It is still unclear whether they are in love or not. Maybe in the future, they will appear as a lover if everything goes as planned.
Who is Paula Hurd?
Paula Hurd came to fame as the widow of the American technology executive Mark Hurd, who served as Co-CEO of Oracle Corporation. Apart from her husband's name and fame, she is an event planner and philanthropist who works for event space Club27.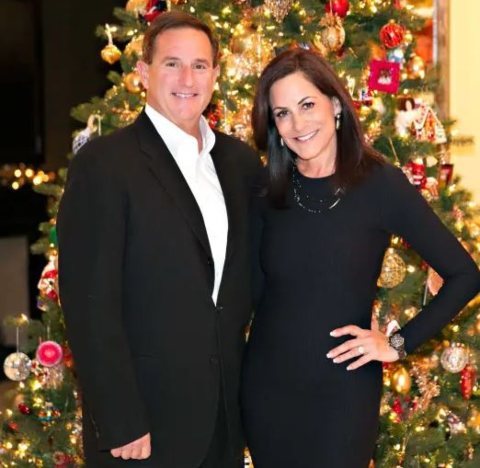 Paula manages Hurd family Investments and is part of the Board of Regents. Prior to that, she spent almost two decades as a tech executive at NCR Global. In 1984, the celebrity wife earned her degree in Marketing from The University of Texas in Austin.
Hurd was the second wife of Mark, who was previously married to Elizabeth A. Butler. She remained with him until Mark died in October 2019 due to cancer. They have two kids from their relationship Kelly and Kathryn Hurd.
Bill Gates Divorced His Ex-Wife, Melinda French, After Twenty-Seven Years of Marriage
One of the most highlighted news in 2019 was Bill Gates and his ex-wife, Melinda French divorce, recalling their old days, the former Multimedia Product developer and Former CEO met one another for the first time in 1987 at a trade fair in New York. Soon, Melinda applied for a job at Microsoft and developed a good friendship with Bill. Melinda's companionship with Gates grew, and they began a sweet romance.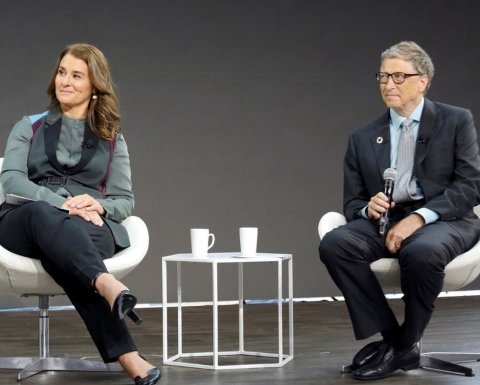 In 1994 after dating for more than six years, they accepted one another as lifelong partners. Their beautiful wedding ceremony was held in Lanai, Hawaii, with limited guests only. During their marriage, French even let Gates spend fixed time with his ex-girlfriend, Ann Winbland, an American businesswoman. Despite so much love and faith, they decided to walk separate paths on May 2021. Their divorce was later finalized on August 2021 and made a huge buzz.
Although they ended their twenty-seven-years of marital life, the former duo still shares three kids. Their children are Jennifer, Phoebe, and Rory Gates. Like every parent, former Mr. and Mrs. Gates take good care of their children in every possible manner. Also, Gates and his ex-wife, Melinda, are mutually running their largest charitable foundation, Bill & Melina Gates Foundation, which was established in 2000.
The Net Worth of Bill Gates is in Billion
The mighty investor and founder Bill Gates is one of the wealthiest people in the world. With his talents and hard work, he has captured massive wealth. As of 2023, Microsoft's CEO holds a net worth of $113 Billion. In the last decade, he is constantly counted as one of the five wealthiest humans on the planet.
In 1987 he became a billionaire when he was thirty-one years old and is still making more money. Gates has sold most of the shares from Microsoft and owns 1.3% of the company. Microsoft is now worth over $548.59 Billion, with revenue of $204.09 Billion in the last year.
Over the years, Gates has donated over $75 Billion only to charities. The former CEO also intends to give 99.96% wealth to charity after his death and plans to leave $10 Million each to his three kids.
Also See: Billionaire Bill Gates' Daughter Jennifer Gates Tied the Knot with Egyptian Equestrian Nayel Nassar
Multi-Million Worth Properties and Homes
Gates family owns several luxurious homes in the United States and other parts of the world. In 1988, he bought the lake-front property in Seattle for $2 Million and named it Xanadu 2.0. Over the years, he spent $63 Million to reconstruct the property and one of the most incredible private residences in the world.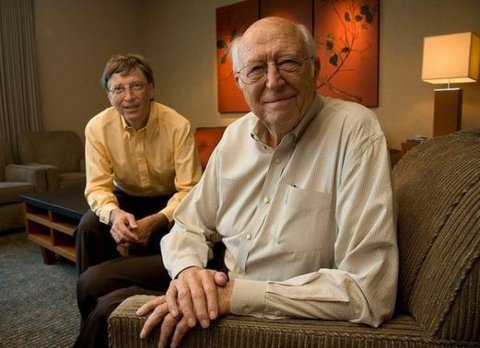 The annual taxes of the property is $1.063 Million, now valued at $150 Million. In 2014, he bought an $18 Million ranch in Rancho Sante Fe, California. The family later purchased another California property for $43 Million near his Rancho property.
Not only that, Bill has invested his money in several prominent hotels. Some of his hotels include the Charles Hotel, Four Seasons, and Ritz Carlton. The Gates family is living a lavish lifestyle for sure.
Recommended: Is Phoebe Adele Gates Rich? What is her Net Worth?
Stay Connected To Glamour Fame
For More Contents
-->