What Is Melinda Gates' Net Worth in 2021? Find All The Details Here
Published Sun May 09 2021 By Frances
Grab All The Information About Melinda Gates' Wealth Here.
With the recent news regarding the divorce between Bill Gates and his wife Melinda Gates, they have become the subject of almost all people's conversations. However, in this article, we will give you some information regarding Melinda Gates' total fortune that she owns.
Melinda, the former wife of Microsoft owner Bill Gates, was born on August 15, 1964, in Dallas, Texas. She was raised by her parents Raymond Joseph French Junior and Elaine Agnes Amerland, along with her older sister and two young brothers.
When her father took Melinda to introduce her to Apple II at the age of 14, she acknowledged her interest in computer games and basic programming languages. As her interest became stronger and stronger, she joined Microsoft as a marketing manager after her graduation, which led her to become one of today's world's richest women.
Melinda Gates is a Billionaire
Being the ex-wife of the Microsoft creator Bill Gates, it is not new to know that Melinda Gates is also one of the prosperous women in the world. Someone might say that she inherited the fortune due to her beau, but in fact, she built the image of the wealthiest woman on her capabilities.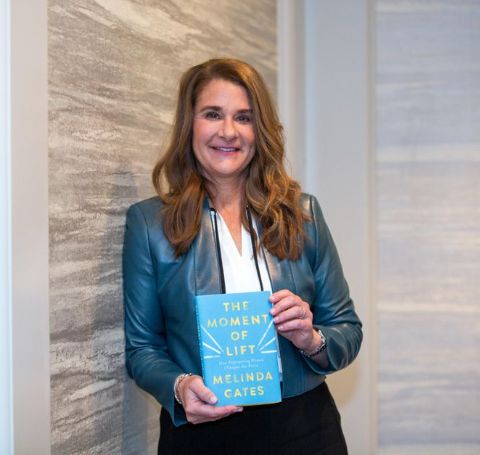 Melinda is an author.
Photo source: CNET
Talking about Melinda Gates' net worth as of 2021, it is estimated to be $65.25 billion, as per Town & Country. A major portion of her income is generated through her profession as an entrepreneur.
Click to know: Bart Millard's Family: Get the Complete Details Here
Besides being an entrepreneur, Melinda Gates is also a writer, philanthropist, and businessperson. She began her journey as a writer by publishing her very own book titled "The Moment of Lift: How Empowering Women Changes The World" in 2019. Former President Barack Obama also promoted it in a comedy sketch.
Melinda and Bill Gates' Divorce Settlement
Melinda Gates and Bill Gates decided to part ways in a mutual understanding and announced through their personal Twitter accounts on May 4, 2021, after being with each other for 27 years. In their almost three-decade-long marriage, they gave birth to three kids Rory John Gates, Phoebe Adele Gates, Jennifer Katharine Gates.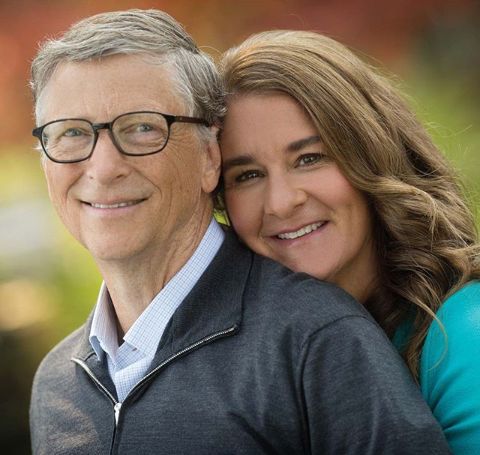 Melinda Gates with her beau Bill Gates.
Photo Source: Starsgab
On May 3, 2021, nearly $2.1 billion of Bill's investment vehicle "Cascade Investment" securities were transferred to Melina Gates before announcing divorce. In addition to this, Melinda was also given $2.94 million shares of AutoNation and $14.1 million shares of Canadian National Railways Cooperation, which totals up to $309 million and $1.5 billion, respectively.
Know More About: Jake Paul Gets Beat Up After Taking Floyd Mayweather's Hat
Likewise, Melinda also became one of Mexico-based Coca-Cola Femsa as Bill transferred $25.8 million shares worth $120 million. Moreover, Melinda has also inherited $155.4 million shares of Mexican Broadcaster Group Televisa SA worth $386 million as per Forbes.
For more information and news on your favorite celebrities, stay connected to Glamourfame.
-->