Another Brilliant Star, Billy Porter, to Join the Excellent Cast of Sony's Live-Action Cinderella Movie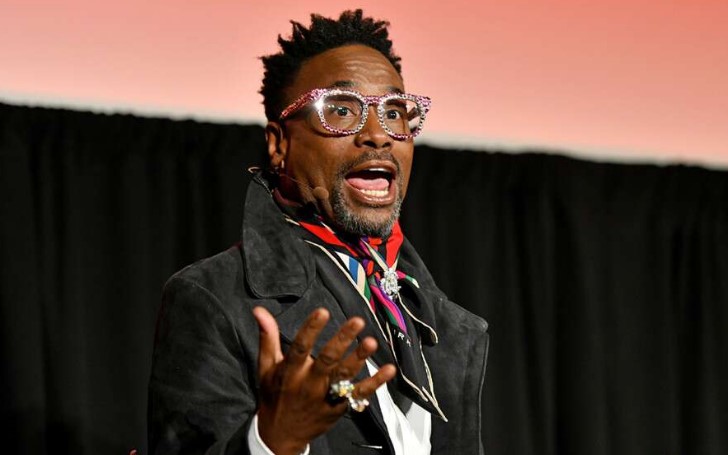 Billy Porter, 50, will be joining the excellent cast of Sony's live-action Cinderella movie.
The Pose actor, Billy Porter, confirmed he will be joining the excellent cast of Sony's live-action Cinderella movie. Billy, 50, during a panel at the 20th New Yorker Festival, announced the good news to all the fans.
The 50-year-old actor will play the character of 'Fairy Godmother' in the movie. Previously, one of the top media outlets, People, confirmed Camila Cabello would play the titular princess in the re-imagined classic fairy tale.
Watch: Billy Porter Set to Play Fairy Godmother In "Cinderella" Remake
The movie, which is based on the idea of James Corden, is supposed to recruit another important character as well. According to the sources, Idina Menzel, who voiced Queen Elsa in the movie Frozen, was in talks to join the cast too.
Also See: Why Does Camila Cabello Feel Insecure About Her Upcoming Album?
The makers of the movie are yet to release the detailed plot of the classic story; however, the story is going to be a modern rendition of the classic fairytale in which orphaned girl becomes a princess.
Meanwhile, Billy, who won the Tony Award for the role of Lola in Kinky Boots, became the first openly gay black man to be nominated for 2019 Emmy awards.
Watch: Camila Cabello Revealed As Cinderella In New Disney Reimagined
Besides his role in the upcoming fairytale movie, the actor/singer said he has another film, 'Like a Boss,' coming. Billy Porter said, "There's a play that I directed that just debuted in Boston that's coming to New York. I'm a gypsy — the only thing I know how to do is work. I'm ready. I'm ready for all of it."
Well, it seems like everything is lined up correctly for the actor. We from the Glamourfame.com would like to extend our best wishes to the actor for his upcoming ventures.
For more information on TVs and Movies, don't forget to signup for our newsletter.
-->