Why Does Camila Cabello Feel Insecure About Her Upcoming Album?
Published Mon Jun 24 2019 By Chester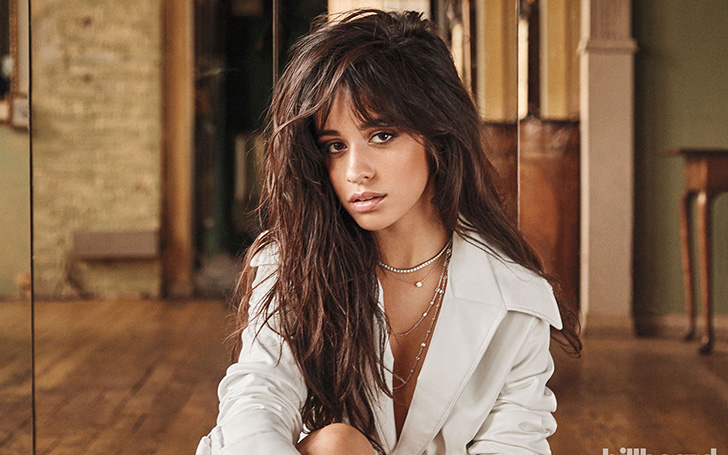 Pop star Camila Cabello shares about her insecurities for the upcoming new album.
Camila Cabello just dropped her steamy new hit single "Señorita" featuring Shawn Mendes and it has already set a record with staggering 64 million views within three days from its release.
But within days of its release, the Havana hitmaker seemed emotional hinting us that there is much more personal related stuff coming on the way.
Camila hints about the new album.
SOURCE: Amazon
Yes, new songs are on the way as she is setting up to drop a new album following up her 2018 hit Camila.
Taylor Swift Is Accused Of 'Using LGBTQ People As Props' In New Music Video >>>
Cabello writes, 'Wow, "I'm so fucking emotional right now, Listening back to the songs I've written for this album so far and I just burst into sobs."
Well seems like the star has given her best shot for the album, resembling all her past events and emotions as she explains that listening to her own tracks made her reminisce life over the past year.
'Never Be the Same' hitmaker shared,
"I just feel like... at the very least, I hear my fucking soul in these songs. I can see the memories in them. It's extremely painful, beautiful, cathartic, and just a shit show of emotions, but it's the reason I love this. Because all of the messes I've made in my mind are tangible. I can reach out and I'm there."
The 22-year-old singer takes it to Twitter on Saturday (June 22) and shares how the new project helped her confess the things that were buried under the chest for so long which she formally felt so insecure.
June 22, 2019
Well, our best wishes are with Camilo for her new project and congratulation for her recent hit song 'Señorita'.
Christina Aguilera Felt "All Types Of Emotional" As She Marked The 20th Anniversary Of 'Genie In A Bottle' >>>
Stay tuned and connected to find the news and updates on your favorite stars.
-->