Biz Markie's Net Worth in 2021: Learn All the Details Here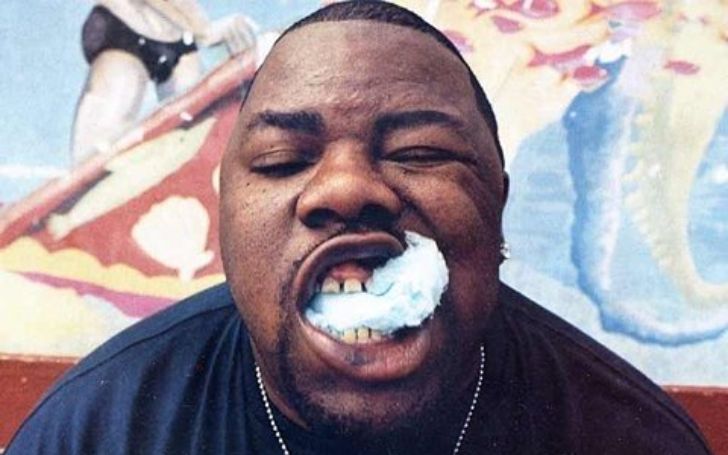 Biz Markie's Net Worth Exposed: Find All the Details Here!
The rap legend, Biz Markie, had been lying low for a while until recently. On 1 July, Markie woke up to reports declaring him dead and strings of eulogies posted by heartbroken fans. While Markie's consternation at the death hoax can only be imagined, he has come forward with the truth. Biz reveals he is under hospice care.
Born Marcel Theo Hall on April 8, 1964, in New York City, the rapper adopted the alias name at the age of 14 when he started as the beatbox backup for Roxane Shante. It wasn't an easy journey for young Markie; he initially performed in nightclubs and later in colleges in Washinton. D.C. Markie is often dubbed the Human Beat Boxer.
How Much is Markie Valued at Present?
Following the death hoax on the rapper, Markie's career and personal life have become a hot topic. His net worth and accomplishments, in particular, are garnering more attention. His net worth in 2021 is estimated to be $3 million, as per The Sun. Apart from being an acclaimed rapper, Markie is also an actor, record producer, DJ, writer, and comedian.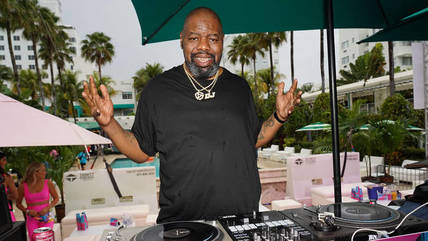 Biz Markie's Just a Friend and Pickin Boogers are timeless hits.
Photo Source: Capital Xtra
However, Biz Markie's successful career in music has sidelined his other endeavors. His singles, Just a Friend and Pickin Booger, are considered timeless hits. The 57-year-old rapper's resume in acting is lacking, but he has appeared in some best hits nonetheless.
Check Out: What is Cole Beasley's Net Worth in 2021? Learn All the Details Here
Men in Black II, Fast Lane, and Kung Faux are some of the projects in which Biz has exhibited his acting talents. He has certainly earned a lot more than his current figure; experts opine Markie's posh lifestyle and minimal exposure in recent years may have depleted his fortune.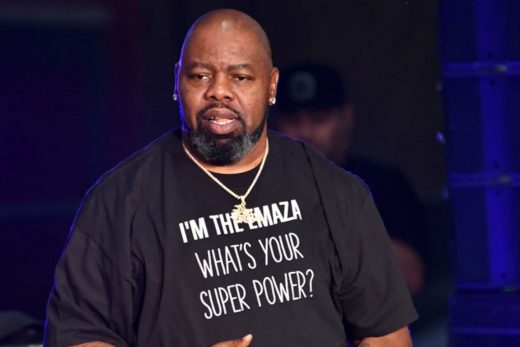 Markie states that he is worth more than what the internet claims. Photo source: Latest Celeb Articles
The Harlem-born rapper is amongst some very few stars who've been irked by the media's estimation and candidly expressed their peeve. In an interview with Washington Post, he was told, "The internet says you're worth $3 million, to which Biz said, 'Nah, that's the internet, I'm worth more than that."
Biz Markie is Under Medical Care!
Biz Markie's deteriorating health since last year had made the death hoax probable. In 2020, the rapper began a new endeavor; he had started hosting a radio show on SiriusXM. After a few months, it was reported that Markie had been hospitalized due to some complications from Type 2 diabetes.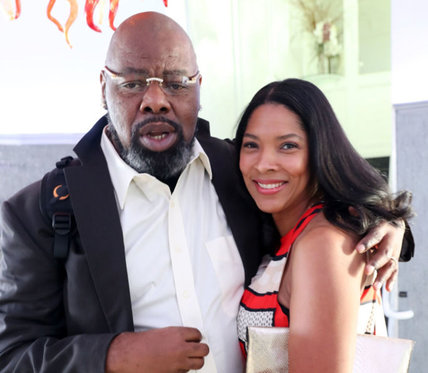 Markie's wife, Davis, asks fans for prayers and thoughts for the rapper.
Photo Source: The Sun
In December 2020, Biz suffered an almost fatal stroke. He was put in a rehabilitation center with significant brain damage. After rumors of his death went haywire, Markie's rep refutes the claim. He further added, "He is still in medical care and is surrounded by professionals who are working hard to provide the best healthcare possible."
Don't Miss: What is Billy Fuccillo's Net Worth? Find All the Details Here
As per sources, the post declaring Markie dead had more than 53,000 likes. Biz's otherwise quiet wife, Tara Davis, had to come forward to debunk the news. Davis said she was touched by fans' outpouring of love. "At this time, we ask for your continued thoughts and prayers during this difficult time," said Davis.
For more information and news on your favorite stars, stay connected to Glamour Fame.
-->