Blac Chyna Trashes KUWTK: It's 'Stale And Contrived'
Published Mon Jun 17 2019 By Andrew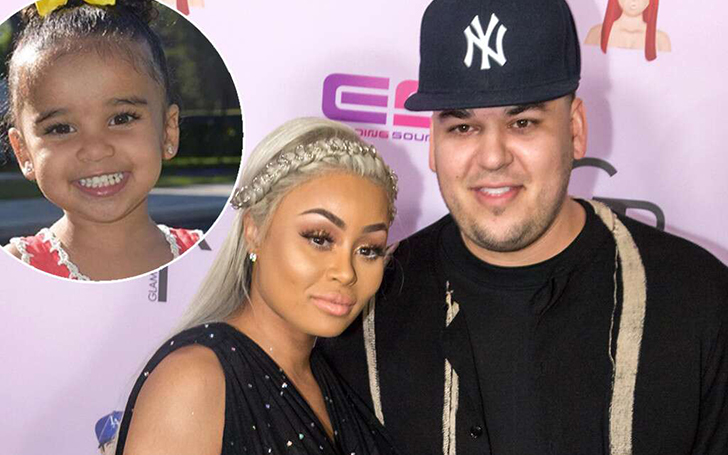 'KUWTK is stale and contrived', claims Blac Chyna.
This week saw a lot of controversial subjects in the glamour industry but the major talk of the town are Rob Kardashian and Blac Chyna, who are currently very upset with each other.
As per the recent reports, Chyna took it upon herself to send Rob a particular set of release form for their daughter, Dream to be able to make an appearance on her show, The 'Real Blac Chyna'. To add up, Rob responded by putting forth a letter from his attorney basically maintaining that the denial of the request was a no-brainer.
Blac Chyna and Rob Kardashian have a feud going on.
Source: The Hollywood Gossip
Given all the turn of events, Chyna seems to be furious at Rob, especially since she came through with the claim that the Kardashians want Dream to appear on their reality TV show. Also, Chyna let the world in on the information that Rob didn't get her approval for E! to film Dream despite sharing 50/50 custody of the daughter.
The reality star took to her Instagram on Saturday to post a statement that bashed the Kardashians and their reality show Keeping Up With the Kardashians.
She went on to claim that this is all a publicity stunt to raise the ratings of the "stale and contrived" show. She also emphasized on the fact that an entire scene of the show showcased Dream's birthday party without her approval.
Keeping Up With The Kardashians: Kim Kardashian Accused Of Murder In This New Clip! >>>>
Well, stick with us as the response of the Kardashians and their Lawers unravels to its full length.
-->