Blink-182 Bassist and Vocalist Mark Hoppus Says He Now is Cancer Free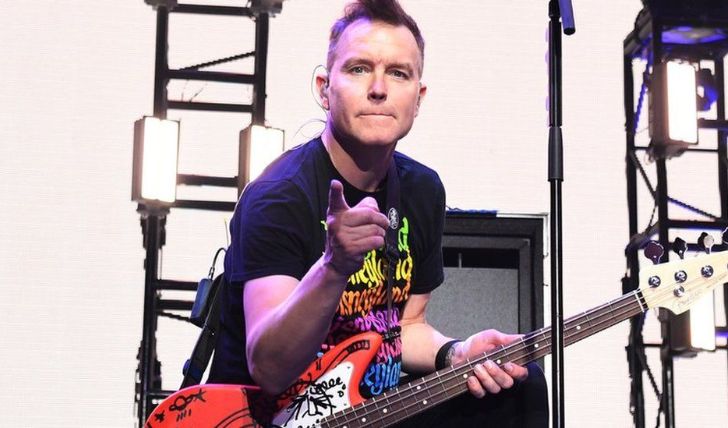 Blink-182's Singer Mark Hoppus is Cancer-Free: Hoppus Says He Feels Blessed!
Mark Hoppus, a Singer, songwriter, and record producer has some happy news to share with fans: The Blink-182 frontman recently announced he is cancer-free. "Just saw my oncologist and I'm cancer-free," the singer further adds, "Thank you universe and friends, family, and everyone who sent support, kindness and love."
The 49-year-old punk-pop singer further reveals that he'd still have to get scanned every six months and that it'll take him until the year's end to recover completely. Describing his ultimate triumph over the disease, Hoppus wrote, "Today is an amazing day and I feel so blessed."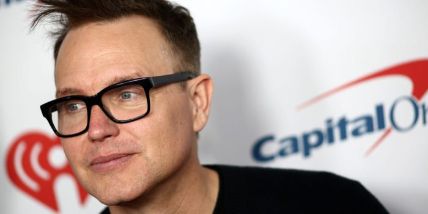 Hoppus was diagnosed with cancer earlier this year.
Photo Source: Insider
The musician has been documenting his battle with cancer in late June this year: Hoppus was diagnosed with large b-cell lymphoma (DLBCL), a type of cancer that takes over the white blood cells and formed tumors all over that body. Mark had gotten his fifth chemotherapy in August. Earlier this month, he shared his hair was growing back white.
Don't Miss: Jennifer Aniston is Ready for Love Again.
"I feel like this is still the cancery peach fuzz hair and maybe my normal hair will start growing again? It's so strange to have hair growing back more on my head while my leg hair continues to fall out further and further down, now at the bottom of my shins," Hoppus captioned, sharing a post of his head.
Hoppus says he'll still have to get scanned every sixth month.
Source: CBSN
Commenting on his victory post were thousands of fans and his colleagues. All-Time Low band's Alex Gaskarth commented, "the best news in the world. Musician Allison Hagendorf writes, "There's no better news than this, a massive congrats to your Mark." Actor Adam Devine, and singer Ryan Tedder, also extended their heartfelt salute to Hoppus.
Hoppus, a native of Ridgecrest, California, joined the then-named band Blink in the early 90s. The band was one of the best known in the US in the decade. Hoppus is married to Skye Everly, former MTV talent executive; the duo shares one son named Jack Hoppus.
For more information and news on your favorite stars, stay connected to Glamour fame.
-->