Bob Harper's Boyfriend Anton Gutierrez - Some Facts to Know About the Set Decorator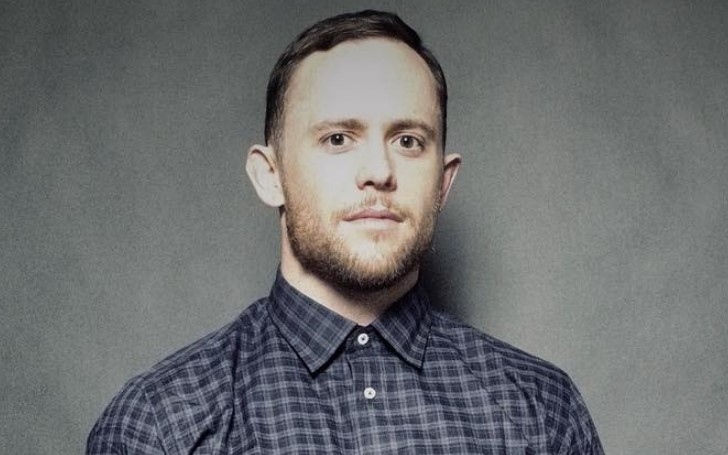 Bob Harper, the famous fitness trainer, (though he is struggling with blocked arteries) is known for his stint on the NBC reality show, 'The Biggest Loser.' Bob is filled with talent as he is best known as a yoga teacher, fitness enthusiast, and an activist.
Bob, who openly came out as gay in 2013 on national TV, is dating his boyfriend, Anton Gutierrez, for a long time. While it's uncertain when the two started dating, some media outlets suggest, they sparked romance in 2015.
There is certainly so much to know about Bob Harper's boyfriend. So, without further ado, let's find out some of the coolest and interesting facts about him.
Bob Harper and Anton Gutierrez are Engaged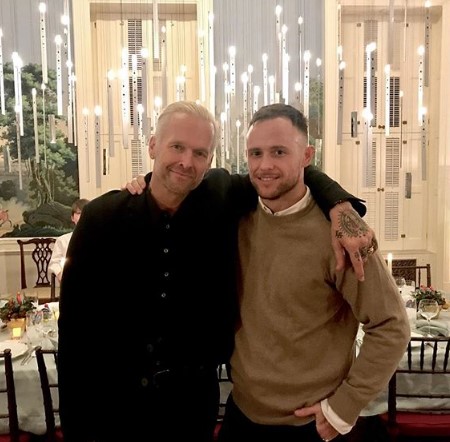 Bob Harper is engaged to his longtime boyfriend, Anton Gutierrez.
Source: Anton Gutierrez Instagram
Just when we were finding the clue of Bob Harper and Anton Gutierrez dating, we came across the details the couple is already engaged. The two shared the good news on their social media, where Bob took to his Instagram to share a picture of their engagement ring.
Also See: Who is YouTuber Bretman Rock's boyfriend in 2020?
On June 29, Bob shared a picture of their engagement ring, and captioned it, "Well, this happened yesterday. A great combination of @cartier & @viacarota #loveislove #pantherring." So, according to the caption, the couple made June 28, 2019, their special day, and promised years of togetherness.
So, What Does Anton Gutierrez Do?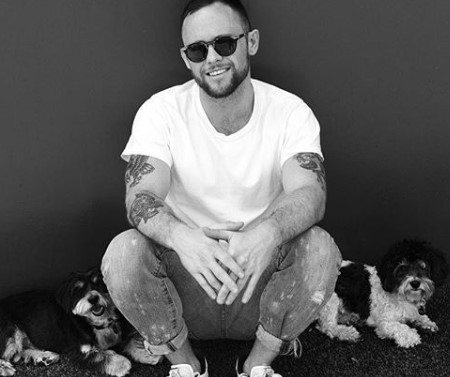 Bob Harper's fiance, Anton Gutierrez, is a set decorator.
Source: Anton Gutierrez Instagram
We understand the non-celebrity spouse of a celebrity chooses to remain as private as possible as later it can be pretty hectic. And Anton is no different in this case; the person likes to stay as private as possible.
Also Read: Who is Janelle Monae dating?
A few details, however, are still available about Bob Harper's Fiance. According to the sources, Gutierrez is a set decorator, who takes charge of populating sets with characters and props on TV, movies, or commercials. So, we can see his job entails careful scrutiny of a story before he could execute his job. Anton Gutierrez is doing pretty good on his duties and has been making his living from it.
Anton Gutierrez is a good cook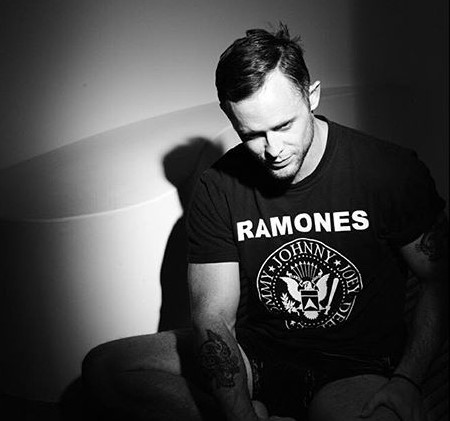 Bob Harper never gets tired of talking about how good his boyfriend (now fiance) is good at kitchen.
Source: Anton Gutierrez Instagram
Well, we don't know if he is a really good cook or something Bob Harper said to flatter his fiance. But if we have to go by anything that he said, Anton Gutierrez knows his thing in a kitchen. In one of the interview, Bob said his fiance would make a great Sous-Chef.
Bob said, "Anton is a great sous-chef. He does everything that I tell him to do. He just likes to boss me around in the kitchen." It was apparent, Bob chose a rather funny way to introduce his fiance, but he was clear with his message that Anton knows his thing in the kitchen.
Anton Gutierrez net worth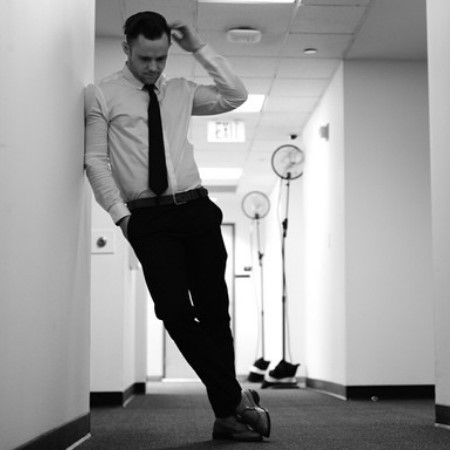 Anton Gutierrez has an estimated net worth of $540,000.
Source: Anton Gutierrez Instagram
While it's still not clear if Anton is going to try his hands-on cooking, but given the fact he is a full time set decorator, he is making a decent amount of money. As we mentioned earlier, Anton is a set decorator, and while checking some facts, we found they make good money.
You May Also Like: Alex Trebek's Daughter Emily Trebek Net Worth and Real Estate Career — Complete Details
A set decorator average salary is roughly estimated to be $115,000, which sometimes can range anywhere between $50,000 to $200,000, depending on the nature of projects. Since it's still unclear from when he started working, but depending on the salary range, Anton Gutierrez's estimated net worth is $540,000.
For more information on your favorite celebrities' lifestyle, stay tuned to Glamour Fame, and don't forget to sign up for the newsletter.