What is Bobby Bonilla's Net Worth in 2021? Learn all the Details Here
How Much is Bobby Bonilla Valued at in 2021? All the Details Here!
New York Mets fans wish each other happy Bonilla Day every year when the calendar hits 1st July. Why? Because Bobby Bonilla collects his collects fat check worth $1,193,248.20 from the Mets on the day. When Mets released Bonilla back in 2000, the team still owed him $5.9 million for the final year of his contract, which is now being paid as deferred money.
Roberto Martin Antonio Bonilla was born on February 23, 1963, in The Bronx, New York. Pittsburgh Pirates signed the 6-foot-3 giant after scout Syd Thrift spotted him at a baseball camp in Europe. Bobby was the highest-paid player in the league during 1992-1994.
Bobby Bonilla's Colossal Net Worth Uncovered!
Bobby Bonilla wrapped his career in Major League Baseball in 2001; he last represented St. Louis Cardinals. Over 20 years since he bid the league adieu, and yet Bonilla boasts a fortune that is a lot more than some of the current best players. Bonilla's net worth in 2021 is estimated to be a whopping $20 million.
Bobby Bonilla was the highest-paid MLB player from 1992 to 1994.
Photo Source: Post Gazette
In his 16 years of tenure with MLB, Bonilla played for Mets, Baltimore Orioles, Florida Marlins, LA Dodgers, and Atlanta Braves. While playing for the Pirates in 1991, Bobby made the All-star team for four consecutive years. Bonilla also collected three silver slugger awards while in the Pirates.
Check Out: What is the Net Worth of Golfer Richard Bland? Learn all the Details Here
Bonilla signed a 5-years contract worth $29 million with the Mets in 1991; the massive sum implied he had become the highest-paid and most sought player in the MLB. From 1992 to 1994, Bobby reportedly made more than $6 million per year; as per sources, most current young stars don't rake that much.
Why Bobby Bonilla's Net Worth and earnings are a shocker? Photo source: Patch
Bonilla's deals with other franchises were never revealed; maybe lucrative deals with the Mets had put rest figures to shame. In addition to his accumulated fortune, his deal with the Mets has ensured that the former player gets $1.9 million every year; the deal expires in 2035. He would've collected $29.8 million from Mets for seasons he didn't even play by then.
Bobby Bonilla Day Explained!
Why does Bonilla get this exclusive payday? Here's to answer your question, the deferred payment is indeed a rare arrangement in MLB, but we assure you, Bonilla isn't the only one benefiting from the unusual deal. Some of the most notable deferred-money contracts include Bret Saberhagen, Manny Ramírez, and Ken Griffey Jr.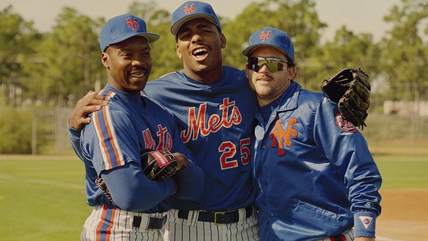 1st July, a happy day for Bonilla but not so much for the Mets. Photo Source: MLB
In 2001, instead of paying Bobby his $5.9 million, the Mets made a deal that promised Bonilla an annual payment, including an 8% interest. They reportedly wanted to free up money since some of theirs was tied up elsewhere. And as apparent, the plan didn't work as per the team's anticipation.
Don't Miss: What is Cole Beasley's Net Worth in 2021? Learn All the Details Here
Mets were hung up on their investments with Bernie Madoff's account. Mets believed they were poised to make huge profits. Well, the Madoff scheme failed, and the Mets still owed Bonilla the promised amount. Hence the Mets are forced to pay the amount every year till 2035.
For more information and news on your favorite stars, stay connected to Glamour Fame.
-->