What is the Net Worth of Golfer Richard Bland? Learn all the Details Here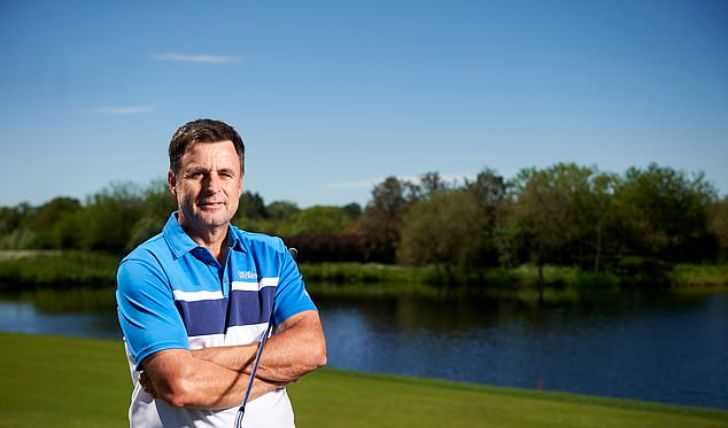 How Much is Richard Bland Valued at in 2021? Meet the oldest 36-hole leader in US Open history!
Despite playing for the European Tours for almost 20 years, Richard Bland only won his first event recently. And successfully became the oldest 36-hole leader in the US Open history. Born in Burton upon Trent, Bland is a professional English golfer and is in the news lately for all the right reasons.
Richard got his card on Europe's second-tier Challenge Tour in 1998, only to have it rough seasons after seasons. His first professional victory was in 2001, at the season-ending Challenge Tour Grand Finale. Below we will look at Richard's late but landmark victory and his accumulated net worth.
How Much is Bland Valued at in 2021?
Bland's net worth in 2021 is estimated to be $4 million to $5 million. It may not be a staggering figure but sits on par with Bland's bumpy career. And given the fact that he is listed amongst average golfers. Top golfers can rake up to $10 million a year; average PGA players make only $1 million a year.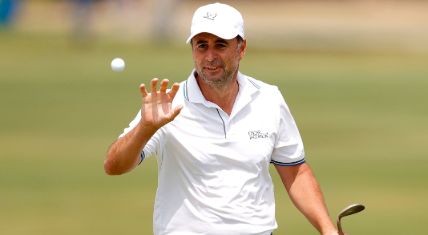 Richard Bland; the oldest 36-hole leader in US Open history.
Photo Source: PGA Tour
As per the European Tours website, Bland has earned just $7 million in his 20 years of career with Tours. In 2018, his net worth was approximated at around $3 million. Richard had struggled to keep his card on European Tour as he couldn't earn enough prize money at the beginning of his career.
Check Out: What is Florian Munteanu's Net Worth? Learn All About His Earnings and Wealth Here
But he managed to make it back every time his position was hit with uncertainty. In 2004, 2008, and 2019, he finished high enough to maintain the card. Bland doesn't boast an eminent career or hefty net worth, for that matter, but it is his relentless perseverance and humility that have won people's hearts.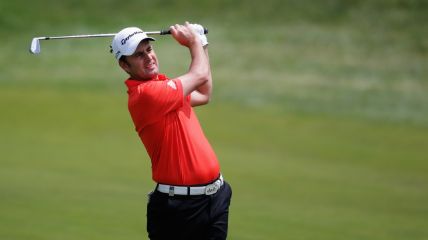 "i'm very fortunate that I can travel the world and play some of the best courses," says Bland.
Photo Source: Sporting News
"I think they might think something different if they did play for a living, but yeah, i've always thought of it as i'm very fortunate that i can travel the world and play some of the best courses in the world," Richard told Jay Hart of Yahoo Sports.
Know More about Richard and His Achievements!
Before turning a professional in 1996, Bland was an amateur golfer. In fact, he had his first amateur victory 1994 European Under 21 Championship. Richard's mediocre performance for subsequent seasons ranked him at 73rd on the merit basis.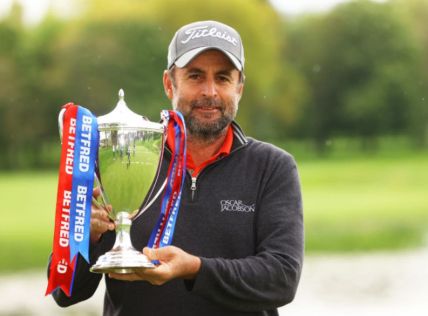 Richard doesn't have a hat deal yet but is looking forward to one now.
Photo Source: Celeb Hook
Playing in 477 European Tour events and never winning one didn't deter Bland's motivation. The 48 years old said, "When times got tough and I lost my card two or three times, I think, "What am I going to do, go and get an office job?' I'm not that intelligent, I'm afraid."
Recommended: What is Ronny Chieng's Net Worth? Learn All the Details About His Earnings and Wealth Here
Richard's fourth major US Open at the Torrey Pines in May proved to be a charm. While many have been fixating on his long, unfortunate career, Bland has shined nonetheless. The golfer, who doesn't have a hat deal yet, says, "I don't have a that kind of deal at the minute. So if anyone is offering.."
For more information and news on your favorite stars, stay connected to Glamour Fame.
-->