What is Ronny Chieng's Net Worth? Learn All the Details About His Earnings and Wealth Here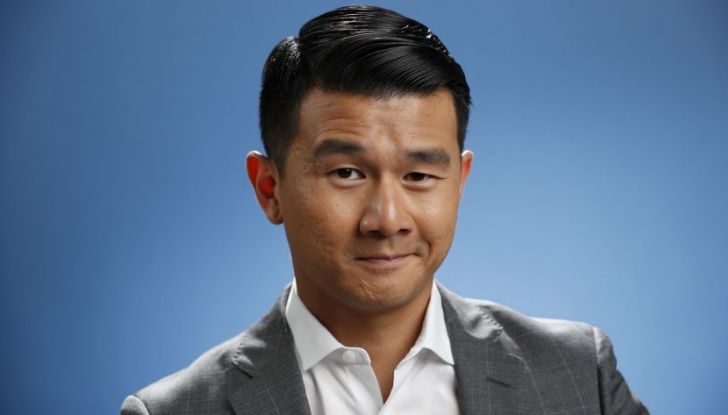 Inside Ronny Chieng's Colossal Net Worth: Get the Updated Analysis and Report of Chieng's Wealth Here!
A senior correspondent on The Daily Show on Comedy Central, with Trevor Noah, Ronny Xin Yi Chieng, professionally known as Ronny Chieng, is a Malaysian comedian and actor. Born in Johor, Malaysia, Chieng moved to Melbourne and obtained a degree in Finance and Law.
Chieng once tried an open mic night with no desire to become a comedian whatsoever, and his impassive delivery was an instant hit amongst the audience. His notable credits in films include Crazy Rich Asian, Long Story Short, and Bliss. Continue reading to discover Chieng's net worth and salary in 2021.
Inside Ronny Chieng's Soaring Net Worth!
Ronny jokes, 'Chinese people love money' in his Netflix stand-up special, Asian Comedian Destroys America, and the statement stands true to Chieng himself. The comedian has been raking a hefty amount from various sources. Chieng reportedly earns over $500,000 annually.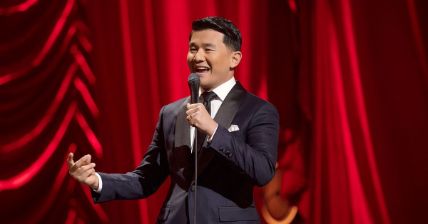 Rony co-wrote and starred in Ronny Chieng: International Student.
Photo Source: Vulture
Chieng's net worth in 2020 was estimated to be $1.2 million, which as of 2021 has shot up to an approximated $3 million. If you thought that's all to the 35-year-old comedian, then you are slightly mistaken. Ronny is also an avid food blogger and takes it very seriously.
Recommended: How Much is Lisa Kleinman's Net Worth? Find All About it!
His restaurant website, I'm Okay with Anything, features his bio, links to his buy merchandise, and agent details, and most importantly, give a comprehensive guide to restaurants in Melbourne city. He also has his own socks line, and the price starts from $12.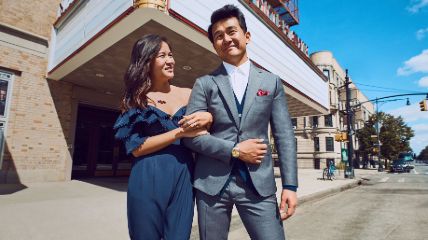 Chieng likes smoking cigars to unwind after a long day.
Photo Source: Blog Bonobos
Want a peek at his lifestyle? Chieng told NY Times that he spends his weekend with his wife, Hannah Pham; they hang out in Chinatown, getting massages and shopping. Ronny says he smokes cigars to unwind thereafter. "I love SoHo cigar bar and Hudson Bar and Books," said Chieng.
Ronny Chieng's Career Highlights!
Deadline reports, Chieng has joined the upcoming Blumhouse and Atomic Monster's tech thriller M3GAN. Scripted by Akela Cooper, it will star Allison Williams and Violet McGraw. Further info on the film currently stands undisclosed.
Chieng has his own socks line, with his face on it.
Photo Source: The Guardian
In February, Chieng struck a deal with Netflix for his three upcoming projects, two new stand-up specials, and one docu-style comedy special. The docu-series will have Chieng and his fellow comedian David Fung journey through a tour of America's Chinatowns to promote local businesses.
Named one of 10 comics to watch by Variety in 2016, Ronny co-wrote and starred in the sitcom Ronny Chieng: International Student. The sitcom premiered on ABC (Australia) in 2017, and its cast consisted, Molly Daniels, Anthony Morgan, and many new stars.
Don't Miss: What is Marcus Rutherford's Net Worth? Learn all the Details Here
Chieng is also set to star in Marvel Comics' upcoming film, Shang-Chi and the Legend of the Ten Rings. Based on the Marvel Comic character, Shang-Chi, the superhero film will also star Asian actors Simu Liu, Awkwafina, Tony Leung. Directed by Destin Daniel Cretton, the film will hit the theatres on September 3, 2021.
For more information and news on your favorite celebrities, stay connected to Glamour Fame.
-->