Bode Miller and Wife Morgan Miller's Twin Boys Are Finally Here! Check Out The Adorable Photos
Published Tue Nov 12 2019 By Sea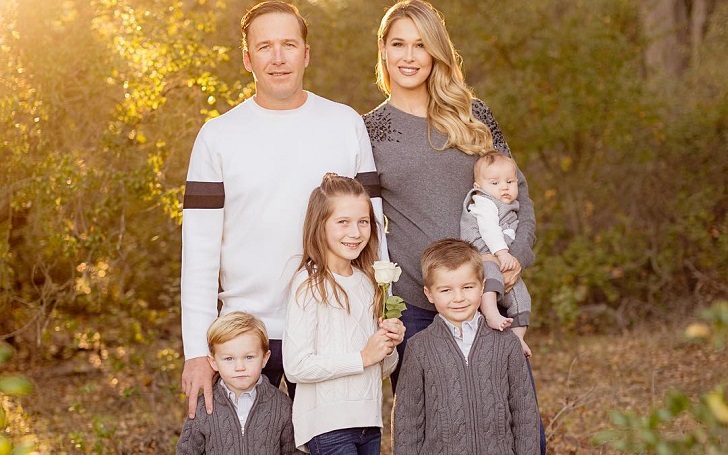 The Miller family is blessed with two boys in place of their daughter they lost last year.
It was a rough 2018 for the Miller parents, but 2019 was full of good news for them and their kids. Morgan Miller gave birth to two identical twin boys on November 8, 2019, three days before the expected due date.
Morgan and her husband, Bode Miller, revealed the new during a call-in to the 'Today' show on Tuesday, November 12. They then shared some adorable photos of the twins.
"They finally arrived! They had us waiting and waiting and waiting, driving Morgan crazy," the proud 42-year-old dad of now six children told the show's anchor. "She carried them full term."
The Olympic skier continued to share the full story of the time of the birth of the twin in their home in the traditional way. It was a little earlier than the due date, and none of the midwives were there. When they came over, he and his mother were already holding the two boys in their arms.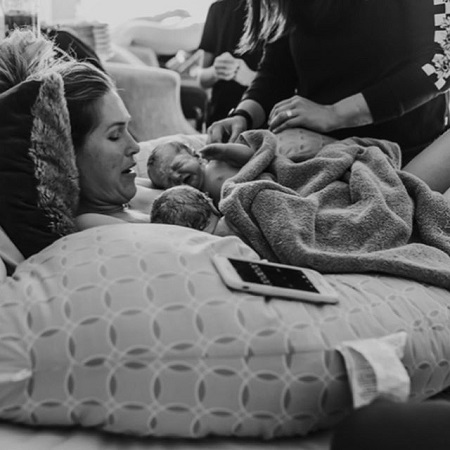 The boys were born three days before the due date.
Source: TODAY, Instagram
That, for him, was "one of the more crazy things that I've ever experienced." His mother assisted Morgan during the delivery process.
"Luckily my mom was a midwife but she hadn't delivered babies in 20-plus years and she'd never delivered twins. … We were both pretty relaxed and pretty casual, but we were certainly not qualified to be doing that unassisted home delivery of twins!"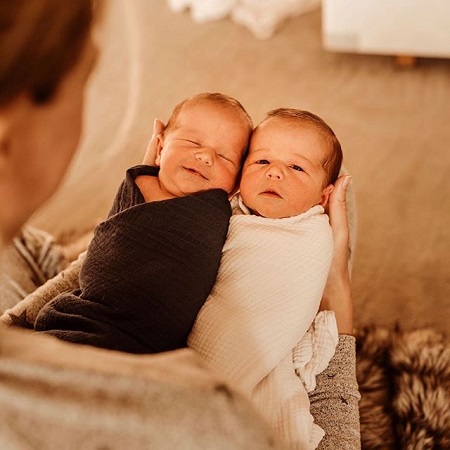 The boys are just adorable to look at every time.
Source: TODAY, Instagram
Prior to the twins, Bode and Morgan have two sons together, 13-month-old Easton Vaughn Rek, 4-year-old Nash Skan. Bode is the father to two more children, 6-year-old Samuel Bode, and 11-year-old Neesyn Skan from his former relationship.
The pair also had one more child together, daughter Emeline Grier, who passed away on June 9, 2018, due to a tragic drowning incident at 19 months old. The welcomed Easton four months later, but they still feel the hurt of losing their precious child. Since then, both have been a strong advocate of pool safety for children. They commemorated her one-year death anniversary by posting photos of the sweet girl and cherishing their memories.
Nothing can make them forget. A life is too precious.
Source: Morgan Miller, Instagram
The announcement for the twins was made earlier in August when they appeared on the Today show. They then went to Instagram to share the news with their remaining fans and marked the due date as November 11 (11/11).
Morgan told the host she went to the ultrasound alone and was surprised two people were growing in her belly. As for Bode, he got his wish of wanting twins ever since they first met.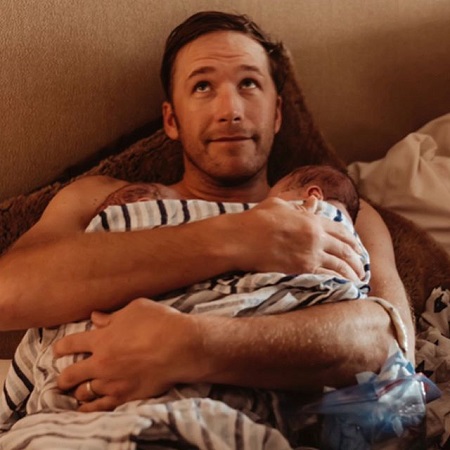 Morgan was able to fulfill her husband's early wish.
Source: TODAY, Instagram
Once on each of the last two months, she had shared her baby bump updates on Instagram story and reminded herself of the big achievement she was accomplishing.
Stay tuned in to GlamourFame for more Entertainment updates on your favorite celebrities.
-->