Bode Miller And Wife Morgan Are Expecting Twin Boys Over a Year After Daughter Emeline's Death
Published Wed Aug 14 2019 By Sea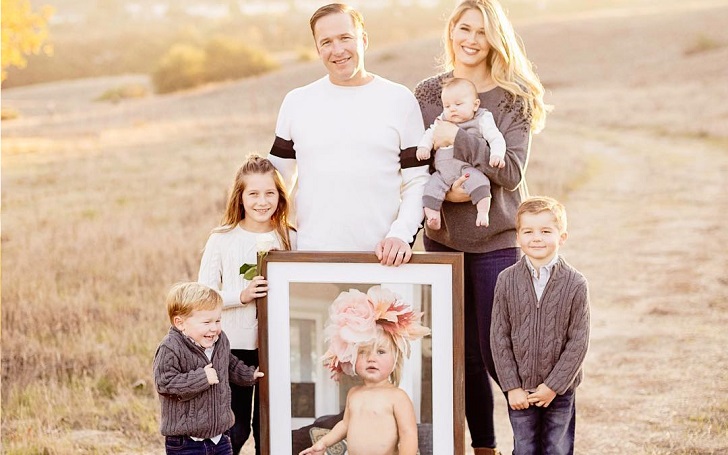 Alpine Ski racer Bode Miller and his Wife Morgan seem to be extra blessed with not one but two children after a year of their baby daughter's death.
Morgan Miller was pregnant with son Easton Vaughn Rek when little Emeline Grier passed away, and a year later she is adding another one, or two, to the family. It's twins this time, and despite being shocked by the fact, she is super excited.
Morgan and her husband Bode Miller appeared on Monday's episode of NBC News' 'Today' and announced that they are expecting identical twin boys underneath her baby bump. Morgan admitted it was "completely" a shock to the couple.
It was Bode's wish which was fulfilled though. Morgan told the host that Bode always said to her from the beginning of their relationship, "I want identical twin boys, born on my birthday." Looks like he's going to get one part of it, but he didn't expect it to be this time.
The soon-to-be mother explained to Savannah Guthrie how she went to the ultrasound appointment alone and got the surprise of two more people joining their happy family.
Soon after, the pair took to Instagram to share their joy with their followers, and Morgan revealed that their due date is the "angel number" of 11/11, i.e., November 11, this year.
Bode, 41, and Morgan, 39, are already parents to two sons 10-month-old Easton Vaughn Rek, 4-year-old Nash Skan. Bode is a dad to two more children, 6-year-old Samuel Bode, and 11-year-old Neesyn Skan.
It wasn't all fun for the couple. This announcement comes over a year after the couple lost their 19-month-old daughter, Emeline Grier from a tragic drowning incident. Though they welcomed Easton four months later in October 2018, the grief it still stuck till today.
Emeline drowned in a backyard pool on June 10, 2018, in the Coto de Caza neighborhood of Orange County. Morgan performed CPR on her daughter and was able to keep her alive for a while, but she ultimately gave her breath away at the hospital.
Like most celebrities, the couple is always open about how they feel about their family life. Other celebrities include Beyoncé, who opened about her horrific pregnancy that almost killed with her twins back in April and former American soccer star Hope Solo, who also revealed in June how she lost her twins over a year before.
Ever since the incident, the Miller couple has continued raising awareness about infant pool and water safety, most notably, with Easton's swimming lessons on Instagram. Morgan further provides information about the swimming education program, 'Infant Swimming Resource's Self-Rescue' (ISR), where Easton learns.
Two months ago, country singer Granger Smith's 3-year-old son also passed away from drowning. It seems it is a serious issue among toddlers, and people should take caution with their babies near water bodies.
-->