Who is Bodybuilder Bryan Silva Wife? When Did They Get Married?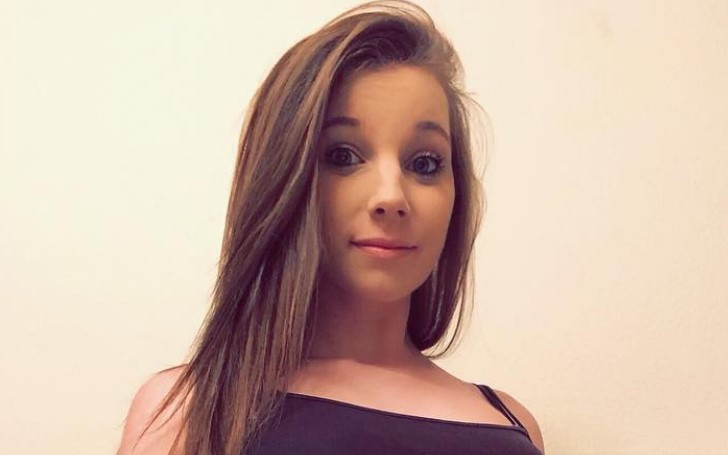 Bodybuilder, Bryan Silva, is a popular social media personality who gained popularity for his song 'Gratata' which later become his synonym name 'Gratata Guy.'
Gratata's fame, however, was short-lived just as the video-sharing platform, Vine, through which he gained popularity shut down. But that's not the only reason he lost his fame.
Silva's girlfriend-turned-wife is the reason for his downfall, as he was arrested against a domestic violence case when the two got into ugly brawl which turned physical following a confrontation by Lissy when she found out he was cheating on her.
Who is Bodybuilder Bryan Silva's Wife?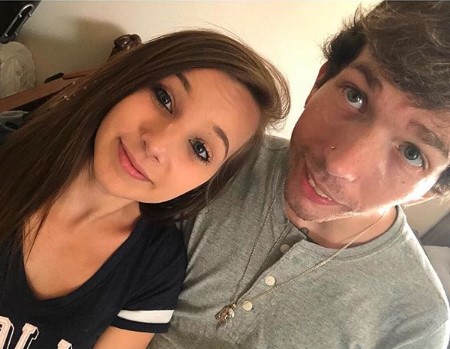 Lissy met Bryan when she was just 17 while Bryan was 23.
Source: Lissy Barney's Instagram
The internet personality, who was born on 2 January 1991, is currently married to Lissy Barney, also known as Mellisa Diane Barney.
Melissa Diane Barney or Lissy Barney is from 196 Everett Rd, Easton, Connecticut. The two started dating when Melissa was just 17 years old, while the internet personality was 23 years old.
You Might Like: Who is Mark Carrano Wife? Get Details of His Married Relationship!
Melissa, who was born on August 23, 1995, was head-over-heel for the internet personality, and the two decided to tie the knot after a year and a half into their relationship.
Everything was going fine; the star was gaining much popularity following his success as a vine star and was also making his name as a bodybuilder, but everything happened just to fell apart for the two.
What Happened Between Bryan Silva and His Wife, Lissy (Melissa) Barney?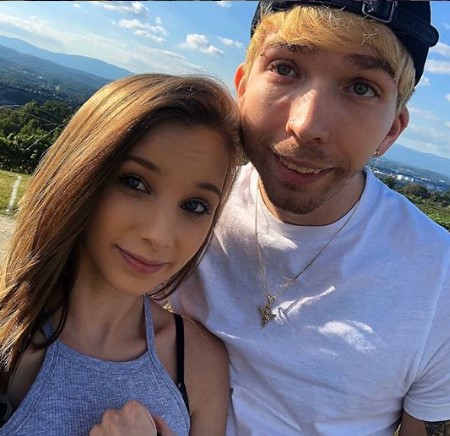 Brian and Lissy are still together despite all the lows in their life.
Source: Instagram
January 2016 marked the downfall of the vine star, Bryan Silva, as he was arrested after standoff in Charlottesville. According to the local police statement, he was in custody after barricading himself inside Charlottesville's home.
The authority stated they got a call for a disturbance, which was a domestic disturbance. One of the females of the house said she was threatened with a firearm.
Report further stated, then 25-year-old Bryan refused to come out of the house and barricaded himself inside when officers arrived with warrants for abduction and possession of a firearm.
When Bryan refused to come out of the house, police launched chemical irritants into the house, and Silva emerged handcuffed with his pants around his knees.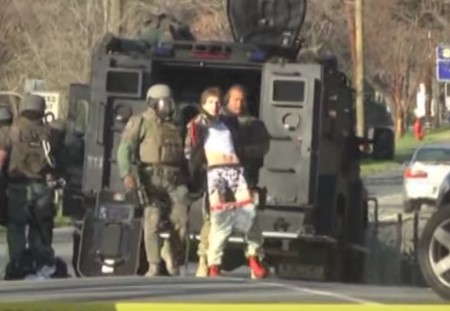 One of he most watched clip of 2016, when Bryan was arrested for his standoff.
Source: CTpost
He served jail time for more than a year for his standoff, and when he came out, he was hoping some great time his wife but misfortune followed.
Silva went to his wife's parents Easton home to reunite with his bride of less than a year, but things really did not go well. According to the reports obtained from the police from the scene, the vine star fell asleep after a traditional turkey dinner.
While he was asleep, his wife sneaked into his phone and found out he was cheating her with some other women. When Lissy found out, she was not very pleased with what he did, so she punched him right in the face while he was still asleep.
Also See: How was Genevieve Gallen Relationship With Her Husband Verne Troyer Prior To His death?
After she struck him, the vine star punched her back in the head. And then things got worse as he reached his suitcase and pulled out a firearm.
After the incident, both Silva and Barney were charged with disorderly conduct, following which the vine star said he wanted to divorce her.
Are Bryan Silva and Lissy Barney Still Together?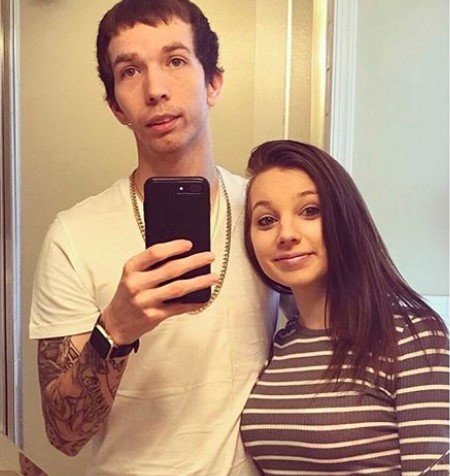 Lissy and Bryan are still together.
Source: Lissy Barney's Instagram
Despite everything, the husband and wife are still together, and it seems the two are going stronger than ever. If you go through the couple's social media, you will see their posts filled with each other's photos.
While Silva is pretty much occupied by his own things like bodybuilding, Lissy, on the other hand, is selling her photos on her social media, at least what she wrote on her Instagram profile. But Barney was accused of defrauding people. One of the websites, 'PlayerUp,' listed her as the "fraud" for not sending things she promised to the people from whom she took money.
That's there, but the two are still together, and it seems the couple is partners in crime, while no official charges are pressed against them for the fraud.
For more information on your favorite Movies and TV shows and celebrities' lifestyle, stay tuned to Glamour Fame, and don't forget to sign up for the newsletter.
-->