Bollywood Star Priyanka Chopra Gives 5 Life Lessons In Hilarious Video
Published Sat Jun 15 2019 By Andrew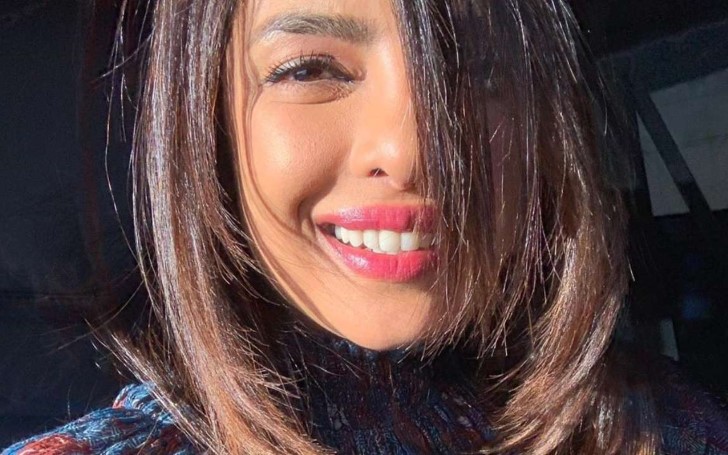 5 Life Lesson provided by Priyanka Chopra in a hilarious video.
The Indian bombshell, Priyanka Chopra Jonas recently took it upon herself to impart wisdom among the earthlings by sharing five life lessons which intertwined fashion with the philosophy of life. The video showcasing the actor rocking different outfits is sure to enrich your life by linking lessons with each of them.
Priyanka took to her Instagram account and let the world in on a hilarious take on different outfits worn by her. Apparently, the video came into existence at the photo shoot for American magazine InStyle.
The commencement of the video sees Priyanka welcoming her fans. Diving right into the first tip while giving a nice jerk to her skirt (lehanga) she enthusiastically delivers, "Always be bigger than your skirt."
Whilst flaunting her back and sizzlingly shaking her waist in a glittery saree, the diva shared the second tip, "Have nothing to hide."
Avengers: Endgame Director Confirms He and The Team are in Talks with Priyanka Chopra Jonas With Future Projects >>>>>
Tip number three came with a Priyanka clad in another saree paired with a bralette. It went, "Sari, not sorry."
The 'In My City' singer urged to "make some noise" in the form of a fourth tip while flaunting 'ghunhroo' tied on her ankle.
Last but not least comes what seems to be the best of em all "When you have a difference, patch it up! So funny, I'm so funny!" the actor maintained in her kindled spirit while showcasing her denim that has various patches on it.
Watch: Isn't it a romantic trailer.
Meanwhile, Priyanka's recent movie 'Isn't It Romantic' starring Rebel Wilson, Liam Hemsworth, and Adam DeVine is set to hit theatres on February 13, 2019.
-->