Who is Brad Leone's Wife? Learn the Details of his Married Life!
Published Mon Oct 14 2019 By Chester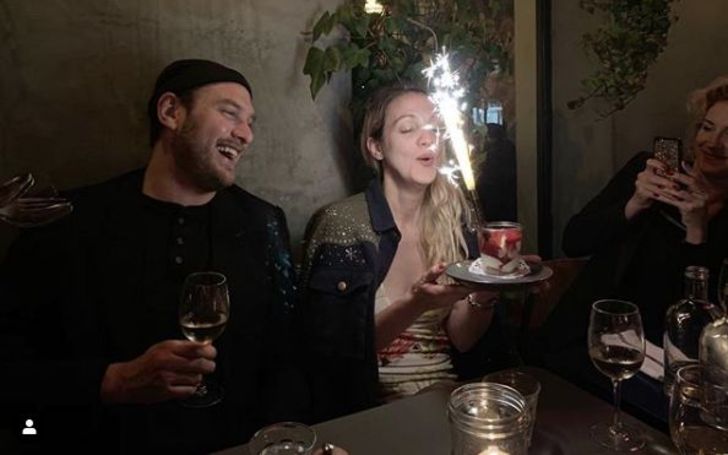 Learn the relationship details of American chef and YouTube personality Brad Leone.
Brad Samuel Leone is one of the finest American kitchen specialists notably known as the host of 'It's Alive with Brad', and it's spin-off series 'It's Alive: Goin' Places'.
But in today's article, instead of talking about his delicious dishes and their recipes, we are going to learn the intriguing details of the master-chef's personal stuff - love life, and children.
Brad Samuel Wife & Marital Life
Brad is among the few lucky guys who's sharing a blissful relationship with his amazing and supportive partner Peggy Marie Merck.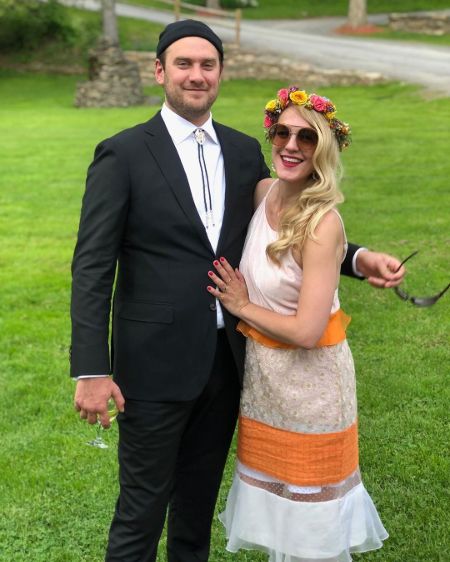 The Couple shares a happy relationship; both support each other in their ups and downs.
SOURCE: Peggy Marie Merck Instagram
The lovebirds share a blissful relationship which as evidence is the adorable snaps they share on Instagram.
Check Out: Blake Lively Reveals The Secret Behind Her and Ryan Reynold's Successful Marriage
Articulating their beautiful relationship and bonding they often share their travel snaps, family photos, and glimpses of wonderful time together.
Brad Samuel Family & Kids
Alongside their beautiful love life, the young couple are also proud parents of two beautiful children, older son Grif, 2, and younger son Callen.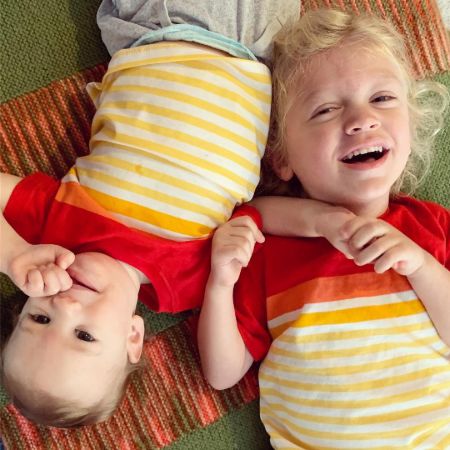 The two brothers are born in an interval of one year.
SOURCE: Instagram
Samuel and Marie take good care of their children and spare their time for them. Both Brad and Peggy have filled their social media profiles with the adorable snaps of their little angels and the quality time they spend together.
The family members often travel along as we can see various pictures of them in beautiful places and spots.
Baby Grif is Already Following his Dad Footsteps
Brad runs his own food channel called 'Bon Appétit' with a staggering 4.57 million subscribers and 996 plus videos.
Check Out: Brad Makes Fermented Popcorn Seasoning | It's Alive | Bon Appétit
When his elder son was less than a year, talking to Bonappetit, the chef shared,
Grif is almost a year old, and that boy eats better than most adults I know. Anything we're eating at home, he's eating. If we have lamb shanks with some rice and salad, I'll chop it all up super fine.
It's good to see the family of four happy and blessed. Samuel is a happy guy who is doing well in his career as well, sustaining a healthy personal life.
We wish to see Leone always happy and smiling with his beautiful children and sweetheart.
You May Like: Gordon Ramsay Is No Different To His Own Kids - He Tells Them To F*ck Off And Get A Job >>>
Stay tuned and connected on Glamour Fame and find out the never before Entertainment articles.
-->