Blake Lively Reveals The Secret Behind Her and Ryan Reynold's Successful Marriage
Published Tue Aug 20 2019 By Chester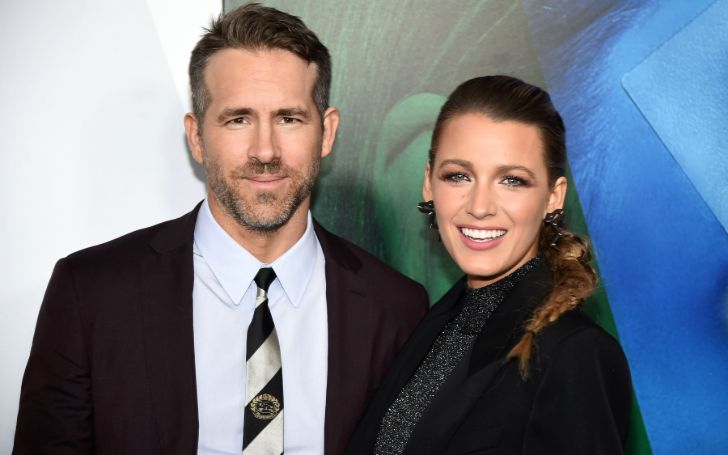 Hollywood heart-throb couple Blake Lively and Ryan Reynolds share the secret behind their blissful marital life.
After fans were curious to hear Blake Lively and Ryan Reynolds' mellifluous relationship recipe, both the stars shared their secrets on being one of the sensational Hollywood couples and their formula to go stronger ever since.
Both the lovey-dovey didn't shy away to share their mesmerizing love story and exclusively shared the details on sustaining a healthy relationship.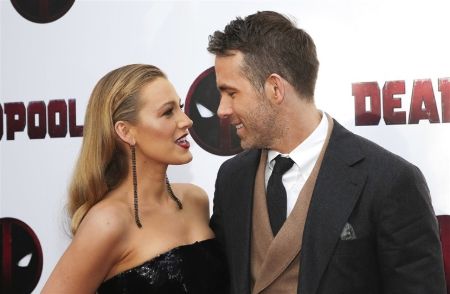 SOURCE: Today Show
Talking to Glamour magazine, our very own Shallow Star Blake opened about their relationship sharing a few mesmerizing words,
In other relationships, if something came up I would call my girlfriends or my sister, and say, 'Hey, this is what he did – what should I do?' Whereas with him, we were friends for two years before we were ever dating. And I treat him like my girlfriend.
The Hollywood power couple tied the knot back in 2012. Citing those sweet nostalgic moments Blake, 31, added Reynolds always treats her like 'his best buddy.'
"I'm like, 'Hey, this happened. It upset me. This is how I feel. What do I do?' He does the same for me. He treats me like his best buddy," the former Gossip Girl star shared.
What does Ryan Reynolds have to say about his marital relationship with longtime partner Blake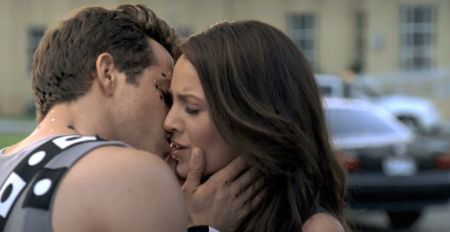 SOURCE: Netflix
Marriage is not just something that comes and goes, instead it's a precious yet delicate matter both the husband and wife need to take care of. Many people thrive for the perfect soulmate, but only a few are lucky enough to get one.
Ryan has also previously praised the actress, telling Humans of New York:
She always responds with empathy. She meets anger with empathy. She meets hate with empathy. She'll take the time to imagine what happened to a person when they were five or six years old. And she's made me a more empathetic person. I had a very fractured relationship with my father. Before he died, she made me remember things I didn't want to remember. She made me remember the good times.
Wow, what a mesmerizing words by the Detective Pikachu star; In the era where most of the stars suffer to end their relationship for their work commitments, and other personal stuff as Miley Cyrus and Liam Hemsworth recently ended their marriage in less than a year. They are one of the rarest and few examples in the evolving showbiz.
So How do the Parents-of-Two Maintain Time For Their Beautiful Daughter and Family?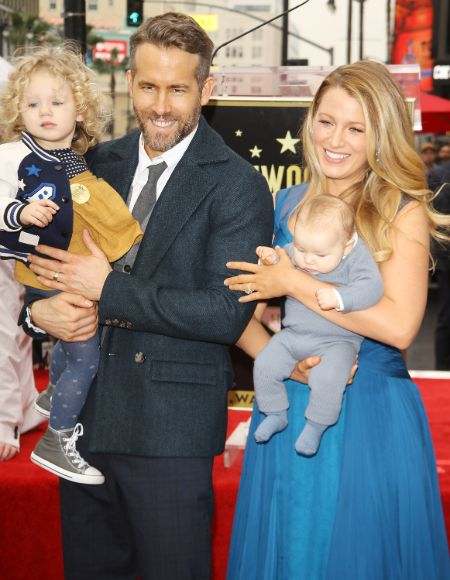 SOURCE: Getty Images
The lovebirds shares two daughters, 4-year-old James Reynolds, and 2-year-old Inez Reynolds.
Blake who boasts an impressive net worth of $16 million shared in an interview with PEOPLE, "Blake and I don't do movies at the same time." She added,
If she is doing a movie in Thailand and I am doing a movie in Vancouver we would just never see each other. We operate as a unit, and that works really well for us.
The Deadpool star further stated, to make a sustainable parenting for their children, Blake and Reynolds, 42, made an agreement not to work at the same time sharing nothing else comes more important than family, everything else comes second and even shared at times they have given up stuffs they love when they had to work at the same time.
Both the stars adore their children and shared they would do anything to protect them. In the interview Brian shared she is ready to die for their kids and that is how much she loves her children. The head over heels lovers is also expecting their third child together.
Best Friends to Best Pairs: How Did They Fell For The Cupid?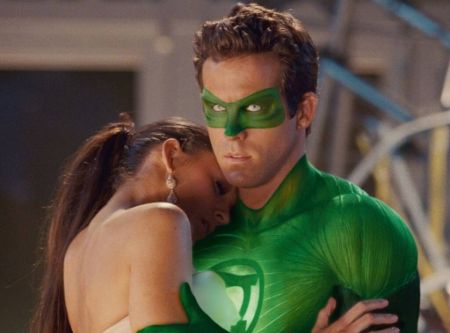 SOURCE: E! News
Well, Ryan and Blake's "how we met" story is no less than the movies. In fact, both the stars starred in 2011 superhero movie Green Lantern; during the period both were indulged in a relationship. Ryan was married to Avengers star Scarlett Johansson, and Blake was dating her CG co-star Penn Badgley.
A year later, Blake was single, and Ryan finalized his divorce with Scarlet and went on a double date. Reynolds added,
We went on a double date. She was on a date with another guy and I was on a date with another girl. Later they became friends and transitioned into lovers.
What an enticing story to share, isn't it? The mutual understanding, bond, and commitment are what keeps their relation stronger. Hope you guys loved the article. Stay tuned and updated to find more intriguing articles of your beloved celebrities.
-->