Brenda Song is Dating Actor Macaulay Culkin Since 2017 - How Did They First Meet?
Published Thu Nov 21 2019 By Sea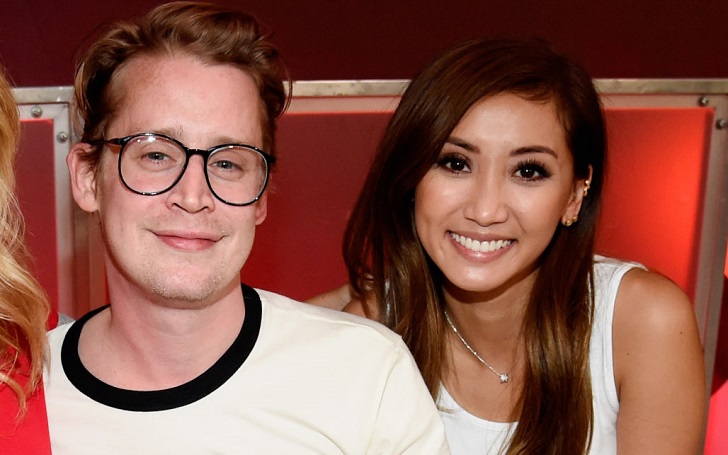 Life was difficult for Macaulay Culkin despite being that witty little child from 1990's 'Home Alone' and one of the highest-paid child actors of all time. There were blanks in his acting credits several times as his personal life went awry. His relationships, too, took unfavorable turns. That is until he met Brenda Song, his current girlfriend.
Brenda's case was somewhat similar when it comes to relationships. The Disney star went through multiple rough patches in her time with Trace Cyrus. When all the dust had settled, the current couple is relishing their newfound romance.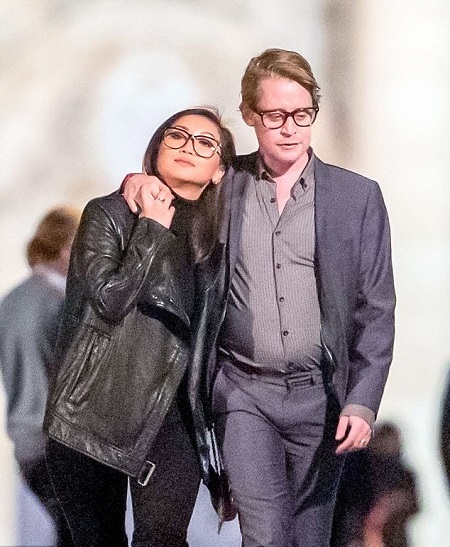 Their path intertwined in 2017.
Source: BackGrid
Of course, growing up, they knew each other from the screen and that they existed outside the glamour world. But they didn't know how they were, personally, until they met in 2017. Now, romance is once again beautiful for the pair.
Macaulay Was Previously Married While Brenda Was Engaged
The 'Kevin McCallister' actor was married to Rachel Miner from 1998 to 2002. He started dating Mila Kunis for eight years after that until he was romantically linked to Jordan Lane Price.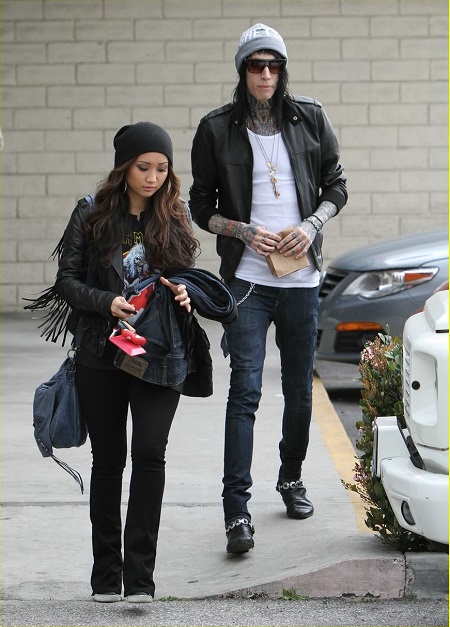 The on/off relationship with Trace Cyrus ended despite being engaged.
Source: X17online
'The Suite Life of Zack and Cody' star was also engaged to Trace Cyrus (a connection she had due to being good friends with his younger sister, Miley Cyrus) in 2011. But their relationship quite the rocky one. They were on and off for a long time. They'd called off the engagement in 2013 but reconciled to break apart again.
A few years after that, the two met. Another beautiful relationship began in July 2017.
Macaulay's View of "Never Getting Hitched Again" Changed When He Met Brenda on the Set of 'Changeland'
Culkin's career started like a decade before that Song's did (like before she was even born!), but she has more credits to her name, which is obviously because of his rocky life. Despite both of them being in the industry for over two decades, they met only after they were cast on the comedy-drama 'Changeland' in 2017 (the movie was released in 2019).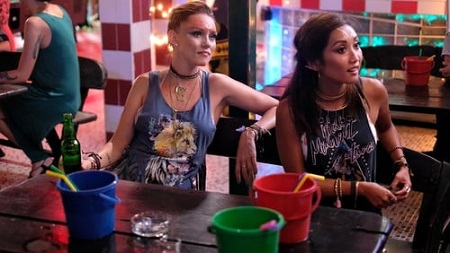 'Changeland' saw Brenda and Macaulay working together for the first time.
Source: Stoopid Buddy Stoodios
Outside the filming of the movie, the couple were seen on romantic outings together on multiple occasions. They were even spotted kissing in public in December 2017. Rumors were there, but it was already rested at that very moment.
They Live Together and Culkin Talked Baby Plans
Culkin felt he "never wanted to get hitched again", but this new dating life is more than what he thought he would get. He might have been joking, but in August 2018, he said on 'The Joe Rogan Experience' podcast that he was going to have some pretty babies.
This one's a good one, so I'm probably going to put some babies in her in a little bit. I mean, we've definitely been practicing.
The 39-year-old also revealed plans of moving in together in their own home and live with his cat and dog.
They Were Rumored to Be Engaged and Even Secretly Married but Never Confirmed
The two picked up the pace so quickly that they got people speculating they married in secret already. Reports claim that sources revealed they already had exchanged vows during the Thanksgiving weekend in Paris, five months into dating.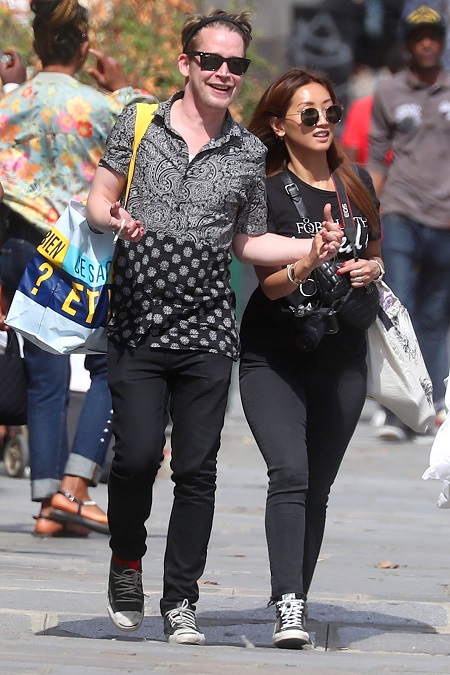 They were in Paris just to meet Paris Jackson and tour the city.
Source: BackGrid
They were in Paris for the month of December (the month that they were seen kissing) to attend a dinner with Culkin's goddaughter Paris Jackson (Michael Jackson's daughter). They strolled the City of Lights together, walking hand-in-hand and shopping at various shops. Does it remind us of London Tipton's character on 'The Suite Life'?
They came back to Paris in August 2018 for another tour.of the city.
Watch: Brenda Song Talks New Disney Show and Bonding with Culkin
The two are both child actors, and Song says they bond so well over the fact. Whether this relationship will extend further to the world that Culkin is dreaming of, only time will tell. But the way they are taking it forward might see them just go forward and do the whole commitment-for-life thing.
Stay tuned and connected to GlamourFame for more Entertainment content.
-->