Brock Lesnar Wife Sable: What Is She Currently Doing?
Published Mon Jun 10 2019 By Chester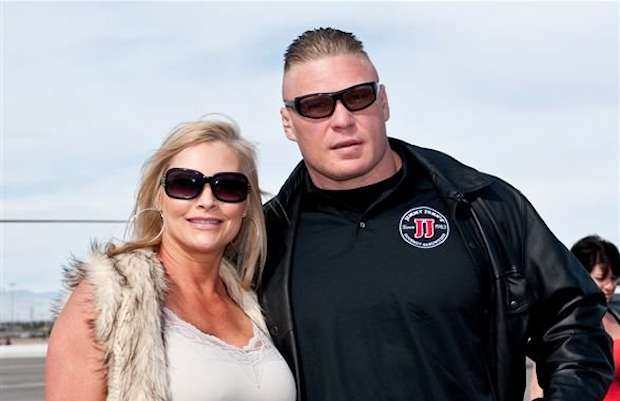 Learn the story of Brock Lesner's wife Sable's past details and present information.
Rena Marlette Lesnar is better known as 'Sable' in the WWE community and as the wife of the famous wrestler Brock Lesner.
Besides her successful career in wrestling, the 51-years-old Diva is also an actress and model. But the path towards such immense stardom had many ups and downs on the way. So, in the article, we have come up with all the details regarding the WWE superstar.
It's been long since we haven't heard anything new from Sable. So where is she now? What is she currently doing? Let's find out.
Debut and Feud with Marc Mero (1996–2000)
Rena initially started her career working for WWE in 1996 and came to prominence after feuding with Luna Vachon and Jacqueline.
SOURCE: Sports Memorabilia
Later, Marlett filed a $110 million lawsuit against the company accusing, unsafe working conditions and obliged sexual harassment.
In the following year, she featured in a couple of television series and movies which include 'Pacific Blue' and 'Corky Romano'.
Debuted on September 21, 1998, Raw- Sable and Jacqueline faced off for the WWF Women's Title but Jacqueline claimed the title after Marc Mero interfered. In the same year, Rena appeared on an episode of the USA Network show Pacific Blue.
Post–WWF (1999–2001)
The April 1999 issue of the magazine was one of the highest selling issues in Playboy history.
Rena Marlette Lesnar - Playboy Magazine Cover in (September 1999)
In 2003, Rena returned to WWE, however, quit the show again in 2004 to spend more time with her family. Besides the wrestling world, she is known as a sex symbol as she featured in volumes of Playboy three times.
New Japan Pro Wrestling (2006–2007)
Rena opened a debut for New Japan Pro Wrestling on January 4, 2006, at an NJPW show. Brock supported his wife appearing as a special guest and continued the show till late June 2007.
Personal Life of Sable
Prior to her professional modeling career, Sable married Wyne Richardson back in 1968. They shared a daughter together, Mariah. Unfortunately, Wayne died in 1991 due to a car accident from drunk driving.
3 years later, Sable fell in love with professional wrestler Marc Mero. Mero met Sable in 1993 and later married in 1994. After marrying Marc, Sable developed an interest in wrestling as her husband started coaching her and did quite well too.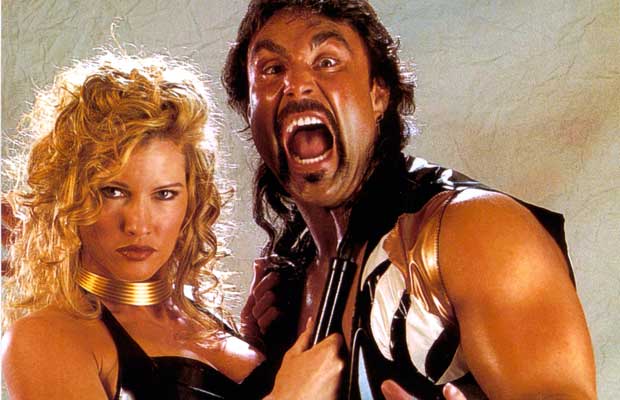 Rena Marlette Lesnar and former husband Wyne Richardson
SOURCE: Uproxx
Later due to instigated jealously and feud with her husband, she ended her marriage in the year 2004. They shared no child together.
Then there came the big guy, 'Brock Lesnar'. After Sable ended her relation with Marc, she started dating her fellow wrestling buddy Brock.
Brock Lesnar Wife Rena Brock is 10 years older than him.
The love hunks tied the knot in 2006. The couple shares two sons together Turk and DukeLesnar born on June 3, 2009, and July 2010, respectively.
Rena Marlette Lesnar 2010- Present
As of now, Rena Marlette Lesnar is very distant from her stardom and professional life. She does not publicly use any social media and maintains a sound profile.
On the other hand, former Universal Champion Brock is often seen brawling in the ring. Well, maybe Rena is currently on a break or busy at something.
WWE Release Statement on Rumours Claiming Ronda Rousey To Quit After Wrestlemania 35 >>>
We sure do hope to see the stunning diva on the ring again busting and knocking some bones. Stay tuned and updated.
-->