Brock Lesnar's Daughter, Mya Lynn: A Glimpse into Her Achievements and Ambitions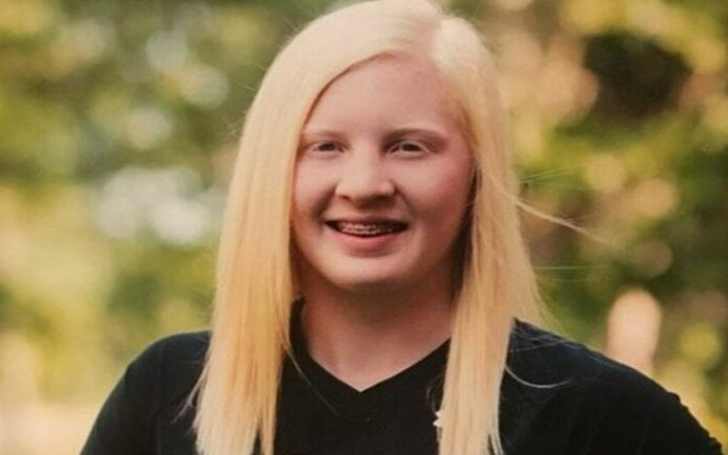 Mya Lynn Lesnar, daughter of WWE star Brock Lesnar and his former fiancée Nicole McClain, strongly resembles her father. She has a twin brother and is an accomplished athlete, much like her dad.
Mya is a professional volleyball player and excels in the shot put. In the world of track and field, she has gained recognition as a top-notch shot putter. She currently holds the title of Minnesota State Champion and is considered one of the nation's top six shot put athletes.
Does Mya Lynn Lesnar Have a Boyfriend?
In contrast to her father's romantic history, Mya hasn't yet ventured into the world of love. She's still in her late teens and wholly dedicated to her athletic pursuits, which leave little room for dating, to be honest.
Considering her recent enrollment in new activities, it's unlikely that she's found time for dating. However, it's also possible that Mya might be in a relationship, but she, like her father, is quite private when it comes to personal matters.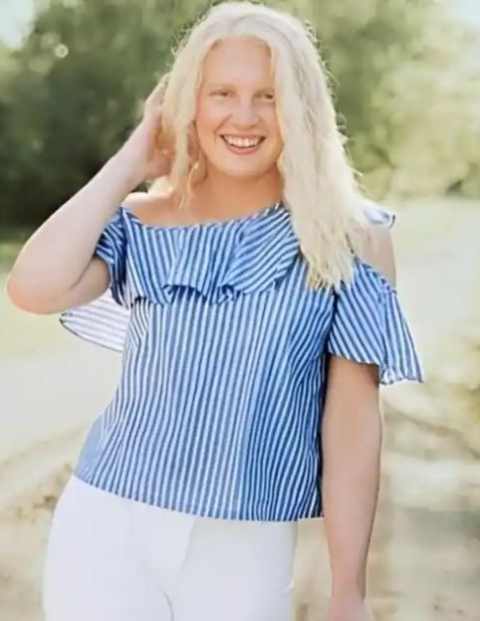 The Lesnar family has a history of keeping their personal lives out of the public eye, which means that we don't have much information about Mya's early life, school, or other childhood details.
In this regard, Mya seems to have adopted the same strategy of maintaining a level of mystery about her personal life. As of now, neither Mya nor her twin brother, Luke, have encountered the typical challenges faced by celebrity children in the public eye.
Nicole McClain is Mya Lynn Lesnar's Mom
Nicole McClain, a renowned fitness model and former fiancée to the beloved professional wrestler Brock Lesnar, gained rapid fame during their engagement. Although they are no longer together, her association with Lesnar elevated her status significantly.
McClain is a well-known figure in the fitness modeling world, having graced the screens of TV shows and magazines. Her talents go beyond modeling; she is also a passionate writer with a keen interest in hunting and photography. Her dedication and hard work have solidified her position in the industry.
Father, Brock Lesnar is a WWE Superstar
Brock Lesnar is a name synonymous with professional wrestling and mixed martial arts. Born on July 12, 1977, in Webster, South Dakota, Lesnar has left an indelible mark in the world of combat sports.
Standing at an imposing 6 feet 3 inches and possessing incredible strength and agility, he has been a WWE powerhouse and a dominant force in the UFC. Lesnar's impressive career includes multiple WWE World Championships and a UFC Heavyweight Championship.
Her Parents Were Never Married
Nicole McClain and Brock Lesnar were in a long-term relationship, even becoming engaged, though they never officially married. McClain is a notably private individual, keeping her personal life away from the media and the spotlight.
Consequently, details about their wedding plans and dates remain elusive. The celebrity couple appeared content and optimistic about their future together. They once shared photos and moments openly, but this changed over time.
Unfortunately, the couple encountered insurmountable issues, leading to their separation in the mid-2000s. Despite their earlier closeness, McClain and Lesnar decided to call off their engagement.
Father, Brock Lesnar is Now Married to Rena Lesnar
Following his divorce from Nicole, Lesnar found happiness with Sable, a striking model, actor, and wrestler. Their private 2006 wedding in Maryfield, Saskatchewan, sealed their union, and the couple now enjoys a blissful married life on a farm.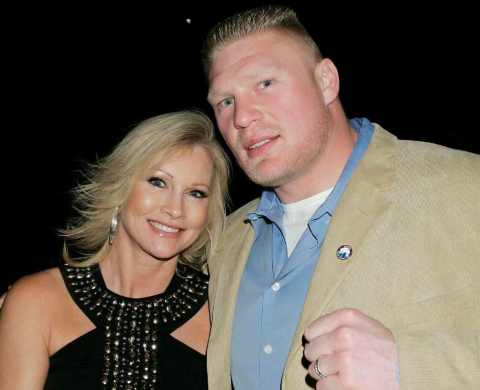 Parents to three adoring children – Turk, Duke, and Mariah – born with small gaps between them, their family is a picture of joy. Since departing WWE in 2004, Sable, or Rena, has maintained a low media presence, leading a serene and secluded life.
She abstains from social media, reflecting her private nature. The Lesnars remain a content and tight-knit family, living their lives away from the public eye.
Mya Lynn Has a Twin Brother
Mya Lynn was raised alongside her twin brother, Luke Lesnar. Luke appears to be following his father's path and eagerly anticipates a significant WWE debut.
In addition to Luke, Mya has two half-siblings, Turk and Duke Lesnar, born from her father's relationship with Sable. Luckily, Mya shares a close and harmonious relationship with all of her siblings, harboring no grudges and maintaining strong bonds with each of them.
Mya Lynn Lesnar As an Arizona State University (ASU) Player
Following in her father's athletic footsteps, 19-year-old Mya has made a name for herself in the world of track and field. She excels in discus throwing and is a professional volleyball player.
Remarkably, Mya joined Arizona State University's sports program at the tender age of 18, participating in discus throwing and shot put. Her exceptional athletic abilities secured her a place in the Arizona State University sports program while she was still in high school.
As the reigning Minnesota State Champion and one of the top six shot-putters in the nation, Mya has signed with Sun Devil Track and Field, marking a promising and successful career in the making.
Mya Lynn Lesnar's Net Worth in 2023
Mya Lynn Lesnar has already carved a name for herself in the industry, gaining recognition for her outstanding athletic abilities. However, her current net worth remains undisclosed.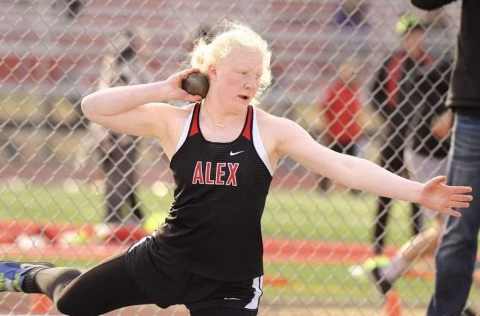 In contrast, her father, WWE sensation Brock Lesnar, boasts a staggering $25 million in wealth, primarily amassed from his lucrative wrestling career.
Brock's substantial earnings included an annual compensation of $8.5 million, making him the second-highest-paid wrestler in WWE. While Mya shines in physical sports, she has yet to accumulate the wealth her father has amassed, but she certainly inherits the legacy of athletic excellence.
How Tall is Mya Lynn Lesnar?
Likewise, Mya Lynn Lesnar stands at a height of 5 feet 3 inches (160 cm) and maintains a weight of 62 kg (136 lbs).
While she might not be particularly tall, Mya compensates with her impressive muscular physique, a result of her early volleyball training.
Furthermore, she sports short blonde hair and striking blue eyes, which add to her distinctive and captivating appearance.
Her Birthday and Age
The exceptional athlete Mya Lynn Lesnar, born in 2002, has now reached the age of 21. Her birthday falls under the sun sign of Aries.
Individuals born under the Aries sign are often characterized by their confidence, assertiveness, and an inherent sense of optimism compared to other astrological signs.
Visit Glamour Fame For More Related Content
-->