Who is Brooks Nader? What is her Net Worth? All Details here
Published Mon Aug 08 2022 By binda
Inside Brooks Nader's career and net worth? All Details are here.
Brooks Nader is an actress and fashion model. Born on Feb 07, 1996, in Baton Rouge, Louisiana, the stunning diva is 25. Best known for gracing the cover of Sports Illustrated Swimsuit magazine, Nader's many credits in the fashion industry and on runways make her an up-and-coming to reckon with.
The model recently wowed her thousand fans with her alluring figure in the Sports Illustrated issue. While her bold styles on the issue had many envious and in awe of the model's physique, many appeared with Brook's nearly-nude dress. The Louisiana native states she isn't afraid of little trolling and certainly isn't going to stop flaunting in racy fits. "I'm the type of personality that's like, okay, cool; people wanted to hate on it? I'm totally going to do it again," the 25-year-old says.
Brooks Nader's Early Life
Also an Instagram influencer, Nader was born to her parents, Breaux Nader and Holland Greene Nader, who reportedly aren't all supportive of their daughter's risque photoshoots. "My mom doesn't even think it's the best idea, but whatever — sorry, Mom," Nader says in response to her mother's dissent. She is the eldest child in her family and grew up with her three sisters.
Nader and her sisters studied at Episcopal High School and completed their primary and secondary studies. The young model shares the best relationship with her sisters, who Brook says are her best friends. After completing her studies in school in 2015, Nader attended Tulane University with a major in finance.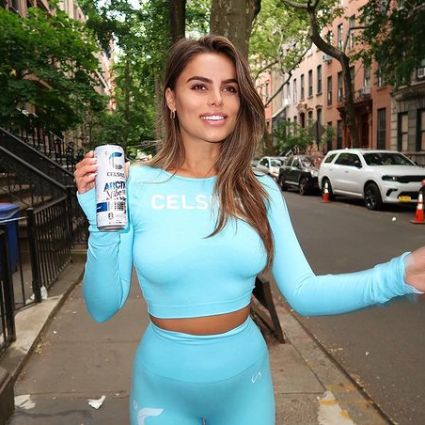 Brooks Nader is on the cover of Sports Illustrated Swimsuit magazine. Photo Source: Instagram
After completing her course at Tulane University, Brook went to explore the event and meeting space and coincidently landed in modeling; she was reportedly discovered by modeling agent Chad Gavery. Brook started to get many modeling gigs, which helped her build her successful model career in the fashion world. She has since focused on her modeling career.
Brooks Nader's Net Worth
An American fashion model, Nader has a net worth of $1.5 Million. She has been working as a model since 2015. The stunning brunette is also known for having earned representation from many modeling agencies including New York Models, NEXT Miami, LA Models, and Louisa Germany.
Aside from the exposure drawn from her many fashion gigs, Brooks has also amassed a massive following via her active work on social media; the fashion model so far has over 1 million followers on Instagram, where she diligently makes content on her glamourous lifestyle, makeup, and product reviews.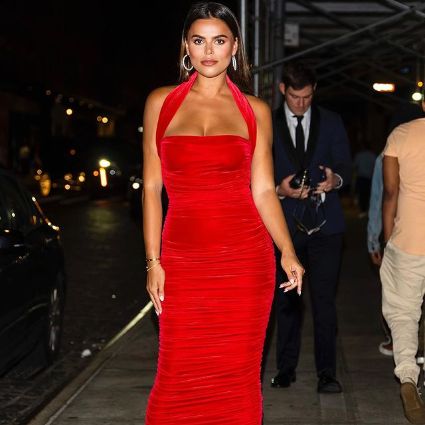 Brook Nader is an aspiring model with many credits.
Photo Source: Instagram
Besides her regular modeling gigs, Nader has worked for big brands, including Wish, Oh Polly, Letoile, and many more. She reportedly charges between $1000 and $15000 per promotional post. Tap to explore Nader's lavish life as a model and influencer.
Brook Nader's Career and Profession
Brooks Nader moved to New York after completing college and worked as a model full time. Since foraying into the fashion industry after obtaining her bachelor's degree, Nader has reached a few feats, including a coveted victory as the Sports Illustrated Swimsuit model in the 2019 model.
The Louisiana-born also made her mark as the magazine's First Rookie of the year in 2020 and was presented with an opportunity to perform in Sports Illustrated's 2020 swimsuit issue. Nader was featured in a Sports Illustrated Lovely Lady of the Day, which made her a familiar face amongst many other upcoming.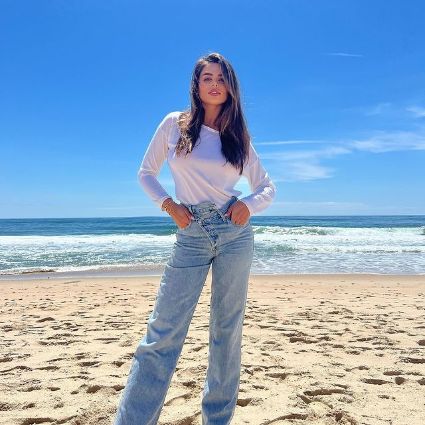 Brooks Nader won the Sports Illustrated Swimsuit model 2019 model. Photo Source: Instagram
Brooks' resume also includes stints with big brands like Covergirl, Elle Magazine, and Laura Mercier. As she continues to grow and make her mark as a fashion model, Brook continues to thrive by changing agencies that contribute to her growth. She has been signed by many agencies like New York Models, Women LA, NEXT Miami, and Women360 NY in the past.
Don't miss: Who is Donnie Yen? What is his net worth?
Inside Brooks Nader's relationship
Brooks Nader is a happily married woman. She got married to her husband Willaim Haire on December 14, 2019. Before getting married, they dated for many years. Their marriage ceremony was held in New Orleans at St. Mary's church.
Willaim is an adviser and businessman. He is handling the position of Digital Sales and Partnerships Vice President recently. He started his career with the team in March 2012 and got the position of Franchise Account Executive. Haire previously served as the sales manager as well as a national digital director for the magazine.
Check out: Inside Rod Stewart's Massive Net Worth: All Details Here.
In a conversation, the Sports Illustrated model recalls her first meeting with Haire, which she says was awkward. They were waiting in line in order to enter the Mr. Purple bar when they met for the first time. Brook recalls how they connected after she was declined an entry inside the bar due to the age criteria.
Brooks Nader is married to Willaim Haire.
Photo Source: Instagram
Brook and Haire's friendship eventually turned romantic and the pair soon found themselves head over heels for each other. After dating each other for some time, Haire took their relationship up a notch in October 2018 and proposed to her.
They finally decided to marry after being engaged for over a year. They did traditional and grand marriages, which took place at Saint Mary's Church in New Orleans. The pair walked down the aisle in front of their friends and family members. They both stole everyone's attention at their wedding with their looks. He looked handsome in his black tuxedo and she looked beautiful in a strapless wedding dress.
Brooks Nader's Lifestyle
Brook's flourishing career is a reminder that nothing comes easy. Nader has been vocal and demonstrative of the changes she has made in her lifestyle for her modeling career, especially in the area of fitness. She goes for workouts in the gym five days per week for maintaining her weight. She focuses on her nutritious diet.
Brooks Nader has participated in the Bronx and Banco: Spring/Summer 2020 at NYFW in 2019.
Source: Sports Illustrated Swimsuit
Nader has opened up for various shows like Backtrace released in 2018 and Entertainment Tonight. She has also taken part in the Bronx and Banco: Spring/Summer 2020 at NYFW in 2019. A quick look at Brook's Instagram feed and one can grasp the model's love for traveling and documenting surreal experiences.
Stay connected to glamour fame for more.
-->