Who Is Donnie Yen? What Is His Net Worth?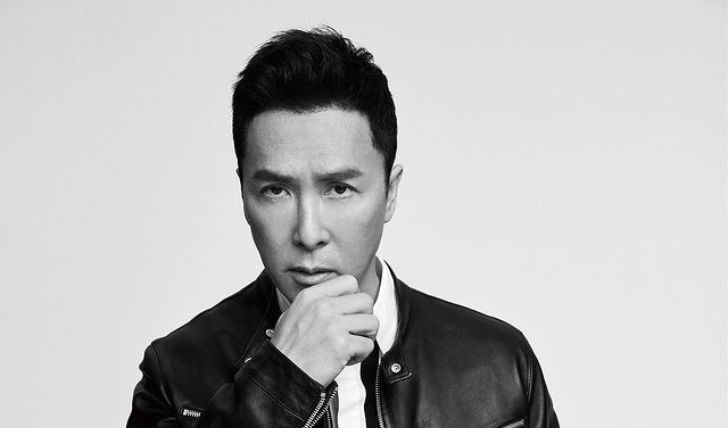 Inside Donnie Yen's career and net worth: The complete breakdown here!
Fans' interest in Donnie Yen and his career peaks as the actor steals the show in the recently dropped John Wick: Chapter 4's teaser trailer. Starring Keanu Reeves as the fan-favorite hitman John Wick, Yen, who's playing Caine in the fourth installment of the franchise, can be seen facing off Reeves's Wick in the trailer. Also starring Laurence Fishburne, Ian McShane, and Lance Reddick, John Wick: Chapter 4 is scheduled to premiere on March 24, 2023.
Donnie Yen Chi-tan was born on July 27, 1963, in Guangzhou, Guangdong, China, to Bow-sim Mark, a martial arts grandmaster, and his father, Klyster Yen, a newspaper editor. Yen has also delved into martial arts and is a revered martial arts artist and former Wushu tournament champion. Donnie landed his first starring role in the 1984 action film Drunken Tai Chi, but it wasn't until the 1992 martial arts film Once Upon a Time in China II that Yen got his breakthrough.
What is Donnie Yen's net worth?
Yen's stellar career in showbiz and his other ventures have amassed him a staggering net worth. Celebrity Net Worth estimates the Hong Kong actor to be worth $40 million. Yen's slew of credits in martial arts films has made him one of the most revered Asian actors and one of the highest-paid as well. Yen initially worked as a stuntman and gradually made his way into acting.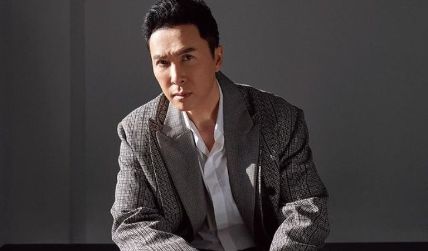 Yen made his acting debut in 'Drunken Tai Chi' in 1984.
Photo Source: Instagram
Donnie debuted with Drunken Tai Chi and later starred in Tiger Cage, but despite playing a primary role in the films, Donnie had a hard time breaking through. The China-born finally got his due recognition when he shared the screen with the legendary Jet Li in the 1992 martial arts film Once Upon a Time in China II. Yen and Li's starrer Hero was a massive big office smash, having grossed over $177 million; the wuxia film was nominated for an Oscar for best foreign language film.
Don't Miss: What was Paul Newman's Net Worth at the Time of His Death?
While enjoying a soaring success as a best-sought actor for martial arts and action films, Donnie also ventured into television. He starred as Chen Zhen in the television series Fist of Fury and later reprised the role in Legend of the Fist: The Return of Chen Zhen. The martial artist-turned actor founded his production company, Bullet films, and directed a few, including Legend of the Wolf.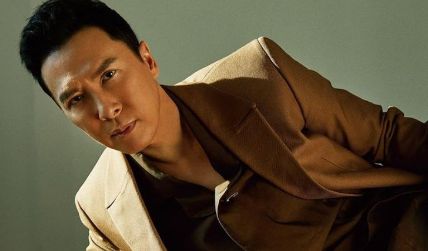 Donnie is also the founder of Bullet films production company.
Photo Source: Instagram
After rising to become a well-recognized face in his native, Donnie forayed into Hollywood as a fight scene choreographer and eventually an acclaimed actor. Yen has action choreographer credits in some of the most notable films, including in Stormbreakers, Flash Point, and Shanghai Knights, where he also played one of the antagonists. Sources estimated Yen's earnings in 2013 alone to be a whopping $28.4 million.
Donnie Yen's Hollywood roles!
Despite being an A-lister in the Hong Kong film industry, Donnie, for long, was an underutilized star in Hollywood films. Yen's impressive martial arts skills in movies like Ip Man, Hero, and Once Upon a Time in China II did land the actor a place in American productions, but only as an action choreographer and supporting actor.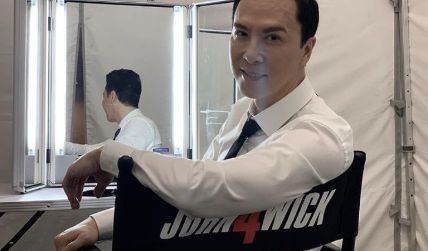 Yen portrayed Chirrut Imwe in 'Rogue One: A Star Wars Story.'
Photo Source: Instagram
Donnie made his mark in Hollywood when he nabbed a coveted role in the Star Wars franchise. Yen played Chirrut Îmwe, a blind warrior in Rogue One: A Star Wars Story, which grossed over $1 billion. He next starred as Xiang, an xXx agent, in the 2017 action-thriller XXX: Return of Xander Cage, which grossed $346.1 million. Donnie's other Hollywood credits, like Blade 2 and Highlander: Endgame, had limited lines for the Hong Kong star and, as per critics, undermined Yen's skills and talents.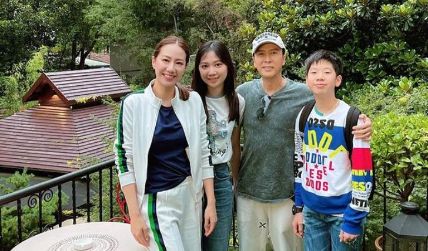 Yen is married to Hong Kong model Cissy Wang,
Photo Source: Instagram
Donnie's recent films include the 2019 blockbuster Ip Man 4: The Finale. Starring Yen in his iconic Ip Man character, Wu Yue as Wan Zonghua, and Vanessa Wu as Hartman Wu, the fourth installment of the Ip Man series grossed a whopping $239 million. Yen played commander Tung in the 2020 fantasy action drama film Mulan, a $70 million grosser.
Donnie Yen's must-watch upcoming!
John Wick: Chapter 4 teaser trailer has fans awaiting the slick action between Reeves and Yen's character. The teaser of the Keanu starrer comes over a week after Donnie's starrer Raging Fire, also produced by him, won the best film, director, editing, and action choreography at Hong Kong Film Awards.
'John Wick: Chapter 4' will be released in March 2023.
Source: IGN
The Hong Kong actor's another awaited flick included Coming Back Home, previously titled Polar Search and Rescue. The trailer to the rescue thriller dropped earlier this year, and the story follows Donnie's character's emotional and nerve-wracking attempts to find his long son. "Coming Back Home is by far the best script I have read and perhaps my best performance yet. Looking forward for you guys to see it," the Hero actor wrote in a post. The film is set to release sometime in 2022.
Recommended: What is Jhene Aiko's Net Worth in 2022? Details on 'Sativa' Singer's Earnings!
Stay connected to glamour fame for more.
-->