What was Paul Newman's Net Worth at the Time of His Death?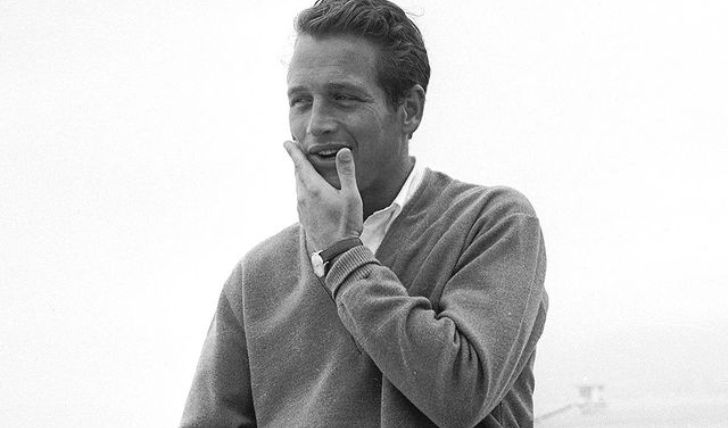 Paul Newman's net worth revealed: The complete breakdown here!
One of the most prominent leading actors in Hollywood in the 90s, Paul Newman's accomplishments extend beyond his iconic roles in the industry. Best known as an Oscar winner, Newman's career as a film director, race car driver, philanthropist, and entrepreneur, also defined his impeccable persona in Hollywood. Some of his best-known credits are Cat on a Hot Tin Roof, The Hustler, Cool Hand Luke, The Verdict, and The Color of Money.
Paul Leonard Newman was born on January 26, 1925, in Shaker Heights, Ohio. A curious cinephile as a kid, Newman would participate in many of his school's productions and later at local theatres. After completing his term in the United States Navy during world war II, Newman obtained his degree in drama and economics from Kenyon College in 1949. He would kickstart his career in Broadway theatre and later amass much acclaim with Somebody Up There Likes Me, a 1956 drama film.
Paul Newman's net worth at the time of his death!
Aside from leaving a legacy as one of Hollywood's most iconic leading actors, Newman's commendable work in filmmaking, entrepreneurship, and philanthropy also endowed him with colossal fortune and immortal stardom. At the time of his death on September 26, 2008, the Oscar-winning actor's net worth was estimated to be a staggering $80 million.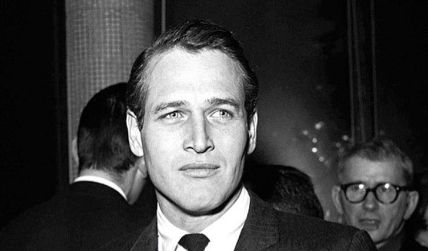 Newman was a director, entrepreneur and an Oscar-winning actor. Photo Source: Instagram
Sources credit Paul's eye-watering fortune as the direct gain of his imposing career and various endeavors outside of films. After his brief stint on Broadway, Newman broke into the big screen with Somebody Up There Likes Me in 1956. Paul's next starrer, Cat on a Hot Tin Roof, made him the ultimate heartthrob and landed him his first Oscar nomination. Throughout the late 50s and the 60s, Paul was a recurring leading face in most high-profile projects, including Exodus, From the Terrace, The Hustlers, Torn Curtain, Winning, and WUSA.
Don't Miss: What is Jhene Aiko's Net Worth in 2022? Details on 'Sativa' Singer's Earnings!
While at the pinnacle of his acting career, Newman also branched his repertoire into directing. His directorial credits include Rachel, Rachel, screen versions of plays like The Effect of Gamma Rays on Man-in-the-Moon Marigolds, and The Shadow Box. Paul's 80s blockbuster The Color of Money, which earned him his first Oscar for best actor, well highlights his decades-long reign in the industry.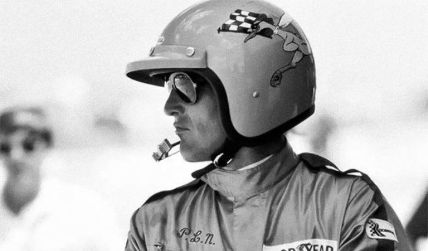 Paul was inducted into the sports car club of America Hall of Fame in 2009. Photo Source: Instagram
Newman knew no limits; in the 80s, the Ohio-born successfully delved into the motorsports industry. Paul's motorsport career lived on alongside his movie career. Newman won major championships, including four nationals, Rolex 24, and more. He was inducted into the Sports Car Club of America Hall of Fame a year after his death in 2009.
Did Paul Newman own a food brand?
Indeed, The Color of Money actor founded an eponymous food brand, Newman's Own, along with his friend A.E. Hotchner in 1982. The brand started with a homemade dressing salad initially and later was commercialized by incorporating pasta sauce, frozen pizza, lemonade, popcorn, salsa, and many other edibles.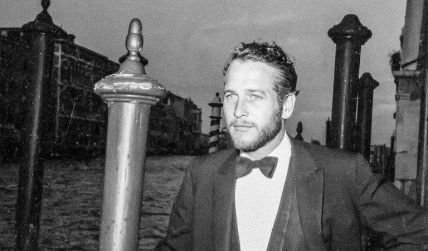 Paulman founded the iconic Newman's Own in 1982. Photo Source: Instagram
Since its inception in 1982, Newman's Own has given 100% of its profits to charities. Research shows the brand has donated over $250 million to date. In 2016 alone, Newman's Own gave away $30 million after grossing $600 million in sales. After Paul died in 2008, the company's authority was passed on to CEO Forrester, who fired back in 2019. The food brand has since been taken over by Miriam E. Nelson as the CEO and interim president.
Recommended: What Is Salma Hayek's Net Worth? All Details Here.
The actor's philanthropy doesn't end at Newman's Own renounced proceeds. The Winning actor and his wife, Joanne Woodward, now his surviving widow, were known for their active contributions to charity. Paul founded Hole in the Wall Gang Camp in 1988. Based in Ashford, Connecticut, the non-profit summer camp serves families and children battling cancer. Newman died of prolonged lung cancer in 2008.
Paul Newman's wife, Joanne Woodward's net worth!
Woodward, 92, is as acclaimed and credited as her late husband. Also, an Oscar winner like Newman, Joanne is the last of the earliest Academy winners and also the last of the surviving actors of the classic period. As per Celebrity Net Worth, the actress has an estimated net worth of $50 million.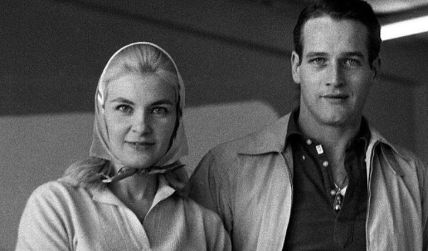 Paul is survived by his wife Woodward and their three daughters. Photo Source: Instagram
Woodward's most notable credits include The Three Faces of Eve, which earned her an Oscar and a Golden Globe, Rachel, Rachel, Summer Wishes, Winter Dreams, Mr. and Mrs. Bridge, and Do You Remember Love? In a career spanning more than six decades, Woodward won three Emmys, one as a producer, one BAFTA, three Golden Globe, two SAG, one Oscar, and three Oscar nominations.
'The Last Movie Stars' will explore Newman and Woodward's extraordinary love story.
Source: CBS Sunday Morning
Fans will get to take a stroll down the Oscar-winning couple's glorious life in the upcoming The Last Movie Stars. Directed by Oscar-nominated Ethan Hawke, the forthcoming HBO docu-series explores Newman and Woodward's timeless love story, their respective career, and tragedies. Paul is survived by his wife, three daughters and two more daughters from his first marriage with Jackie Witte.
Stay connected to glamour fame for more.
-->