What Is Salma Hayek's Net Worth? All Details Here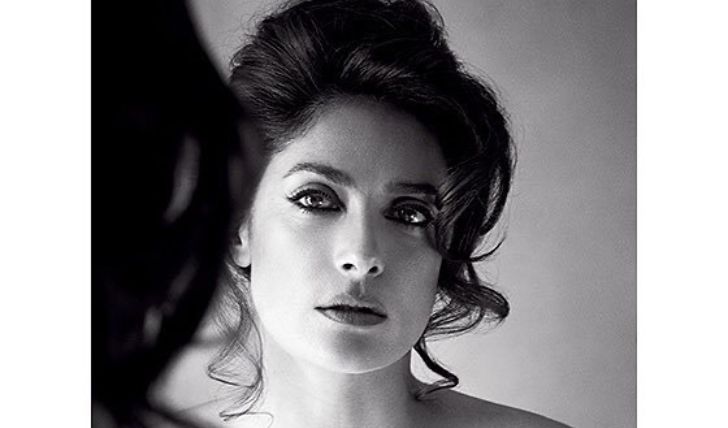 Inside Salma Hayek's colossal net worth: The complete breakdown here!
Salma Hayek is one of the few Hollywood stars who've made it amongst Hollywood's elite club despite her émigré- status and all the odds and typecasting that comes with the title. Before kicking off her career with the 1995 neo-western film Desperado, which also catapulted Salma to become a leading star, she was already the best-known soap opera star in her native; Before foraying into Hollywood, Salma had cemented her resume by starring in Teresa, Midaq Alley, Mi Vida Loca, and Roadracers.
Hayek was born on September 2, 1966, in Coatzacoalcos, Veracruz, in an opulent family. Hayek ventured into acting against her parents' wishes and became the best-known telenovela star by her early 20s. Hayek has only grown more affluent and famous with every venture she has taken; the actress was in her prime with one Oscar and two Emmy nominations under her belt when she met her now-husband, the French businessman François-Henri Pinault.
What is Salma Hayek's net worth?
From debuting with the television series Un Nuevo Amanecer in 1989 to recently headlining high-profile projects like Eternals, House of Gucci, and Bliss, Hayek has emerged as one of the highest-paid actresses in the industry. Celebrity Net Worth estimates her net worth to be a whopping $200 million. However, the bold estimation also reflects Salma's fortune from her marriage.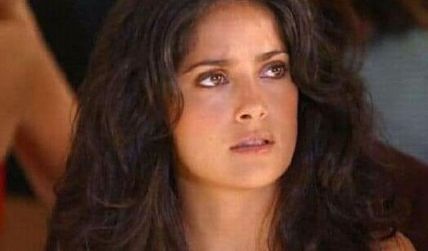 Salma broke into Hollywood with Desperado in 1995.
Photo Source: Instagram
After becoming a household name in her native, Salma was introduced to the world with a banger. Her breakout film Desperado grossed a striking $58 million against a budget of $7 million and pitched Salma as a star to reckon with. A verified up-and-upcoming A-lister, Hayek's career only accelerated in consecutive years as she starred in From Dusk till Dawn, Fled, Fools Rush In, 54, Wild Wild West, and Dogma.
Recommended: What is Luke Combs's Net Worth in 2022? Details on his Earnings here.
Just when watchers assumed Salma had reached the peak of her career, the brunette beauty's role as the Mexican painter Frida Kahlo in the biographical drama film Frida in 2002 proved that Salma was just starting. The Mexican-American star bagged an Oscar nomination for her role. Produced by her production company Ventanarosa, which she founded in 2000, Frida grossed $56.3 million against a budget of $12 million.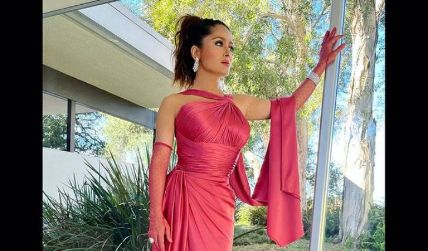 Salma was nominated for Oscar for the biographical drama 'Frida.' Photo Source: Instagram
Hayek's branched venture isn't limited to producing. In 2003, the Eternals actress won an Emmy for outstanding directing for The Maldonado Miracle, a children's special. Hayek's bankable reputation grew in the 2010s when she headlined blockbusters like Grown Ups, Puss in Boots, Savages, Some Kind of Beautiful, and The Hitman's Bodyguard, which grossed $176.6 million against a budget of $30-69 million.
Salma Hayek's recent projects and upcoming!
Hayek has starred in some of the most notable projects of her career in the last few years, and not highlighting them would be a job half done. Salma portrayed Pina Auriemma, a convicted accomplice of Patrizia Reggiani, a former socialite and a convict, in the 2021 blockbuster House of Gucci, which grossed $156.8 million. "I've been an actress 37 years. And I feel like my career is better than ever," Salma said while commenting on her casting as Pina.
Hayek played Pina Auriemma in 'House of Gucci.'
Source: MGM
Hayek starrer Eternals, a Chloé Zhao-directed Marvel film, was the No. 1 movie in the U.S in 2021. The star-studded superhero film, which also had Gemma Chan, Richard Madden, Don Lee, and Angelina Jolie in its ensemble cast, grossed a whopping $402.1 million. Hayek is reuniting with Jolie in her next anticipated upcoming Without Blood.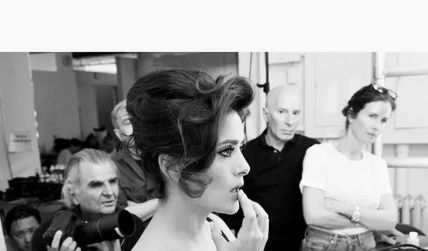 Salma is working with Jolie in the upcoming 'Without Blood.'
Photo Source: Instagram
Based on Alessandro Baricco's best-selling novel, the film is reportedly under production in Rome and Southern Italy. Written and directed by Jolie, the upcoming will also star Demián Bichi. Santa Evita, another hotly-anticipated project of Salma, is scheduled to premiere on July 26. Executive produced by Hayek, the homonymous novel-inspired series stars Natalia Oreiro, Ernest Alterio, and Dario Grandinetti.
Is Salma Hayek's husband a billionaire?
Better known as Salma's French husband, François-Henri Pinault is a giant in the business world. Heir of the billionaire businessman François Pinault, it is no surprise that François-Henri's inherited wealth has made him a billionaire. Pinault has been serving as chairman and CEO of the luxury group Kering since 2006.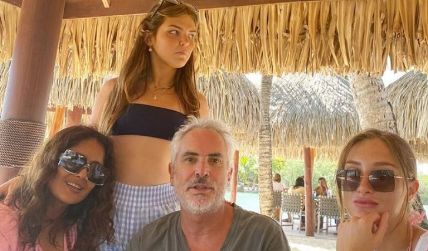 Pinault is the chairman and CEO of Kering.
Photo Source: Instagram
For those unaware, Kering is a multinational corporation that owns high-end brands like Balenciaga, Gucci, Bottega Veneta, and Yves Saint Laurent. The corporation's revenue was estimated to have reached a staggering €13.1 billion in 2020. The Pinault family also owns the Le Point magazine, a part of the French newspaper Le Monde.
Check Out: Is Amanda Holden Rich? What is her Net Worth in 2022?.
Salma and Pinault have been married since 2009, and the duo shares a 14-year-old daughter named Valentina Paloma. François is also a father to three more children, son Austin, who he had with his ex-girlfriend, model Linda Evangelista, and son François and daughter Mathilde with his ex-wife Dorothée Lepère. The otherwise low-profile businessman came to the news in 2019 when he pledged €100 million to the Notre Dame Cathedral restoration.
Stay connected to glamour fame for more.
-->