Who Is Salma Hayek's Husband François-Henri Pinault? Inside their 13-Year-Long Marriage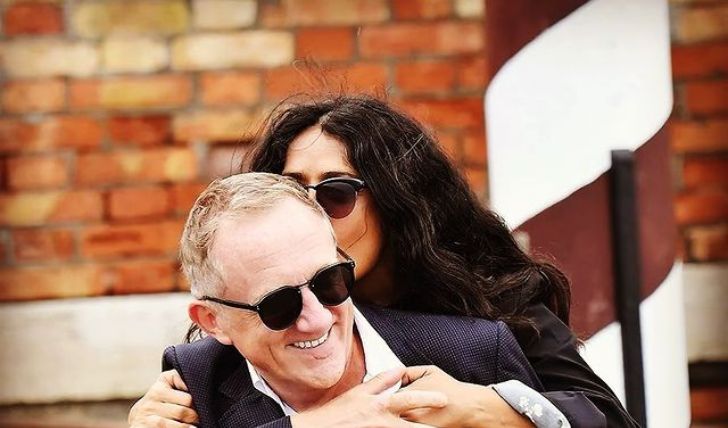 Everything to know about Salma Hayek and François-Henri Pinault's marriage: Complete story here!
Actress and producer Salma Hayek is undoubtedly an emerging giant in Hollywood. But before she ventured into English-speaking roles and defied expectations and stereotypes that come with being a Mexican-American artist, Hayek was already an established star in her native. Hayek's notable roles in telenovela include Teresa, El callejón de los milagros, and Mi Vida Loca.
Hayek was born 55 years ago in Coatzacoalcos, Mexico, in a privileged household. Despite facing restrictions at home, Hayek flouted the imposed rules and went on to become the biggest soap opera star in her early 20s. Hayek's made her debut in Hollywood with the 1995 neo-western film Desperado, also considered her breakthrough. Aside from her thriving career in showbiz, Hayek's personal life also exudes stability and prosperity.
Inside Salma Hayek's enduring marriage!
Hayek is married to François-Henri Pinault, who isn't from the showbiz world, but certainly isn't the lesser-known of the two. Hayek's blockbusters may have endowed her with a permanent spot in the limelight, but her husband also holds an acclaimed status in the business world as a billionaire. Pinault, 60, is a French businessman. Heir of the French billionaire businessman François Pinault, he is the chairman and CEO of the luxury group Kering.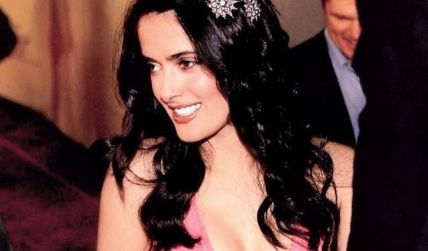 "He has made me become a much better person," Salma says while gushing about her husband.
Photo Source: Instagram
The Academy award-nominated actress shares how she met the businessman when she was least expecting. "I found a man better than any man I could ever in my life imagine existed. He found me, actually. I wasn't even looking," the Eternals actress says. Although, the intel of the duo's first chance counter remains blurred. Hayek refuses to share it, saying, "I'm not going to tell you. It's such a romantic, amazing story, but it is mine. I don't want to vulgarize it by making it into a story to make myself interesting."
Salma's husband, Pinault, is a French businessman.
Source: ET Canada
Insiders claim the pair met in 2006 at Palazzo Grassi in Venice, where they were attending a gala. The Eternals actress announced her engagement to the businessman in 2007 amid her first pregnancy with Pinault. The couple tied the knots in 2009 in Paris. Salma's marriage to the French billionaire has exposed the actress to some stereotypical criticism, but the Like a Boss actress has remained unbothered.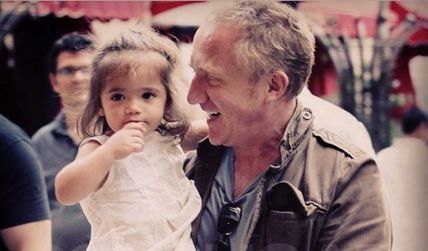 Salma and Pinault share a 14-year-old daughter.
Photo Source: Instagram
"You know the thing is that in pictures, you cannot begin to guess the magic in him," Hayek said while alluding to the criticism of her being after the businessman's money. For the record, the Desperado actress's net worth is estimated to be $200 million. Salma adds, "He has made me become a much better person, and grow in such a good, healthy way." Despite all her award-winning feats in the industry, Hayek calls her marriage her biggest accomplishment in life.
Check Out: Who Is Christian Bale's Wife Sibi Blažić? All Details Here.
How many kids do Salma Hayek and François-Henri Pinault have?
The Frida actress shares one daughter, Valentina, 14, often dubbed the mini version of the actress, with Pinault. But the pair are hardly a family of three. When Hayek married the French businessman, she also took on the duty of being a bonus mother to François's three children from his previous relationships. Pinault dated supermodel Linda Evangelista for a year in 2005, and their relationship resulted in the birth of Pinault's firstborn, Augustin "Augie" James.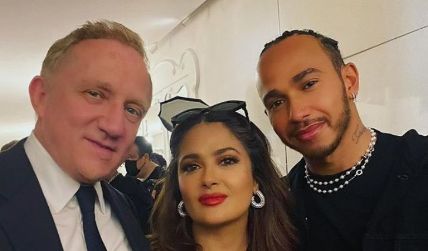 Pinault has three kids from his previous relationships.
Photo Source: Instagram
The billionaire shares two kids, son François and daughter Mathilde, with his ex-wife Dorothée Lepère, with whom he was married from 1996 to 2004. Judging by Salma's social media pages, the actress shares an affectionate bond with her stepchildren, who are recurring faces on Hayek's Instagram. Last year, the Eternals actress paid a sweet tribute to her stepdaughter on her 21st birthday. "My champion, you are such a bright light in our lives. I love you to the moon and back," Salma wrote while sharing a picture.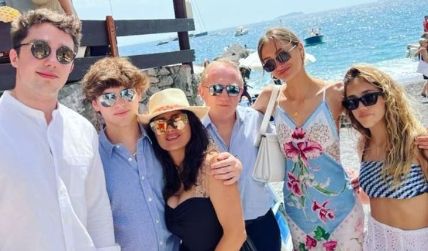 Hayek says she wanted more children but was not able to conceive. Photo Source: Instagram
Salma, 55, who had her only daughter at the age of 44, tells how she wanted more kids, but it simply wasn't possible for her. "I always wanted to have a lot of children, and I was not able to. My body, as a miracle, had one," says the Mexican-American star. Hayek explains how her desire to be a mother to more was met by her husband's children. "The huge blessing I've had is that my husband has three other children. So I have four," Hayek shares.
Don't Miss: Who Is Ana de Armas? Is She Dating Anyone?
Stay connected to glamour fame for more.
-->