Inside Paul Newman & Wife Joanne Woodward's Marriage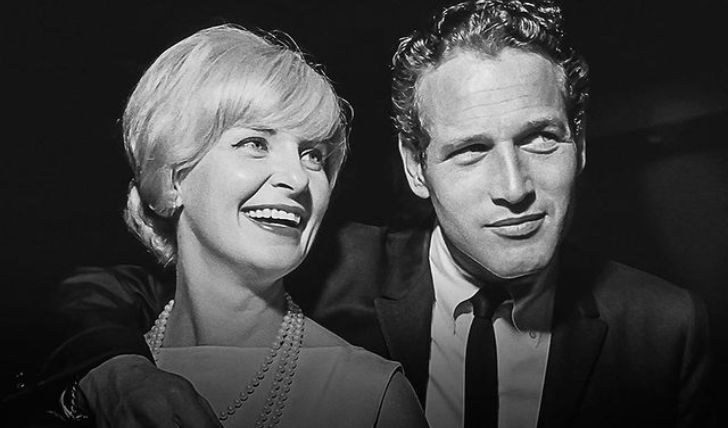 Paul Newman and Joanne Woodward were married for 50 years: Complete story here!
Paul Newman was an Oscar-winning actor known for his extensive and profound work in the movies. The late actor's life opens for a discussion and scrutiny again as The Last Movie Stars, which explores the lives of Newman and Joanne Woodward, approaches its premiere date. Ardent fans of Newman may check out James Clarke's new book Paul Newman: Blue-Eyed Cool, for never seen before glimpses of the Oscar winner.
Paul Leonard Newman was born on January 26, 1925, in Shaker Heights, Ohio, and died on September 26, 2008, in Westport, Conn, after a prolonged battle with lung cancer. Just a brief skimming of Newman's life reveals the extraordinary career he had cemented through his five decades-long stints in the business, and a slight heedful probe unveils Paul's enduring marriage with Joanne Woodward.
Inside Paul Newman and Joanne Woodward's marriage!
Newman, who died at the age of 83, is survived by Joanne Woodward, 92. Woodward is as famous and accomplished as her late husband. With an Oscar, a BAFTA, three Golden-Globe, and many more accolades under her belt, Joanne is one of the few surviving superstars of black and white cinema. Her best-known credits include The Three Faces of Eve, Rachel, Rachel, See How She Runs, and Do You Remember Love.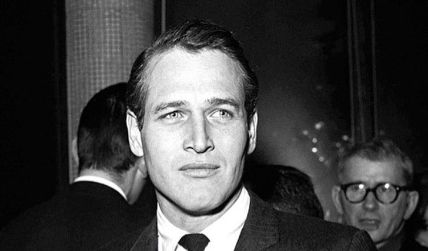 The Oscar-winning actor died at 83 in 2008.
Photo Source: Instagram
The Oscar-winning duo met on the sets of the Broadway romantic drama Picnic in 1953, but no feelings were realized at the time as Newman was married to his first wife, Jackie Witte, with whom he stayed married from 1949 to 1958 and had three kids. Newman and Woodward's relationship translated from colleagues to lovers when they reconnected on the sets of The Long, Hot Summer in 1957.
Check Out: Who is Luke Combs's Wife? Does 'Beautiful Crazy' Singer has Kids?
A year later, in 1958, Paul's divorce from Witte was finalized, and the Cool Hand Luke actor surely wasted no time marrying the love of his life on January 28, 1958. Often dubbed Hollywood's golden couple, Newman and Joanne formed the most enviable life together with their three daughters, Elinor, Melissa and Claire. The pair built their home outside of Hollywood in an 18th-century Connecticut farmhouse and represented what in today's time would be called a healthy and balanced relationship.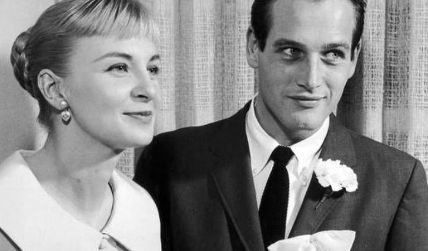 Newman and Woodward were often called Hollywood's golden couple. Photo Source: Instagram
An unveiled interview reveals Woodward attributing her husband's sense of humor and "some combination of lust and respect and patience. And determination" as the core factors of happy and longstanding marriage. Throughout their lives together as Hollywood's A-listers and parents, Newman and Woodward collaborated on and off the screen. The duo worked together in Paris Blues, Mr. and Mrs. Bridge, Rachel, Rachel, and offscreen, the twosome were active philanthropists.
Did Paul Newman cheat on Joanne Woodward?
"I'll carry it (guilt) with me for the rest of my life," Newman quoted in Paul Newman: A Life by Shawn Levy. But the quote doesn't indicate Paul's supposed unfaithfulness to his wife; instead, The Color of Money actor said it about his first failed marriage. Although the pair mostly presented a happy picture, their marriage wasn't devoid of some alleged turbulence.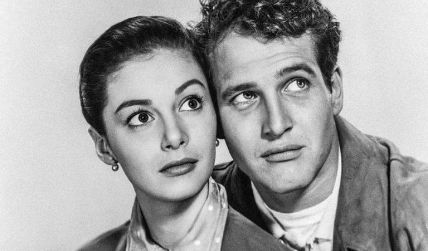 "I'll carry it (guilt) with me for the rest of my life," Newman had said. Photo Source: Instagram
Newman and Woodward were the happily married couple to the world, but sources say the duo's relationship wasn't perceived as admirable as one would hope in the business famous for his messy breakups and brief marriages. With his piercing blue eyes, fit physique and Greek-God-like aura, Newman was often accused of living a secretive casanova life, although the accusations were never proved nor admitted.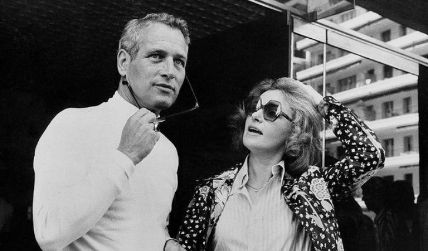 Newman and Woodward had three daughters, while Paul shared three more kids with his ex-wife.
Photo Source: Instagram
"People stay married because they want to, not because the doors are locked," the Oscar-winning actor has once said in response to the seemingly unending allegations. He added, "I have steak at home. Why should I go out for a hamburger?" When asked about her opinion on Paul's sexual appeal to women, Woodward quipped, "I've long since adjusted to my husband's status as a superstar and a sex symbol." The actress added, "I don't worry about women who come on strong with him, because I know what he thinks of them."
The Last Movie Stars' trailer dropped!
HBO's The Last Movie Stars trailer is finally here, and the docu-series looks every bit as good as what we hope is coming up. The upcoming 6-part docu-series will premiere on HBO Max on July 21, and the series is, above all else, a revisit to Hollywood's most iconic couple's life and their lovestory of fifty years. Directed by Ethan Hawke, the series celebrates Newman and Woodward's enigmatic lives.
'The Last Movie Stars' will be released on July 21.
Source: HBO Max
"I fell more in love with them as I did it," director Hawke says about the duo. He adds, "and the more you care about them, the more you want to do the story justice. Hawke, 51, whose credits also include Training Day, Before Sunset, and Boyhood, reveals a daughter of Newman and Joanne's reached him for the docu-series. "She thought that somebody should make a documentary about her parents," Hawke shares.
Check Out: Who Is Salma Hayek's Husband François-Henri Pinault? Inside their 13-Year-Long Marriage.
Newman's long-forgotten and abandoned memoir proved elemental to The Last Movie Stars. Newman had his best friend, Stewart Stern, a screenwriter, who interviewed the closest people in his life, including his ex-wife and colleagues. The upcoming series also features some of the archived interviews of Newman and Joanne and more insight into Hollywood's golden couple through conversations with their daughters.
Stay connected to glamour fame for more.
-->