Who is Luke Combs's Wife? Does 'Beautiful Crazy' Singer has Kids?
Published Fri Jul 15 2022 By sujan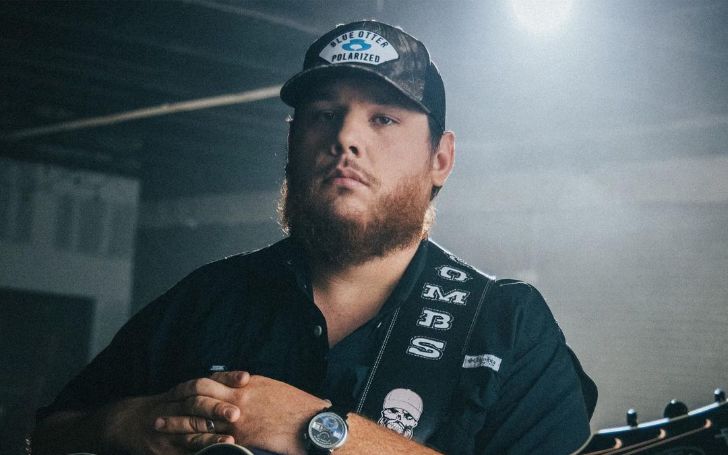 Know who Luke Combs is? Who is his wife? Does he have kids? And other details concerning his personal life are here in this article.
Luke Albert Combs was born in Charlotte, North Carolina, in the United States of America, on March 2nd, 1990. When he was eight years old, he relocated to the city of Asheville, North Carolina, with his parents. He began singing when he was quite young and continued to practice well into his senior year of high school. Luke Combs is a musician who hails from the United States and is also a songwriter. He is best known for his debut studio album, "This One's for You," published on June 2, 2017, by the label "Columbia Nashville."
Combs' first five singles all reached number one on Billboard's 'Country Airplay,' making Luke Combs the first singer-songwriter to have his first five singles all get number one positions on Billboard's 'Country Airplay.' The album contained a total of 12 tracks, among which were Combs' first five singles. The 'Recording Industry Association of America' awarded the album with a double-platinum certification, the 'Music Canada organization awarded it with a platinum certification, and the 'Australian Recording Industry Association' awarded it with a gold certification.
In the world of music, Luke Combs has established a strong reputation for himself. Since the release of his debut album in 2017, he has had a meteoric rise in popularity. His notoriety continues to grow. Because of his widespread fame, his followers are interested in learning more about his private life. In the next paragraphs of this article, we will discuss the particulars of his relationships and a few additional facts about him. Let's get started.
Is Luke Combs Single? Is he Married? Does he have Kids?
Before Luke Combs's music career took off, he and his wife Nicole Hocking's meeting took place. Luke recently shared with his devoted audience the news that he had made his first introduction to his future spouse at the Key West Songwriters Festival in 2016.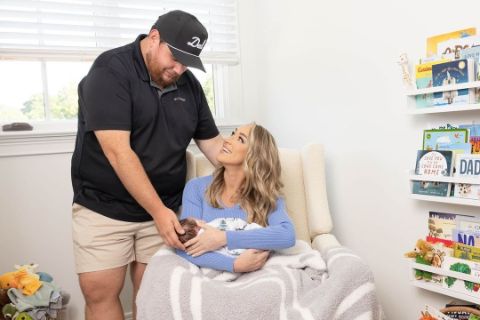 Image: Luke Combs and Nicole Hocking welcomed their first child
Source: Instagram @lukecombs
Even though Luke Combs and Nicole Hocking have only known one other for the past five years, they have quickly become recognized as one of country music's most adorable couples. Combs and Hocking began dating almost immediately after their initial encounter in 2016 at a music festival. In 2018, the couple shared the news that they were engaged, and shortly after that, Combs produced a tender love ballad inspired by his soon-to-be wife.
You May Also Like to Know: Are Chloe Green & Jeremy Meeks Still Together? Learn their Relationship History!
Since then, Combs has written several love songs and dedicated them to Hocking, whom he eventually married in 2020. The couple made the happy announcement in January 2022 that they would be parents for the first time. They welcomed their first child, a son, Tex Lawrence, on Father's Day in June of 2022. Tex Lawrence was their first child.
Luke Combs Talked About his Health Issues
Luke Combs said this while talking about some of the positive improvements he has made in managing his anxiety: "I still have my moments here and there." It's something I've learned about, and it's something I've been able to get my hands on." Combs further disclosed his weight loss struggle and that he suffers from pure obsessional obsessive-compulsive disorder (OCD). The illness, sometimes referred to as Pure O, is comparable to obsessive-compulsive disorder (OCD).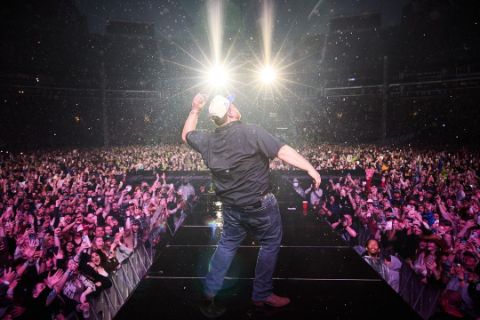 Image: Luke Combs faced some health-related issues
Source: Instagram @lukecombs
However, unlike traditional OCD, which is characterized by ritualistic behaviors, this particular subtype of OCD is characterized by recurring, intrusive thoughts. One way to define ruminating views is an ongoing excessive preoccupation with a single topic, experience, or feeling. Many people find it difficult because such ideas often go on and on without coming to an end. He went into further information, saying, "It'll be something concerning my health. I'll be concerned that a heart attack or stroke will occur in my body.
Don't miss: Shakira and her Partner Gerard Piqué Announce their Separation after 11 years of Relationship.
For more news and information related to your favorite celebrity, stay connected to Glamour Fame.
-->