Complete Detail of Singer Luke Combs' Weight Loss Struggles
Published Sun Feb 02 2020 By Sea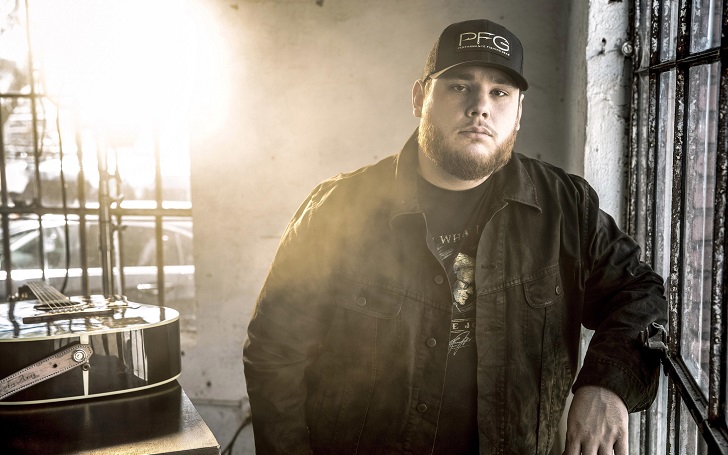 While Garth Brooks, Blake Shelton, Dolly Parton and such might be the ones to make the faces of country music, there are a few like Luke Bryan and Sam Hunt who have made it their own name in terms of modern country-pop music.
Luke Combs, on the other hand, seems to be way underrated despite all the hard work he's done. Of course, lifelong country music fanatics may well argue over that too.
Performing in 200 dates (more when counting the venues) a year in 2016 was not enough for him. He got recognized locally all around the Southeast and found the right time to release his debut album, "This One's for You", in 2017.
Watch: Music Video for Luke Combs - When It Rains It Pours
Then, he embarked on another breakneck speed of touring. Three No. 1 country radio singles in a row record, the first one since Sam Hunt did it in 2014, later, he lost his voice and was put to vocal rest for 10 days.
Recommended: The Incredible Story of the Grammy-winning singer Tamela Mann's Weight Loss
Sure, it disappointed a lot of his fanbase, which was growing in every show he went on, there was another struggle he had in his life. Yes, he'd been constantly slammed for his weight. And his fiancée, Nicole Hocking's had enough of it.
2017: Luke Combs Was Working His A*s Off for Weight Loss with Kevin Klug's 'Klug Fitness'
Behind the scenes, and Luke Combs is working as much as he can to get in his best body shape. He took to Instagram to share his weight loss story, revealing he'd struggled his whole life because of the weight.
I've struggled with my weight my entire life and I've been working my ass off to get to this point.
And then, in an effort to better himself, he was struggling again. In a good way, though. He was pulling weights like crazy in his front yard. The equipment and instructions were given out for 'Klug Fitness' owner, Kevin Klug, in Nashville.

Source: Luke Combs, Instagram
It's refreshing to see a man like him doing what he can to save his image when there is absolutely no need to. In the comments section, people were commending him for making an effort, but at the same time, they expressed a contrasting view, "some girls don't mind a keg instead of a six pack".
Nicole Hocking Slammed Negative Commenters on Their Relationship Relating His Weight
In October 2019, the 'She Got the Best of Me' singer's girlfriend-turned-fiancée, Nicole Hocking (caught her in the music video above?) posted an adorable photo of the two walking hand-in-hand on Twitter, writing "hey, you're hot".
While their fans were gushing over their love, it didn't take much time for some negative nancies to come over and bash on their relationship. They alleged she was only with him for his money. But remember, they started dating in 2016. His weight loss endeavor may have just been an inspiration from her.
Hocking wasn't the one to stay shut about that either. It didn't take long for her too to slam back at the naysayers. She wrote, "To everyone currently being less than pleasant to me on Twitter for dating a bigger guy," while sharing a meme of a Facebook Marketplace ad for "these hands" — two hands clenched into fists in different photos.
For his defense, many others also rallied behind them. The most epic one could be one user writing, "To all the guys with negative comments: your girl probably wants Luke more than they want you."
Catch all the details of singer Timbaland's Weight Loss journey.
The couple got engaged back in November 2018 and have a busy schedule with their own lives. But the wedding planning mode is still on. They will obviously share their big day with their adoring fans, when the day really comes.
Stay tuned and connected to GlamourFame for more Entertainment & Celebrity Lifestyle content. There are more inspirational and beautiful weight loss stories that need to be heard.
-->