Singer Timbaland Weight Loss - Full Story on His Dramatic Transformation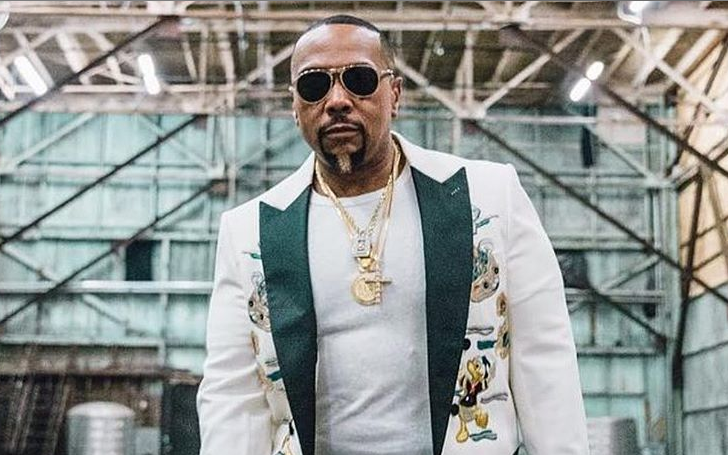 The Grammy-winning producer, millionaire talented musician singer, Timbaland (born Timothy Zachary Mosley), shed a substantial amount of weight over the few years. The dedicated artist took to his Instagram account to share some stories about his tough journey.
Timbaland rose to fame, working for high-end artists like Justin Timberlake, Jay-Z, Beyonce, Drake, Missy Elliot, and many more. He's a proud holder of hit singles like, 'Cry Me a River,' 'Apologize,' 'Promiscuous,' 'The way I are,' 'Sexyback,' 'Try Again,' and numerous others.
Lost Over 100 Pounds in A Year
A caption in the artist's Instagram,'There will just come a point where your goal will be greater than the moments as my trainer taught me. It's now a lifestyle for me.'
Source:Instagram
The incredibly talented musician recently posted a photo in his Instagram account of how he lost close to 130 pounds in a year. The singer was always known to excel in whichever path he chose.
Weight loss was no new thing for the artist either. Tim shared a picture back in 2016 regarding his dramatic weight loss and his inspirations to push far his limits.
The New Fitness Maniac Doesn't Give Many Briefings About How He Shook Off the Weight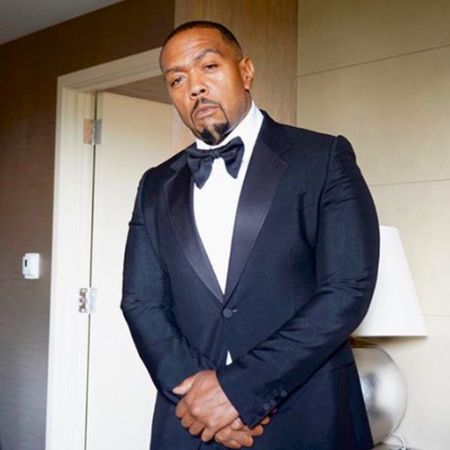 48 year old,Handsome Timbaland in a suit.
Source:Revolt
The songwriter did not reveal his diet or workout routine to lose weight. Though we can guess by his Instagram posts, he's an avid follower of said routine and hits the gym quite frequently.
Also Read: Melissa McCarthy Weight Loss - Learn the Total Pounds She Shed and the Secret to Her Diet!
Fitness concerned Mosley often shares videos of him in the gym, working hard, motivating himself, and his followers as well.
Uses His Social Media Handle to Inspire His Followers
Tim captions this as,The goal is greater then the moment!!!
Source:Instagram
The 48-year-old American producer is pretty active in social media. He first released the news about his slimming in his Instagram account. Tim's fans can continuously comment on how he inspired them to become healthy and live a nutritious life.
You May Also Like: Full Story on Whitney Way Thore Weight Loss
In a statement, he said, "When you realize that the only thing that is getting in the way of your goal is self-doubt, you'll want to push yourself harder."
Advocates for 'Daily Nutrition Guide' in His Instagram
The artist Instagrammed a photo of weekly nutrition guide.
Source: Instagram
Tim's been advocating for DBC fitness's weekly nutrition guide. Says, the plan is to teach everyone how to develop healthy habits and create meals that include the necessary macro and micro-nutrients to reach your desired goals.
Recommended: Mark Wahlberg Weight Loss - Learn the Secret to His Diet!
A firm follower of discipline, Mosley urges his followers to follow a diet plan, including proteins, carbohydrates, and fats. Maybe these are one of his secret keys of weight loss that we were wondering.
Reason for Losing Weight, Timbaland's Kids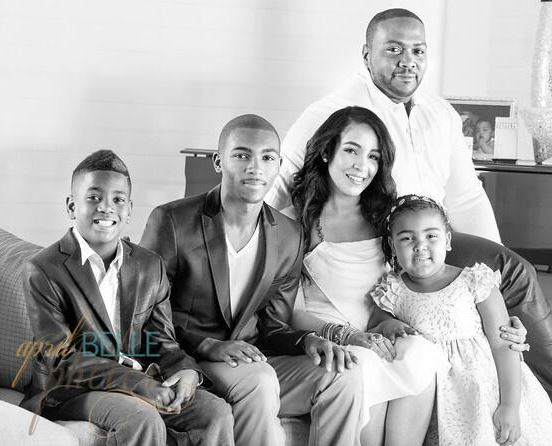 Lovely Family Photo of the Artist
Source:enewsdaily
Going back to the highs and lows of one's life, the 'apologize' star has seen some pretty down slides in his life. The artist got addicted to pills in 2011 when he was involved in a nasty divorce with his wife, Monique Idlett.
The star got a wake-up call when he saw himself about die in one of his dreams. With a sense of motivation, he changed his lifestyle and ended up where he is today.
Prioritizing his kids, Family man Tim gives credit to his three children for losing his weight. In his tough times the face of his three kids were what helped him get through everything.
Fans are Along with His Celebrity Friends, are Highly Impressed with Tim.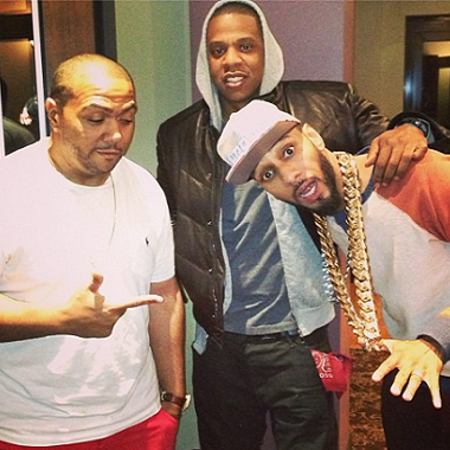 Friends, Swizz Beatz and Jay-Z with rapper Timbaland
Source: MTV
The 'Cry Me a River' star's got an impressive line of followers. Thousands of supporters constantly appraise Timbaland.
Not only that, celebs like 'Swizz Beatz,' 'Keri Hilson,' 'Fat Joe,' 'Ginuwine,' and many more can be seen commenting and boosting Tim's morale.
Stay tuned to Glamour Fame for more of these interesting news related to Entertainment, Lifestyle, Beauty.
-->