Bryan Adams Apologises After Ranting at 'Bat Eating' People in China
Published Wed May 13 2020 By Eden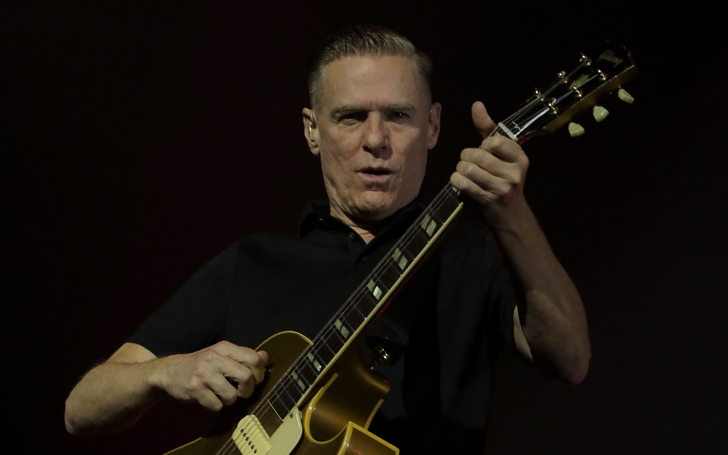 Bryan Adams delivers an apology after ranting about bat-eating people in China and accusing them of spreading coronavirus.
Canadian music icon Bryan Adams apologized for his Instagram rant where he blamed "bat eating, wet market selling animals, virus making greedy bastards" in China for giving birth to the coronavirus outbreak and subsequently creating global health crisis.
The 60-year-old posted a resentful statement on Instagram, lamenting how his expected appearance in London had been delayed owing to the medical crisis.
The singer wrote, "Tonight was supposed to be the beginning of a tenancy of gigs at the royalalberthall, but thanks to some fucking bat eating, wet market animal selling, virus making greedy bastards, the whole world is now on hold, not to mention the thousands that have suffered or died from this virus. My message to them other than 'thanks a f**ing lot' is go vegan."
Although the initial post is still on his Instagram account, Adams added a new post in which he apologized to anybody who had felt offended, and claimed that his goal was to encourage veganism.
The 'Summer of 69' hitmaker wrote, "Apologies to any and all that took offence to my posting yesterday. No excuse, I just wanted to have a rant about the horrible animal cruelty in these wet-markets being the possible source of the virus, and promote veganism. "I have love for all people and my thoughts are with everyone dealing with this pandemic around the world."
Adams' earlier remarks mixed a number of hypotheses about the sources of coronavirus in China, most notably it arose from meat distributed in a wet market in Wuhan, and that it was human-made in a laboratory there. He sparked a big online outcry on Twitter; U.S. actor and writer Cindy Chu was among his detractors, labeling him as "super racist."
Also Read: Bryan Adams Officially Signs With CAA
Meanwhile, the singer was also highly lauded by many who believe in his theory, even though there is no certainty regarding the source of the virus, despite its foundation in Wuhan.
Visit Glamour Fame for more interesting news of your favorite celebs.
-->