Bunny Wailer was a Father: All About His Children Here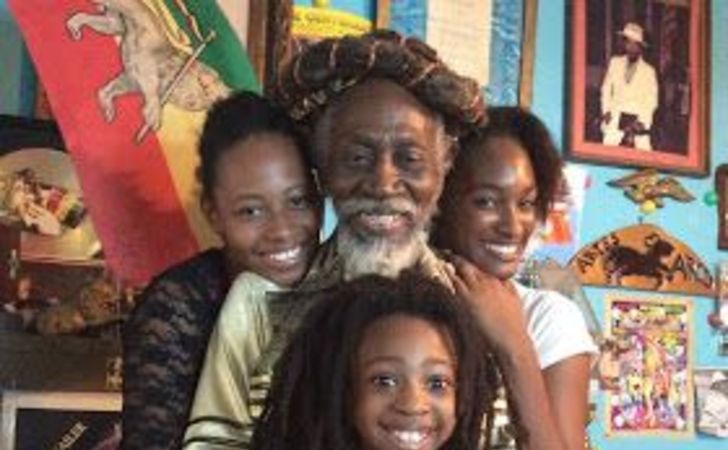 Everything you should know about Bunny Wailer's children. Find it all here!
Nevile O'Riley Livingston OM OJ, popularly known as Bunny Wailer, was a singer, songwriter, and percussionist. He was the last surviving member of the original reggae band "The Wailers" that included big personalities like Bob Marley and Peter Tosh.
The reggae singer was from Nine Miles' village on the northern coast of Jamaica, where he lived almost all of his life. Bunny began his career alongside Marley and Peter Tosh and did reach the pinnacle of his career with them, but the trio went their own way after a point in their career. Bunny recently passed away on 2nd March.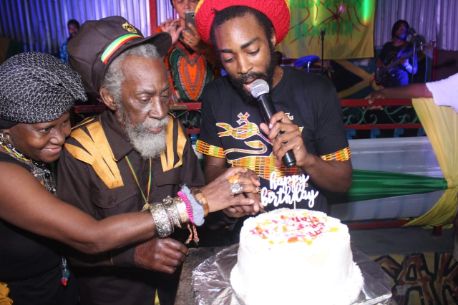 Livingstone was a father to 12 daughters and one son.
Photo Source: Dance Hall Mag
Livingston was married to a songwriter named Jane Watt, who mysteriously disappeared last year and still remains missing to date. According to his manager, Bunny was a father to 13 children,12 girls and one boy. Please keep reading for more details on his children.
A father to 13 children
As per sources, the Jamaican singer was a family man and enjoyed spending time with his loved ones. He had a very big family that included 13 of his children,10 sisters,3 brothers, and grandchildren.
His 13 children included 12 girls and one boy, their age ranging from12 to 50 years old. Most of his kids are reported to be residing overseas. No information is found on any of them except his one daughter's name is Sensi Love and a son Whose name is Abijah Asadenaki Livingston.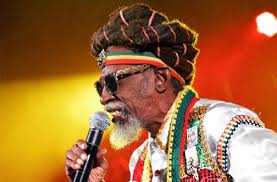 Bunny's son Asadenaki is also an Artist.
Photo Source: Jamaicaobserver
It is unknown if he shared all of his kids with his wife of 50 years, Jane, or not. Because his son Asadenaki, in most of his statements on Jane Watt's missing case, keeps referring to Jane as his father's wife and not his mother.
Asadenaki followed in his father Bunny's footsteps and is a singer and songwriter now. He has apparently worked with his father over the years and assisted him in all of his trades.
Don't Miss: Cristiano Ronaldo Makes Another Record in His 600th League Appearance
Asadenaki recently hit the news after his father's death with his statement on Bunny's manager Maxine Stowe. The young Livingston announced that he is cutting all ties with his late father's manager Maxine.
Asadanaki mentions that he had been suspicious of Maxine's behavior ever since Jane Watt went missing. And that he has told the police about his suspicion. The late singer's son further stated how Maxine would often go behind their back cutting deals by herself on his father's name.
The Wailers
Bunny Wailers and Bob Marley essentially grew up as stepbrothers. Marley's single mother had moved in with Livingstone's single father, who ran a grocery store in the village. Marley and Livingstone met Peter Tosh soon, and the trio immediately hit it off.
Aka the godfather of reggae, Joe Higgs took the young reggae aspirants under his wing and trained them. The Wailers soon achieved fame for their classics like "Simmer Down," "Stir it up," and were at the peak of their career in the early 1970s. They were starting to receive opportunities worldwide and were going on tours in UK and USA.
Bunny was a Rastafarian and believed in sticking to one's roots.
Photo Source:leaderpost.com
Bunny, however, was reluctant to live that life. He was a Rastafarian, and he thought all that constant traveling and eating processed foods and the chase for fame was going against his belief and was messing with his creativity.
Recommended: Coinbase CEO Brian Armstrong's Net Worth Makes Him One Of The Richest: All The Details Here
He, therefore, stayed back in Jamaica and enjoyed his limited fame on the island. In contrast, the other two wailers also went their way and started their solo endeavors like Bunny Wailer.
For more updates on your favorite star, stay connected to Glamour Fame.
-->